Apple Now Selling Refurbished 2020 iMacs – Why You Should Grab One
KEY POINTS
Apple is now selling refurbished 27-inch iMacs from 2020
The refurbished devices are considerably cheaper than brand-new units
They cost less but are just as powerful as new units
Those looking for a powerful desktop computer to buy and use for power-hungry tasks will be glad to know that Apple is now selling certified refurbished models of the 27-inch iMac it released last year.
Released in August, the 27-inch iMac is a powerhouse desktop machine capable of taking on demanding tasks. Unlike brand-new models, however, certified refurbished models are cheaper by a few hundred bucks, making them more appealing to those looking to upgrade on a budget.
Refurbished pricing starts at $1,529 for the base 27-inch iMac with a 6-core Intel Core i5 processor (3.1GHz), 8GB of DDR4 memory, a Radeon Pro 5300 GPU with 4GB of dedicated GDDR6 video memory, 256GB SSD, Retina Display and True-Tone Technology. This is $270 cheaper than a brand-new model, which costs $1,799 per unit.
Those thinking of getting a new iMac shouldn't be deterred by the "Certified Refurbished" label, and here are some reasons why:
Not old yet
First of all, these refurbished iMac models aren't old and expired. These aren't discarded devices that were picked up from Apple's dumpsters, cleaned, brought back to life and then resold as if they're new.
Apple-inspected
Unlike when buying from someone on eBay or other online marketplaces, certified refurbished units are Apple-inspected for damages and issues, Apple-repaired using certified genuine parts and components, Apple-tested for full functionality and Apple-cleaned to ensure they meet the company's quality standards.
Like new
All certified refurbished models come with the original operating system, or a more recent version, and are packaged in a brand-new box as if they just came out of the production facility. These are then shipped with brand-new accessories like a Magic Keyboard, Magic Mouse 2, power cord, lightning to USB cable, a polishing cloth and manuals.
It's basically impossible to distinguish a certified refurbished model from a brand-new unit based on packaging and the unit's actual appearance.
Like new units, refurbished iMacs come with a one-year limited warranty and can be returned within 14 days. Customers can also purchase AppleCare products to ensure their new desktop machine is protected. Unlike new units, however, engraving and gift wrapping is not available for refurbished iMac models.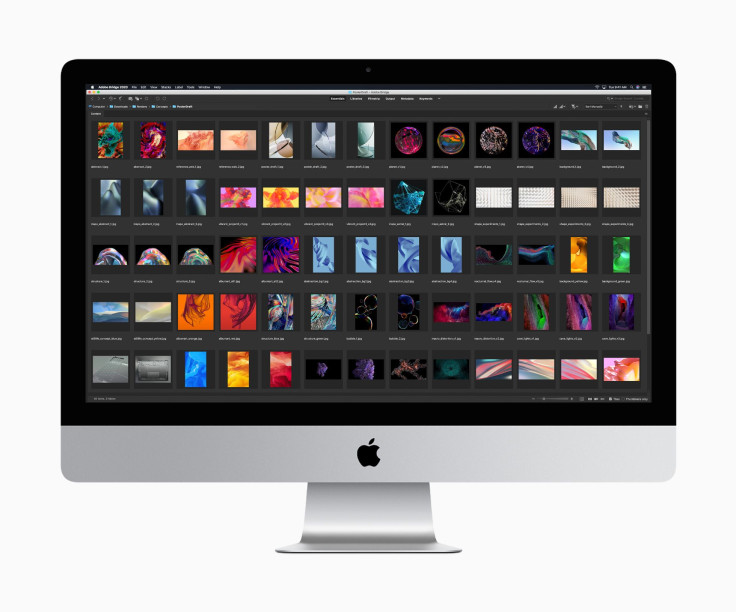 © Copyright IBTimes 2023. All rights reserved.