Apple Rumors: Tim Cook's Firm Might Not Release Next AirPods Pro Until 2021
KEY POINTS
Leaks and speculations surrounding Apple hint at a 2020 release of the new AirPods Pro
However, the COVID-19 outbreak has pushed back Apple's plans this year
The earliest time for the next AirPods Pro release could be in 2021
The release of Apple's next AirPods Pro is expected to happen this year based on inside information from known leakers and analysts. However, Apple's production timeline has been affected by the COVID-19 outbreak, and this in turn could have a big impact on the actual release of the upcoming devices.
Inside Information
According to previous reports from leakers, Apple is said to be gearing up for the AirPods Pro's release within 2020. Known leaker Jon Prosser claimed to have learned that the next AirPods is set to be unveiled in May.
Meanwhile, it's also been predicted that the AirPods Lite would be released last March, while the new generation would apparently be launched this May.
While many fans have been left excited by these "leaks," Apple has yet to officially announce the release of the next generation of AirPods in the coming months.
Apple's Current State
At the start of 2020, the COVID-19 coronavirus outbreak massively affected many businesses internationally, including Apple's worldwide operations. Apple's partners in China were forced to suspend operations as part of their government's measures to prevent the spread of the disease. Due to this, Apple's production line had been affected.
Apple mostly relies on these Chinese companies to provide the parts needed to make their products. Analysts foresaw that Apple will set a lower device shipment this early 2020 as the world deals with the outbreak. Even the company has joined the worldwide effort to curb the disease by providing an app service that will help people relay information regarding infected cases.
Delayed Devices
According to Bloomberg, Apple will focus on keeping the next iPhone's launch on track within its late 2020 release window. However, this move could be made at the cost of the postponement of Apple's other devices, and as a result, the AirPods Pro release may not match that indicated by the leaks and speculations. If Apple is focusing on the next iPhone, the next-gen AirPods Pro could take the back seat this year.
Due to this, the AirPods Pro may not show up anytime soon as long as Apple's production line has not yet resumed to full capacity and the outbreak is still threatening to interrupt again. Many medical companies such as Johnson and Johnson said that their vaccine could be ready by early 2021. Once a vaccine has been proven to be successful in curbing the virus, Apple could start working on all their projects at full speed and possibly push through with the AirPods Pro release in 2021.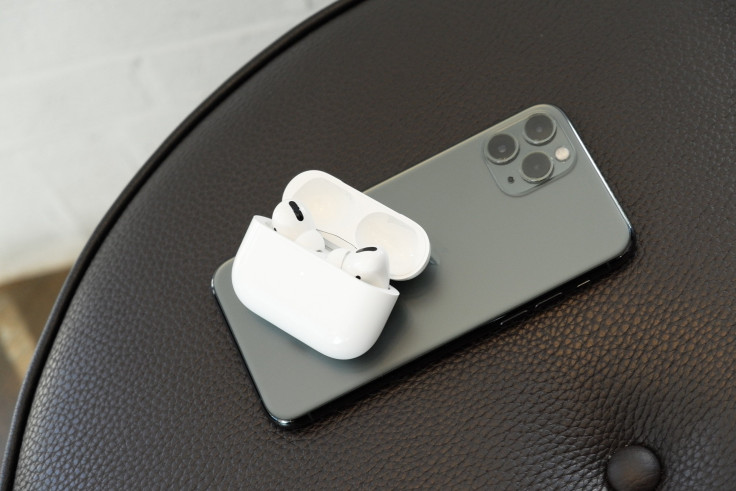 © Copyright IBTimes 2023. All rights reserved.