Apple To Sell Record 39M iPhones In June Quarter, Beating Wall Street Estimates: Morgan Stanley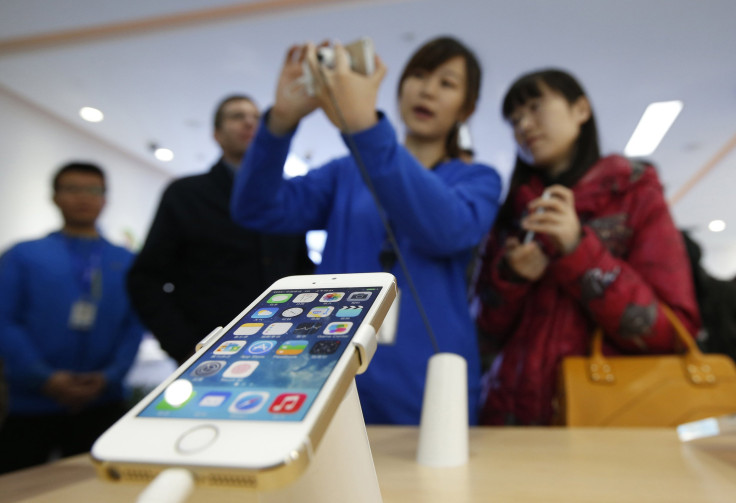 Strong demand for Apple Inc.'s (NASDAQ:AAPL) iPhone is expected to help the company beat Wall Street estimates and set yet another sales record for its flagship handset in the second quarter of this year, according to a new report from Morgan Stanley.
Apple, which unveiled its upcoming iOS 8 mobile operating system last week, is estimated to sell a record 39 million iPhones by the end of June, which is significantly higher than Wall Street's sales projection of 35 million units, Katy Huberty, an analyst at Morgan Stanley, said in the report. Apple sold 31.2 million iPhones in the same period last year and has underperformed consensus estimates only once in the last five quarters.
"Similar to the March quarter, we believe promotions from Apple, retailers and carriers are driving strong demand," Huberty wrote in the report, obtained by AppleInsider, adding that Apple's revenues for the June quarter could be up by $2.8 billion, thanks to increased iPhone sales.
In March, Apple launched an 8GB version of the iPhone 5c, which was followed by a promotion of an iPhone trade-in program at company stores in the U.S. in May. The program allows customers to trade in their older iPhone models and get credit on an iPhone 5s or iPhone 5c.
Discounts offered by carriers and third-party retailers have also contributed to the iPhone's sales. For instance, Best Buy Co Inc (NYSE:BBY) recently offered a trade-in value of $200 on older iPhone models for users looking to upgrade to the new iPhone. Apple is also rumored to offer contract-free iPhones on T-Mobile and AT&T networks, MacRumors reported.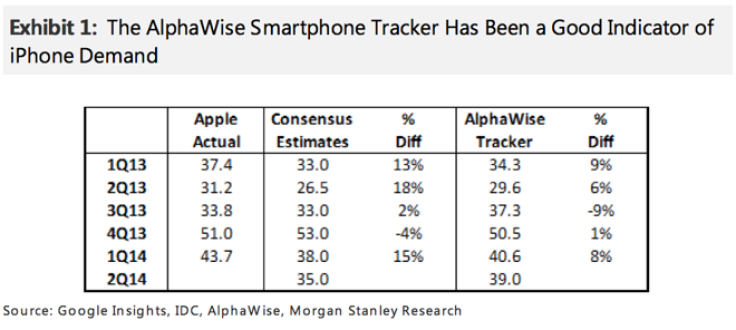 Meanwhile, demand for Samsung Electronics Co. Ltd's (KRX:005935) Galaxy handsets, the report said, is down by 1 percent year-on-year but the company could still sell 41 million units in the second quarter.
According to Huberty, the company's cheaper handsets, and not its new Galaxy S5, have led to a slowdown in smartphone sales for Samsung.
Apple is expected to launch a larger iPhone model, dubbed the "iPhone 6," in the second half of this year. If this device becomes a reality, the report said, it would be a big incentive for current iPhone users to upgrade to the new model.
© Copyright IBTimes 2023. All rights reserved.