Apple Teams With Pinterest To Make iOS App Discovery Easier With App Pins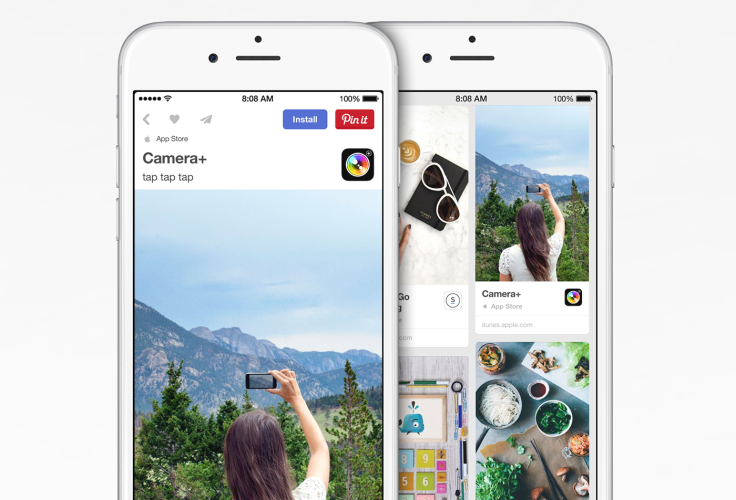 Searching for new apps to download from Apple isn't the easiest thing to do. Beyond the featured apps and the top 50 lists, iOS users are often left digging through myriad categories and search queries in hopes of finding something unique amongst the 1.3 million available choices. Now, Apple is looking to make that search easier through a new partnership with Pinterest.
Among the various recipe, fashion and art project Pins, Pinterest users can now find iOS app Pins. Not only can users find app Pins through Pinterest, but they can download the featured app directly if they're browsing through an iPhone or iPad device.
In addition to users' app Pins, Apple has its own App Store Pinterest page filled with a slew of app suggestions and Pins. Pinterest has set up a page of its own, offering app Pins picked out by its staff.
"We can be a really powerful service for app discovery, which is a problem that still really hasn't been solved," Evan Sharp, a founder of Pinterest, told the New York Times. "Our specialty is really connecting people to the things they want to do."
The partnership with Pinterest is exclusive to iOS apps. But it's not the first time apps have been promoted through social media. Twitter users will often find app suggestions while they browse the network and Facebook users often find the same through their news feed.
© Copyright IBTimes 2023. All rights reserved.