Apple Vs Samsung Lawsuit: Apple Is Trying To Block iPhone Competition, Says Samsung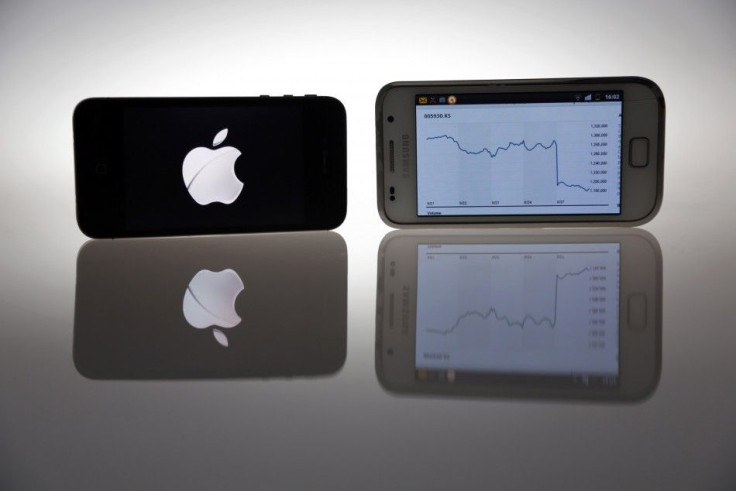 Samsung Electronics Co., Ltd. (KRX: 005930) on Saturday accused Apple Inc. (Nasdaq: AAPL) of using litigation to limit consumer choice after the iPhone maker said it was seeking to halt U.S. sales of Galaxy S3 smartphones.
"Apple continues to resort to litigation over market competition in an effort to limit consumer choice," Samsung said in a statement. "We will continue to take the necessary legal measures to ensure the availability of our innovative products in the United States."
Seeking to capitalize on a recent major legal victory over its rival Samsung, the Cupertino, Calif.-based electronics giant, in a separate case, asked a federal district court in San Jose, Calif., on Friday to add four more products to a list of Samsung products that Apple says infringe its patents.
In February, Apple alleged that at least 17 Samsung products infringe its patents. In the amended lawsuit, Apple added Samsung's flagship smartphone Galaxy S3, Verizon Galaxy S3, Galaxy Note and Galaxy Note 10.1.
In documents filed Friday, Apple said those 21 Samsung smartphones, media players and tablets released after August 2011 were "copycat products."
"Rather than innovate and develop its own technology and a unique Samsung style for its smartphone and tablet computer products, Samsung has chosen to copy Apple's technology, user interface and innovative style," Apple said in one document.
Samsung's Galaxy S3 hit the 10 million global sales mark in July, less than three months after its release. The rampant sales drove Samsung's quarterly profit to a record high of nearly 8 trillion won ($7 billion) for the June quarter.
At the time, analysts were forecasting that Samsung, which controls more than a third of the global smartphone market, would sell 15 million to 20 million of its Galaxy S3 in the September quarter.
If the court finds those devices are infringing Apple's patents, it could temporarily halt sales in the U.S. market even before the trial begins -- an outcome Samsung is anxious to prevent.
Apple last week won $1 billion in damages in a separate case after a U.S. jury found that the South Korean company had copied critical features of the popular iPhone and iPad. Samsung has vowed to appeal the verdict, all the way to the U.S. Supreme Court, if necessary.
On Aug. 27, Apple gave U.S. District Judge Lucy Koh a list of eight Samsung products it wants pulled from shelves and banned from the U.S. market, including popular Galaxy model smartphones.
A new study reveals that Apple's iPhone has already crushed the eight Samsung smartphones that it wants to have banned in the U.S. markets, Wired.com reports.
Advertising analytics firm Chitika measured a week's worth of U.S. mobile web traffic generated by the iPhone versus the eight contested Samsung phones.
The study showed that iPhones drove eight times the mobile web usage of all eight Samsung models combined.
In other words, iPhones accounted for 88 percent of all web traffic analyzed, versus 11 percent generated in total by all the Samsung phones.
Shares of Apple Inc. (Nasdaq: AAPL) closed up 0.21 percent on Friday. So far this year, the stock has gained 64.26 percent.
© Copyright IBTimes 2023. All rights reserved.