Apple Watch 2 Rumors: Apple Inc. Patent Application Reveals Display Built Into Wrist Strap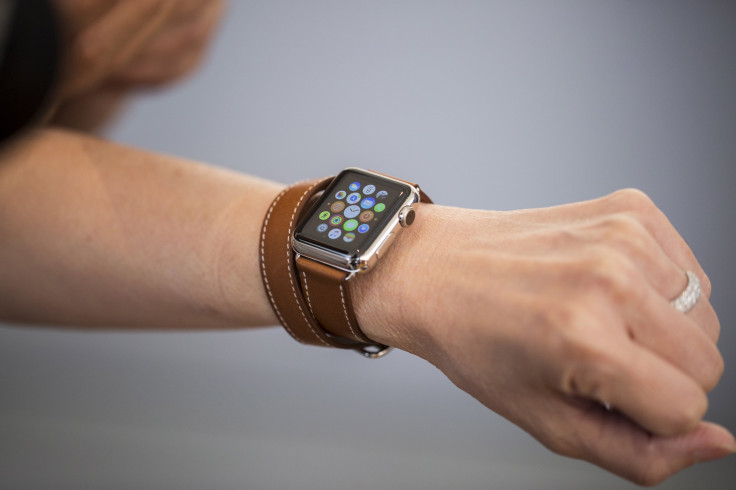 With the Apple Watch, Apple brought the touchscreen to the wrist. But the next iteration of the smartwatch -- the so-called Apple Watch 2 -- could have room for an additional display built right into the watch strap.
An Apple Inc. patent application published by the U.S. Patent and Trademark Office Thursday, titled "Woven Display," reveals an invention that would use special light-transmitting fibers to weave a display into a piece of fabric. The built-in screen could be used to show simple information such as the time or serve as a visual indicator for messages and notifications. Apple would build LEDs into the watch's quick-release slot to light the fibers.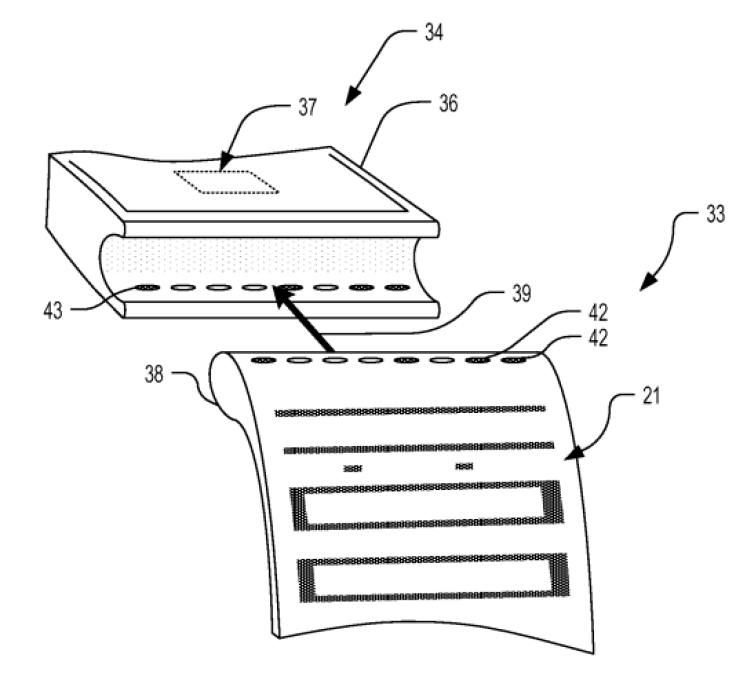 Another version of the invention proposes using the technology to bring similar visual indicators to a strap for use with an iPad or an iPod. It could also use the woven fabric to build an additional notification display into its Macbooks.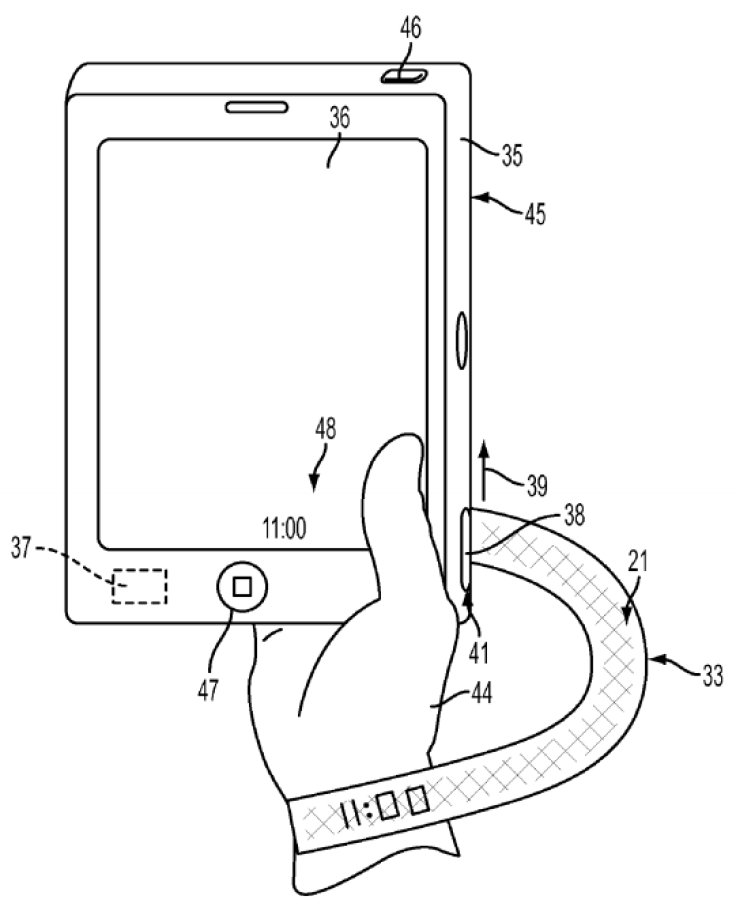 Building a display into a wrist strap of a watch isn't an entirely new idea. Sony in November launched its own FES Watch, which can change watch faces and the pattern of its strap using E-paper technology. But in this case its use is only for aesthetic purposes -- not notifications or displaying the time within the band.
As with most of Apple's patent applications, it's unknown if or when it plans to implement the invention in one of its products. Apple filed the patent on May 30, 2014, and credits product design manager Tedor Dabov and former product design manager Douglas Weber for the invention.
Officially Apple hasn't said a word about when it plans to release a new model of the Apple Watch 2. But murmurs from its supply chain point to a release sometime in the three-month period ending in June 2016.
© Copyright IBTimes 2023. All rights reserved.