Apple Watch Future Tech Includes More Gesture Control
Exciting new features are on the way for Apple's Watch series. The company has just applied for a new patent that allows users to perform more functions with simple gestures. Some gesture-controlled features have already been added to Apple products, and this is set to accelerate in the near future.
According to a report by Apple Insider, the new patent is all about "interacting with an electronic device through physical movement." Users can perform varied functions by simple movements like tilting their wrist or arm.
A gesture controlled feature that has already been introduced in watchOS 5 eliminates the need to voice activate Siri. The software gets activated as soon as a user lefts the arm, thanks to the innovation. The new patent application still relies on this feature for the software to get activated. After Siri is on, users can perform other functions, like reject an incoming call to the watch, by simple hand movements and gestures.
If the patents are approved, Apple has the ability to bring this innovation to market very soon. It already has the hardware necessary to add this new feature to its existing product line. The tilt sensors and accelerometers on its exciting devices can do the job of adding new gesture controlled functions. All that will be needed is a software upgrade.
This is not the first time that Apple has experimented with gesture-controlled functions. Some of its previous patents include a depth map that allows users to use hand gestures from anywhere in the room, force-sensing gloves, and detectors on the band of a watch to check changes in wrist position.
The innovations by Apple is helping the company come up with a wide range of applications for its products, and it seems to be just scratching the surface with what it can do with the watch. According to a report by 9to5 Mac, Apple has teamed up with Johnson & Johnson to study how Apple Watch can be used to diagnose the increased risk of stroke in users.
Health is a big focus area for Apple at the moment. According to a study by Thinknum, the company has posted a 400 percent increase in "health" related jobs since 2017.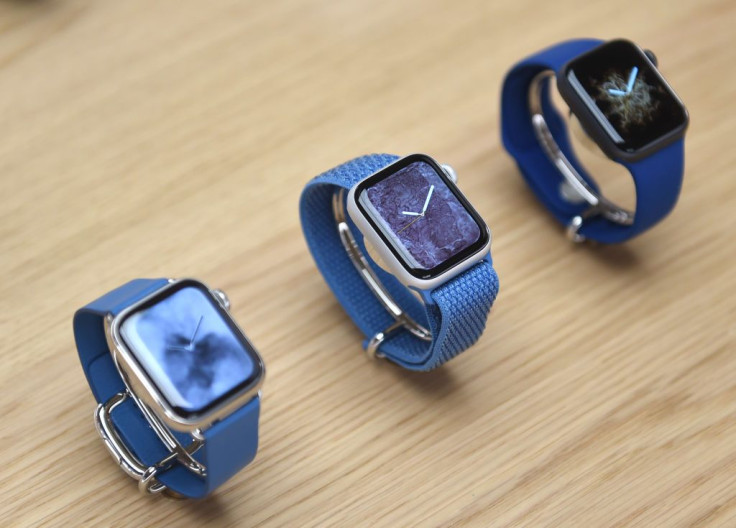 © Copyright IBTimes 2023. All rights reserved.