Apple Watch Gold Edition Shoppers Will Get Twice As Much Time To View The Watch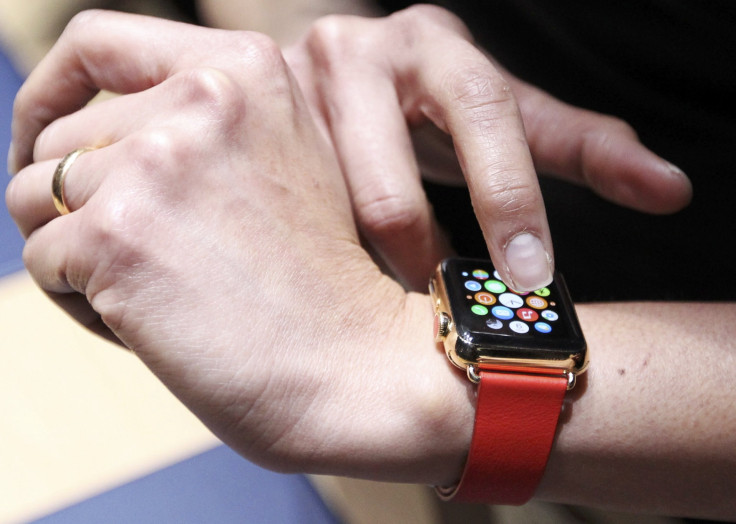 Interested in a $10,000 Apple Watch? Apple Inc. will give you a 30-minute appointment to check it out, double the standard appointment time, according to Apple Store employees at two separate locations in New York.
Apple will begin booking appointments to try on the Apple Watch April 10. The standard appointment will be 15 minutes, but the company will offer an additional 15 minutes of try-on time to shoppers who express interest in the most expensive Apple Watch Edition versions, which start at $10,000 and finish at $17,000.
And Apple will give the extra time even to those who feign interest. To express interest in the Edition, customers mark their favorite models through the Apple Store app or its website, and those preferences are stored with the customers' Apple IDs. When reservation are made to try on the Apple Watch, stores will know exactly which ones have drawn the customers' interest, so staffers will show them the corresponding models during the demonstrations, according to the employees.
Those employees could not confirm if all the Apple Watch bands would be available during the previews, or whether every Apple Store will carry the most expensive, 18-karat versions. The company declined to comment on the details surrounding the process.
To facilitate the try-on process, Apple will revamp its retail stores April 10, with entirely new display tables with glass cases to show off the Apple Watch. Several employees will also be stationed around the display tables as part of the preview and preorder process.
Walk-ins may be accommodated depending on customer volume, but the employees recommended making reservations ahead of time to guarantee spots.
While customers will be able to preview the Apple Watch April 10, actual sales won't begin until two weeks later, April 24. According to Apple, it will be available at launch in nine markets: Australia, Canada, China, France, Germany, Hong Kong, Japan, the U.K. and the U.S.
© Copyright IBTimes 2023. All rights reserved.