Apple Watch Series 3 Vs. Fitbit Ionic: Which Device Is Best?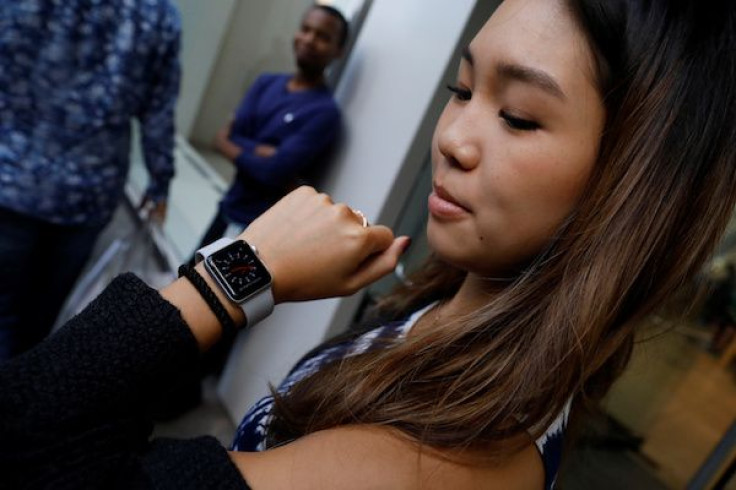 The Apple Watch Series 3 and the Fitbit Ionic are some of the latest wearable devices on the market.
While both devices can help users stay active, there are some differences that could help a person choose which gadget is best for them.
Here's how the devices compare.
Apple Watch Series 3 Vs. Fitbit Ionic: Price and Warranty
Apple released the Apple Watch Series 3 in September 2017. The Wi-Fi standard version of the Apple Watch Series 3 starts at $329. The cellular LTE model with is starts at $399. People who want to activate cellular support should expect to pay $10 a month with their carrier. The wearable device comes with a one-year limited AppleCare warranty for hardware repairs and 90 days of free technical support. Customers can also add the two-year AppleCare+ plan for $49.00.
The Fitbit Ionic, released in October 2017, starts at $299.95. The device comes with a one-year warranty and can be purchased with a two-year protection plan that covers accidental damage for $59.99.
Apple Watch Series 3 Vs. Fitbit Ionic: Models, Bands, Colors
The Fitbit Ionic comes in different double-color models: Charcoal/Smoke Gray, Blue Gray/Silver Gray and Slate Blue/Burnt Orange. Each pack of the Ionic model comes with a small and large wristband.
Apple offers numerous Series 3 models, including its Nike+ and Hermes versions. The device is available in different colors, including Silver and Pink Sand. The Series 3 can be bought with 38mm or 42mm bands, which are offered in different colors and textures.
Apple Watch Series 3 Vs. Fitbit Ionic: Features
Cellular and GPS
The biggest difference between the Apple Watch Series 3 and the Fitbit Ionic is that the Apple device supports cellular connection. Users can text and make calls without having to carry their smartphones with them. The Ionic does not have cellular LTE support. The device, like wthe Series 3, does have a GPS to track paces, distances and routes. Both devices support Wi-Fi and Bluetooth.
Heart Rate Monitor
The Apple Watch Series 3 includes a heart rate sensor, while remaining at the same size as its predecessor, the Series 2. The Fitbit Ionic also monitors the user's heart rate with PurePulse.
Display
The Apple Watch Series 3 features an OLED Retina display with Force Touch. The Fitbit Ionic has a touchscreen LCD display. The Ionic has a bigger screen than other Fitbit models.
Workouts and More Features
The Apple Watch allows users to transfer gym machine data to the their device. The device tracks the number of steps and flights climbed throughout the day. The Apple Watch comes with an easy-to-use Workout app, with options like walking, outdoor or indoor running, swimming, dancing and more. The device also encourages users to close their Move, Exercise and Stand rings each day. It also awards users achievement badges to motivate them. The Apple Watch Series 3 includes a dual-core processor and a faster Siri. The device also has other features through its watchOS 4 update.
Fitbit Ionic users can launch personalized workouts on their device. The gadget offers step-by-step coaching with on-screen guidance. Users can also track steps, heart rate, distance, calories burned, floors climbed, active minutes, hourly activity and stationary time with the device. The gadget works in temperatures as low as -4 degrees to 113 degrees Fahrenheit, and at a maximum altitude of 30,000 feet.
Water Resistance
The Apple Watch Series 3 and the Fitbit Ionic are water resistant to 50 meters.
Battery
The Fitbit Ionic has a battery life of four or more days with a GPS battery life up to 10 hours, its website says. Apple says the Series 3 models offer up to 18 hours of battery life.
© Copyright IBTimes 2023. All rights reserved.