Apple WWDC 2014: 8 Lesser-Known Features Of iOS 8, From Battery Usage By Apps To Wi-Fi Calling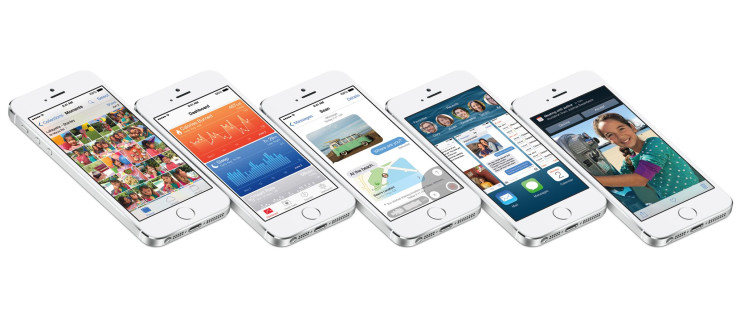 Consumers have been buzzing about several new features in Apple Inc.'s (NASDAQ:AAPL) next mobile operating system, spotlighted at the 2014 Worldwide Developers Conference in San Francisco Monday, but a number of other notable additions went unmentioned in the extensive keynote presentation.
From battery usage by app to Wi-Fi calling, iOS 8 adds a number of features that look to enhance the Apple mobile user experience.
Take a closer look at eight of iOS 8's lesser highlighted features here.
Wi-Fi Calling
Apple iOS 8 users will soon be able to use their Wi-Fi network as a fallback if their carrier's signal is too weak to place a call, using subscriber minutes instead of data. Carriers such as T-Mobile US (NYSE:TMUS) currently provide this feature to devices running Google Inc.'s (NASDAQ:GOOG) Android and Microsoft Corp.'s (NASDAQ:MSFT) Windows Phone.
The feature has proven especially useful in rural and remote areas, where cellular signal coverage tends to be spotty and poor.
Battery Usage by Apps
Wondering which app is sucking the life out of your iOS device? In addition to displaying time between charges, the usage page in iOS 8 now displays what apps are consuming the most power in your iOS device.
Now you'll know whether Netflix or "Candy Crush Saga" is taking up most of your talk time.
Private Browsing Per Tab in Safari
Private Browsing, a feature that allows iOS users to browse the Web in Safari without storing user activity to browser history, used to require the user to put all window tabs into private browsing mode. With Private Browsing per Tab, Safari users can choose which browser tabs they want to use normally and which ones they want to appear in their browsing history.
DuckDuckGo Support in Safari
For those looking for a little more privacy on the Web, Safari has also added support for DuckDuckGo, a search engine focused on protecting user privacy and showing all users the same search results. However, those inclined to use search engines such as Google and Bing can still do so by changing iOS settings.
'In Case of Emergency' Card
Complementing its release of HealthKit, Apple introduced an emergency card to iOS 8 for storage of the user's medical information. From known allergies to medications being taken, all this information can be made available on your lock screen, readily accessible in case of an emergency.­­
Travel Time Notifications
Notifications have become more useful with Travel Time Notifications, which factor in travel time when you add appointments to your calendar. The new feature then notifies you on your iPhone or iPad ahead of time, so you can be punctual for that appointment.
FaceTime Call Waiting
If you're a constant FaceTime user, this feature will make it easier for you to continue the conversation without droppng your current FaceTime call, similar to the way voice calls work.
Auto Night Mode in iBooks
Enjoy nighttime reading on your iPad without feeling like you're staring straight into the floodlight with Auto Night Mode for iBooks. Instead of requiring the user to manually switch iBooks' color theme, it will now automatically switch to the darker night theme based on the time of day.
© Copyright IBTimes 2023. All rights reserved.