Apple's 2020 13-Inch MacBook Pro: Is It Worth Buying?
KEY POINTS
Apple's new 13-inch MacBook Pro is here
Apple promises that it will take users to a whole new level of performance
Are the upgrades and improvements really worth the cost anyway?
Apple recently announced the new 13-inch MacBook Pro. The new device features a few upgrades and enhancements that might entice people to get it. Here are a few things that fans and hopefuls should think about before actually parting with their money for it.
It features the new Magic Keyboard
Finally, Apple is done with its problematic butterfly keyboard and has equipped the new 13-inch MBP with the Magic Keyboard, which is found in the 16-inch MBP and recently released MacBook Air. The new keyboard is more reliable, offers 1mm of travel, and is definitely better than the keyboard on the older 13-inch model.
Engadget noted that the new keyboard on the new device is way better than the butterfly keyboard on older MacBooks, including older MacBook Pros. "The new 13-inch MacBook addresses one of our biggest complaints with the last-gen model: the frustrating typing experience," Engadget noted. Those who use their 13-inch MBPs primarily for typing jobs will want to get it.
Improvements can be felt on more expensive models
It's worth noting that while Apple promises that the new 13-inch MBP offers "a whole new level of performance," the improvements can only be certainly felt starting with the models that cost $1,799 and up, Engadget noted. This means those who expect to get a better 13-inch MBP experience should expect to pay more.
The new 13-inch MBP can be configured with up to a 10th-gen quad-core Intel Core i7 processor, and can be maxed up to 32GB RAM and 4TB storage for the model with four Thunderbolt ports (the more expensive one that starts at $1,799).
The entry-level model with two Thunderbolt ports, on the other hand, starts at $1,299. While this is cheaper, it is powered by an eighth-gen processor similar to those powering the older model. This means those who own the older 13-inch MBP need not buy the new device if all they want is the lower-end model.
The Verdict
Apple did introduce a slew of improvements on the new 13-inch MacBook Pro, but most of them are found on the higher-priced models. Those who want better performance and can afford it better get the 16-inch MacBook Pro as per The Verge, or get a non-Apple computer like the new Surface book 3 or Dell XPS 13 as per Engadget (if users don't mind using Windows).
Those who don't need a jump in processing power and are only looking for a better typing experience, on the other hand, should get the new 13-inch MacBook Pro.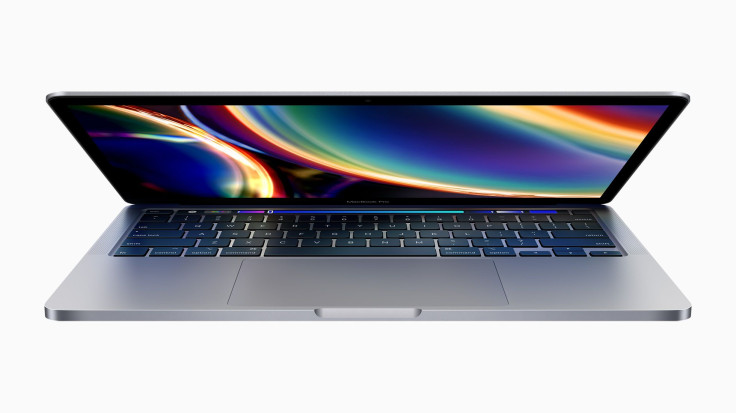 © Copyright IBTimes 2023. All rights reserved.