Is Apple's China Strategy Paying Off? Report Says Company Beat ZTE To Enter The Top 5 In Chinese Smartphone Market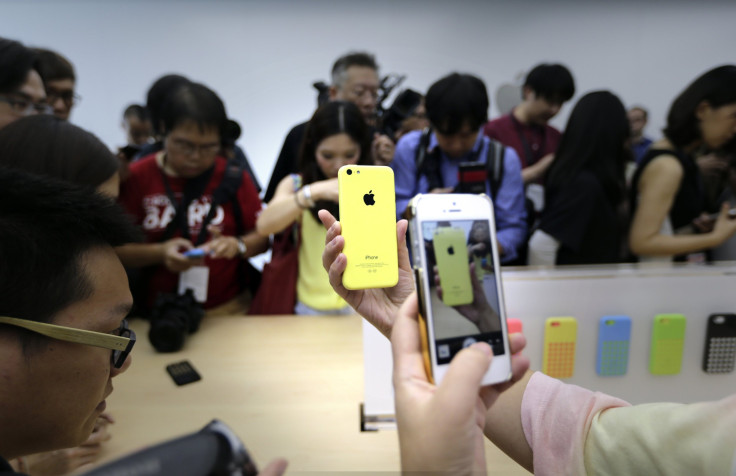 With an early release of the new iPhone 5s and iPhone 5c in September, Apple (NASDAQ:AAPL) included China in the iPhone's global debut for the first time. Now, that strategy might be paying off, a new report says, noting that the company has managed to surpass ZTE Corp. (SHE:000063) and Xiaomi Corp., to capture fifth position in the world's largest smartphone market in the third quarter.
During the three-month period ending in September, Apple accounted for 6 percent of China's smartphone market as shipments of the iPhone increased 32 percent annually, Bloomberg reported, citing Nicole Peng, China research director for Canalys. In the second quarter, Apple was at seventh spot with a 5 percent share.
"Apple moved back into the top five this quarter, ahead of Xiaomi and ZTE, which shows the success of its strategy to finally prioritize China as one of the initial launch countries for its new products," Peng said in a statement.
But, though Apple gained market share over the previous quarter to enter the top five smartphone makers list in the third quarter, the company's market share dropped by 8 percent compared to the third quarter in 2012.
"The impact was pretty big, and that helped them to gain market share and move up in the rankings. For Apple, to continue to move up from here is going to be quite challenging," Peng told Bloomberg in a phone interview.
Meanwhile, arch nemesis Samsung (KRX:005930) was at the top of the list in the third quarter after more than doubling its shipments, which helped the Korean company claim a 21 percent share of China's smartphone market, which is the world's largest. The company's shares rose from 14 percent a year earlier, Peng said.
Samsung was followed by Lenovo (HKG:0992), whose market share remained unchanged at 13 percent while shipments gained 64 percent. The Coolpad brand of China Wireless Technologies Ltd. (HKG:2369) came in third with a 11 percent share after shipments climbed 85 percent. Huawei Technologies Co. held the fourth spot with a 9 percent share of the market, as shipments gained 65 percent. Xiaomi and ZTE rounded out the top 7 list and the latter saw its market share halve from 10 percent to 5 percent in 2012.
"ZTE had a tough time in their product transitional period," Peng said. "They are trying to raise their brand profile and price segment."
© Copyright IBTimes 2023. All rights reserved.