Apple's Foldable iPhone Could Be Split Into 2 Separate Devices
KEY POINTS
Tech giants are working on their foldable smartphone offerings
Apple is working on one, too
A patent reveals that Apple plans to use a system with multiple electronic devices
Foldable smartphones such as Samsung's Galaxy Fold and Galaxy Z Flip, as well as Motorola's Razr reboot, have caused so much hype among consumers with their new technologies, particularly their foldable displays. Their ability to be folded into a smaller, space-saving device –or their ability to be unfolded to become a larger device– really is interesting.
The problem with such devices is that they are using relatively new technologies that are prone to problems. Case in point: the Galaxy Fold had problems with the display when released the first and second time, the Galaxy Z Flip doesn't seem to have foldable glass and scratches easily, and the Motorola Razr has problems with the display and the hinge.
Microsoft itself is taking on the new foldables category and announced its own slew of foldable devices, which includes a foldable smartphone called the Surface Duo. Unlike the aforementioned devices, however, this uses two separate displays to work. It won't have a crease, but it doesn't have a seamless display as well.
Apple, seeking to release a product that's devoid of the woes that single-screened foldables have, has developed a new kind of foldable device that uses two separate devices that could be joined to work as one. This device, as seen in this patent spotted by Patently Apple, just might be the first to have no creases and, unlike the Surface Duo, be the first to use two displays sans the gap in the middle.
The patent describes a "system with multiple electronic devices" that could be joined together to work as one larger device. Patent illustrations show two regular-sized smartphone that can be attached side-by-side to form a single device with a larger screen.
Each electronic device will feature an independent operating system, display, speaker system, and other components normally found in a smartphone. They will also feature sensors that will detect if the two of them are placed side-by-side.
If the sensors detect that their edges are adjacent to each other, the two devices will transform into one larger device. Their operating systems will transition from an independent operating mode into a a joint operating mode. Their displays will merge, they will share resources, their individual speakers will form a stereo speaker system, their cameras will work together, and so on.
While the device sounds really interesting, it's worth noting that the device is still a patent at the moment, which means a release date is unknown at the moment.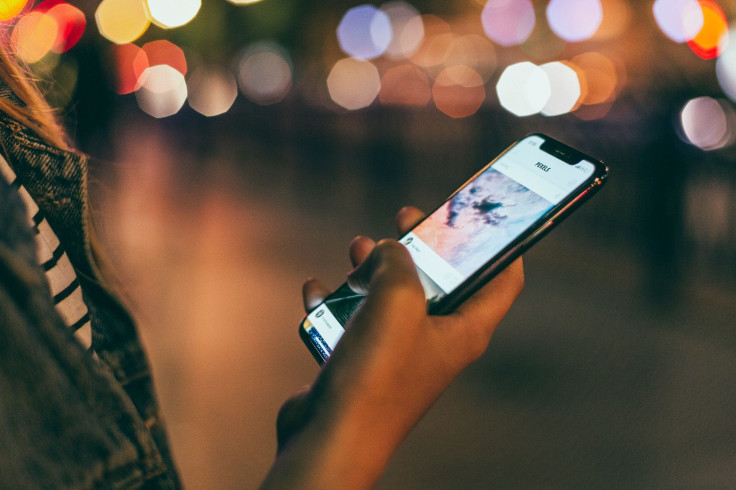 © Copyright IBTimes 2023. All rights reserved.