iPhone 6S Sales Prospects Iffy With Only Minor Upgrades: Has Smartphone Innovation Hit A Dead End?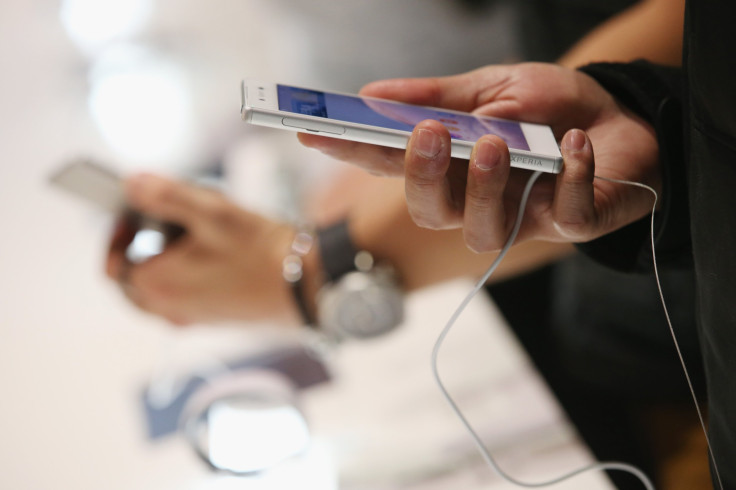 Apple this week is expected to roll out the iPhone 6S, a follow-up to last year's introduction of the iPhone 6 and 6 Plus. Like previous "S" models, this edition is expected to include a number of useful but mostly minor upgrades -- such as an improved camera. But the iPhone 6S could distinguish itself from its predecessors in an unwelcome way -- it may fail to outsell its predecessor, according to some analysts, including Bloomberg's John Butler.
"Apple will face tough sales comparisons in the next year, given the strength of the last upgrade cycle, a challenge that may prove too difficult to overcome," Butler wrote in a report.
Apple won't be alone this year in struggling to top previous years' sales. Smartphone sales have increased steadily since 2007, when Apple introduced the original iPhone. Each year since has brought new gadgets from manufacturers looking to entice consumers with a host of upgrades -- faster processors, better cameras and bigger and sharper displays. And each year, consumers bought in -- driving the industry to an estimated $300 billion in revenue in 2014, according to Counterpoint Research. But new data shows that the party may be ending. Overall smartphone shipment growth is expected to slow to 10.4 percent in 2015 , down from 27.5 percent in 2014, IDC forecasts.
A number of factors may be contributing to the slump -- the market slowdown in China, Samsung's falling Galaxy sales, seasonal slowdowns and buyers holding off in anticipation of the iPhone 6S. But some analysts say the smartphone industry is facing a more secular problem. It's hard to imagine what consumers might require beyond the current generation of phones, which offer processors that are faster than some desktops, displays that rival the quality of living room HD sets, and, in some models, cameras that can rival DSLRs under certain conditions.
It's a problem that's familiar to PC makers like Dell and Hewlett-Packard, who saw sales level off and then decline after it became harder and harder to convince consumers to upgrade from machines that already had plenty of power to run applications like Word, browse the Web and seamlessly watch YouTube videos. "PC's have gotten thinner, lighter and come with better screens," said Carolina Milanesi, chief of research at Kantar Worldpanel ComTech. "But there's not been something major for a long time. That's how I feel we're starting to go with smartphones."
Indeed, even budget and mid-range phones, like the Moto X and the OnePlus 2, offer large displays, 13-megapixel cameras and fast processors.
There's also the problem of saturation. About 90 percent of handsets sold in the United States in 2014 were smartphones, according to Recon Analytics. That has left manufacturers battling for existing smartphone owners instead of new customers.
The question now is whether there is any room left in the smartphone business for true innovation that will reinvigorate growth, or whether the industry is inevitably headed toward commoditization -- when products are indistiguishable from one another and manufacturers can't command premium prices for those goods. That may be a good thing for consumers as prices head south, but as a result poses big challenges for high-end manufacturers like Apple and Samsung, who count on being able to sell phones at a premium.
Most analysts agree that the smartphone is on the track for commoditization, but not entirely there yet. While Apple may be able to continue to demand a premium for its iPhones, the same can't be said for other smartphone manufacturers. "In terms of Android, I think we definitely have projected that the cost of devices are going to be going down," said Anthony Scarsella, research manager at IDC.
But even as the market for mobile devices heads south, some still see some room left for innovation. "For the next few generations, I'd bet on the ecosystem that surrounds a smartphone and its capabilities," said Johnny Won, managing partner at mobile consultancy Hyperstop. "Innovation is happening at the edges of smartphones rather than within the device, and we're just scratching the surface. For example, Apple Pay is pretty much a U.S.-only technology, but it will be transformative with frequency, media awareness and simplicity of use."
Content Box
Streaming is another technology that could drive smartphone innovation. Your phone could soon become a one-stop shop for content. Verizon Wireless has expressed interest in delivering TV over its mobile network, so it's not too far-fetched an idea that consumers may increasingly use their phones to stream content to a flat-panel TV. Some consumers are already doing it with gadgets such as the Google Chromecast. But the biggest limitation for watching content in that manner is the battery life of most phones, which can be drastically reduced when watching streaming video. To fix this, manufacturers will have to find ways to pack more power into the same package or find another remedy.
Battery
And batteries themselves haven't changed much. Capacities have marginally increased year over year, but most smartphones fail to squeeze out a day of battery life. The ever-thinning smartphone isn't helping either, since there's less room for a larger battery.
One possible avenue is replacing lithium batteries with a hydrogen fuel cell. One British company, Intelligent Energy, has claimed to do just that with a cell that can last for one week. The only drawback is it produces some waste in the form of water exhaust and heat.
Wireless Charging
In lieu of hydrogen cells, another stopgap measure could come in the form of rapid charging and wireless charging -- where smartphone owners can place their device on a surface such as a table and it will automatically charge while sitting there. This feature has been available on some phones such as the Galaxy S6 and the Note 5. But it has been absent from aluminum-backed phones such as the iPhone 6 in part because the metal couldn't support wireless charging technology. But that may soon change as Qualcomm in July released a wireless charging kit that can work with metal cases. Furniture companies such as IKEA are also helping spread wireless charging by building the tech into some of the furniture they sell.
Augmented Reality/Virtual Reality
With all the sensors built into smartphones these days, they can also be increasingly used to power virtual reality and augmented reality technology. Samsung started experimenting with the idea in 2014 through its early-adopter VR headsets that combine Facebook Oculus technology and its Galaxy handset. But for now it lacks a wide variety of content to watch and interact with. That has started to change as Google has pushed to introduce 360 videos on YouTube.
And with the Oculus VR headset set to launch in 2016, smartphones may soon find their place in virtual reality. But for VR to find a home in mobile, smartphone screen resolutions may need to up their resolution to at least 8K for a "perfect picture." Smartphone processors may also need to be beefed up to drive a larger display.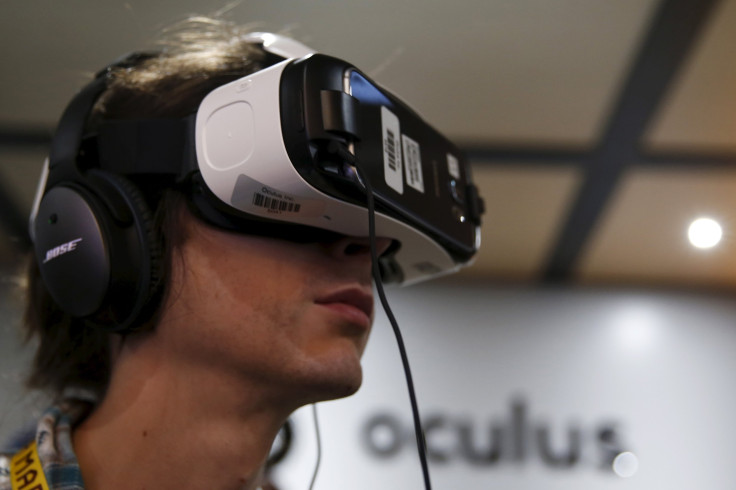 "To get to the point where you can't see pixels, I think some of the speculation is you need about 8K per eye in our current field of view" for the Oculus Rift, Oculus founder Palmer Luckey told Ars Technica. "And to get to the point where you couldn't see any more improvements, you'd need several times that."
Camera
On the camera front, most smartphones already have "good enough" sensors built in for stills and video. But while most phones can shoot 1080p full HD video with no problem, some manufacturers are starting to add support for even higher resolutions such as 4K video and faster frame rates. Apple's anticipated iPhone 6S is expected to be one of the next phones to support it as well.
Memory
As mobile apps become more complex, more memory is often needed to run them. Several Android manufacturers such as Samsung and Sony have responded by packing their phones with 3GB RAM. With the iPhone 6S, Apple is expected to play some catchup by packing it with 2GB of memory.
What's After Smartphones?
Commoditization of the smartphone may be inevitable for manufacturers. And many are already turning to a new avenue of growth -- smartwatches and wearable tech -- which grew 223.2 percent from 5.6 million units shipped in the second quarter of 2014 to 18.1 million shipped in 2015, according to IDC.
But smartwatches aren't necessarily seen as something that will replace the smartphone. Instead they may take on a more complementary role.
"It's not supposed to do everything the phone does," said Milanesi. "That would be a bad wearable experience in my view. It's about immediacy, it's about convenience and it's about seamlessly working with us in quickness." When consumers need to do more complex things they can turn back to the smartphone.
"I think that whoever is going to try to pitch [the wearable] as your phone replacement is going to have a very hard time," she added.
© Copyright IBTimes 2023. All rights reserved.