Apple's iPad Pro Finally Heralds The Post-PC Era: Tim Cook
LONDON -- It has been over eight years since Steve Jobs declared we were in a post-PC era, but with the launch of the iPad Pro, current Apple CEO Tim Cook believes the age when buying a PC was a viable option is finally over.
Speaking at the company's flagship Covent Garden store in central London ahead of the iPad Pro going on sale on Wednesday, Nov. 11, Cook questioned why anyone would even consider buying a PC. "I think if you're looking at a PC, why would you buy a PC anymore? No really, why would you buy one?"
"Yes, the iPad Pro is a replacement for a notebook or a desktop for many, many people. They will start using it and conclude they no longer need to use anything else, other than their phones," Cook told the Telegraph in one of two interviews given by the Apple CEO on his whistle-stop tour of London.
Cook also granted an interview to the Independent and in what amounted to no more than a PR pitch for the 12.9-inch tablet, its Pencil stylus and keyboard, Cook said that he himself had replaced his laptop with an iPad Pro, telling the paper that he only traveled with the large tablet and an iPhone.
Apple is playing up the creative aspect of the new tablet, which will cost from $799 for the 32GB Wi-Fi only model. It enlisted the help of a couple of artists and designers to wax lyrical about the benefits of using the iPad Pro as an alternative to a sketch pad. The iPad Pro, which costs more than the companies cheapest MacBook, will go head to head with a plethora of 2-in–1 Windows 10 devices which aim to combine the best of a tablet and laptop in one.
Surface Dressing
The biggest challenger for Apple will be the Surface range of tablets from Microsoft, which offer the same combination of large screen tablet, keyboard cover and stylus.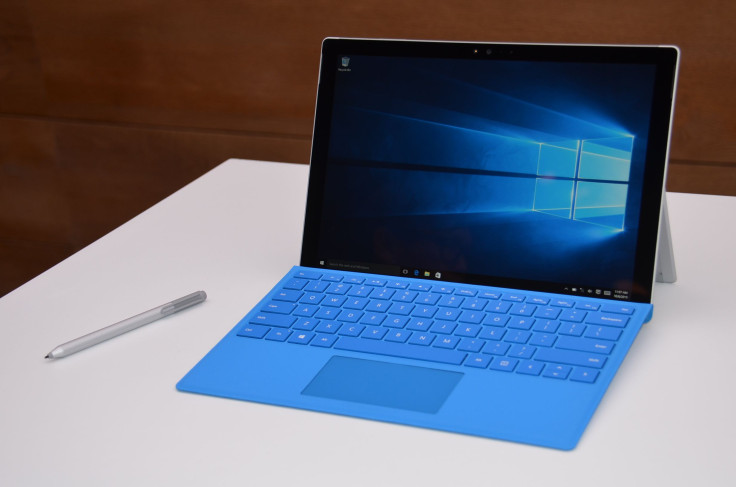 The emergence of these convertible devices has increased as the industry faces up to the fact that the PC business is in trouble. International Data Corporation (IDC) says sales in the third quarter of 2015 were down 11 percent compared to 2014, while Gartner puts the fall at a slightly less terrifying 7.7 percent. Even Apple, which has continually bucked the recent downward trend of the PC market, has seen its growth drop to its slowest rate in two years.
And things on the iPad side are no better. Sales of Apple's tablets have been plummeting for the last couple of years and Cook admits that the launch of the iPad Pro alongside the bigger iPhones is likely to cause a slowdown in sales of the smaller iPad mini.
"I think if you have the larger phone, you're less likely to have the iPad mini," and while Cook insists demand won't fall to zero, he says "[the larger iPhones] clearly created some cannibalization -- which we knew would occur -- but we don't really spend any time worrying about that, because as long as we cannibalize [ourselves], it's fine," Cook tells the Telegraph.
Mystery Wearable
With the launch of the Apple Watch, iPad Pro and updated Apple TV, alongside its regular iPads, iPhones and laptops, the company has a much stronger portfolio of products than it did just 18 months ago when analysts were predicting the demise of Apple.
But Cook has given an indication that there could be another device on the horizon, and it's not an Apple Car. Speaking about the health benefits of the Apple Watch, Cook said the one thing he didn't want to see happen was to get the wearable being stifled by regulations.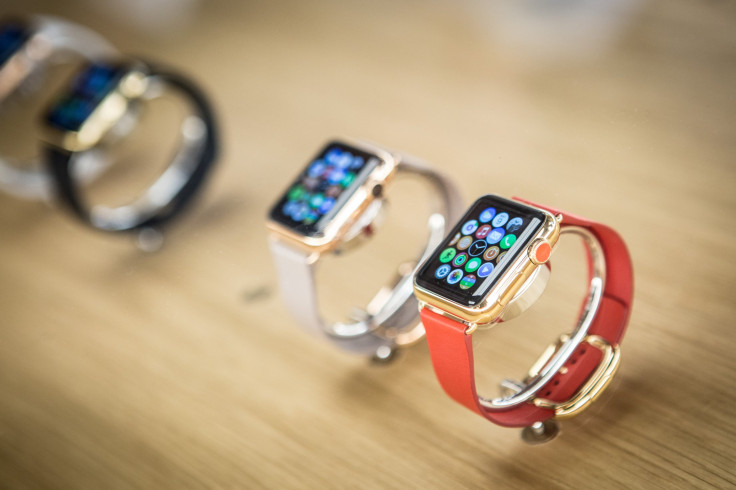 "We don't want to put the watch through the Food and Drug Administration (FDA) process. I wouldn't mind putting something adjacent to the watch through it, but not the watch, because it would hold us back from innovating too much, the cycles are too long. But you can begin to envision other things that might be adjacent to it -- maybe an app, maybe something else."
Snooper's Charter
Regulation of course is something Apple -- and Cook in particular -- is very strong on and the Alabama native took the opportunity of his visit to the U.K. to speak about the new Investigatory Powers Bill (or Snooper's Charter as some have called it) which home secretary Teresa May outlined just last week and which could force technology companies like Apple to hand over encrypted customer data through the issue of a warrant.
"To protect people who use any products, you have to encrypt. You can just look around and see all the data breaches that are going on. These things are becoming more frequent. They can not only result in privacy breaches but also security issues. We believe very strongly in end to end encryption and no back doors," Cook warns
Apple is one of the few companies which offers its customers end-to-end encryption by default and stores almost all of an iPhone users data locally rather than in the cloud. Apple says that it is does not have the ability to view customer information meaning that if May's proposed bill passes as outlined, it could force Apple to change the way it operates -- or simply stop selling its products in the U.K.
Cook, however, doesn't think it will get that far. "I'm optimistic. When the public gets engaged, the press gets engaged deeply, it will become clear to people what needs to occur. You can't weaken cryptography. You need to strengthen it. You need to stay ahead of the folks that want to break it."
© Copyright IBTimes 2023. All rights reserved.