Apple's iPhone 7, 7 Plus Are Coming To South Korea — Should Samsung Be Worried?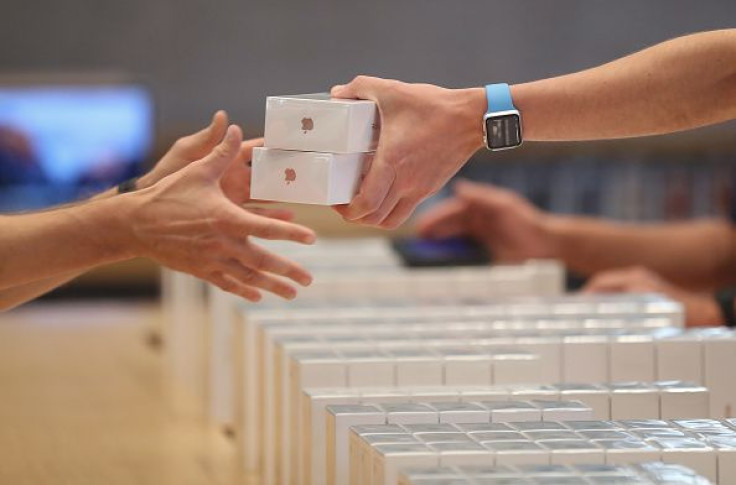 As a global company, nothing is stopping Apple from bringing its products to other countries. But as it heads to South Korea to bring to the country its iPhone 7 and iPhone 7 Plus handsets, should Samsung really be worried?
On Friday, Cult of Mac found out that three South Korean mobile providers have confirmed that they are to start selling the new iPhones this October, specifically starting Oct. 21, in the Galaxy Note 7 maker's home country.
Local reports from the Asian country state that Apple Korea's homepage and the three providers are going to release the iPhone 7 and iPhone 7 Plus once they get the Cupertino giant's final approval.
This is definitely bad timing for Samsung, since it is still in the throes of its global recall that is said to cost $1 billion as it replaces all 2.5 million units that were shipped since it officially released the Galaxy Note 5 successor, as previously reported by Bloomberg.
Cult of Mac says this is also not looking great for the South Korea giant because the younger generation of smartphone users were found to prefer Apple's iPhones over Samsung's handsets based on a recent poll.
Previously, Apple's iPhone 6 held around 33 percent of the South Korean market share when it was at the peak of its popularity. Currently, Apple's market share is at around 20 percent. With the arrival of the iPhone 7 and iPhone 7 Plus, the figure is expected to go higher, which should make Samsung nervous at this point, according to Patently Apple.
Analysts claim that 2017 isn't looking that great for Samsung either, since cheap Android smartphones from its competitors are also penetrating its home country. Korea Economic Research Institute senior researcher Chung Hei-sang recently said, "The law to restrict phone subsidies, which makes it difficult for Samsung and LG difficult to cut costs, has opened more door for foreign low-budget phones to enter the local market."
To top it all off, there's this Apple's plan to put up its first Apple retail store possibly just across the street where Samsung's headquarters is situated in South Korea's capital city, Seoul.
© Copyright IBTimes 2023. All rights reserved.