Apple's Perfect Holiday Gift: All Signs Point to iPhone5 Release in Mid-October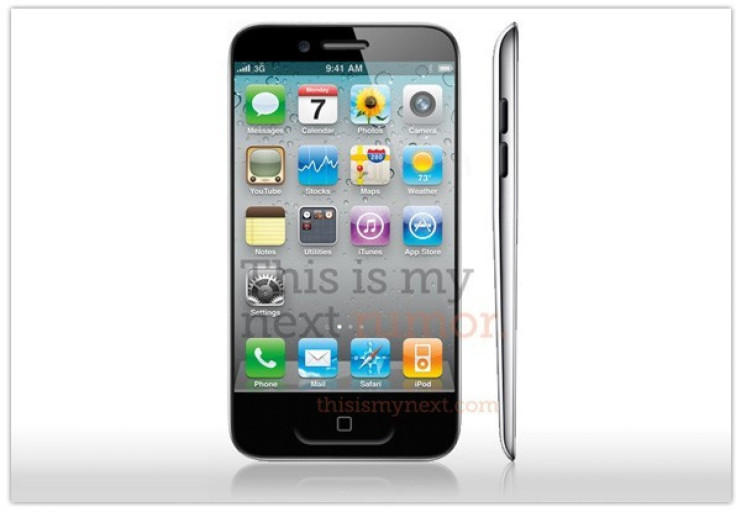 The entire technology world is looking forward to the Oct. 4 iPhone event at Apple's headquarters, where the tech giant is expected to unveil its next-generation iPhone, presumably the iPhone 5.
Apple's invitation was titled with the e-mail tag, Let's Talk iPhone. It's unclear exactly what the Cupertino, Calif., company will announce. But various recent developments signal Apple would announce the iPhone5 at the event and that it would hit shelves in mid-October.
There are various signs that lend credibility to these rumors.
AT&T is restricting its retail employees from taking vacation for the first two weeks of October. Similarly, Sprint has also blacked out those days for its store employees. Interestingly, Apple retail store employees are also prevented from taking vacation during Oct. 9-12 and Oct. 14-15, according to tech site BGR.
History suggests that Apple often blacks out vacation time when it starts preselling or selling new products.
We believe these vacation blackout schedules support a mid-October iPhone launch, Jefferies analyst Peter Misek wrote in a note to clients.
The new iPhone is expected to come to Sprint, along with Verizon and AT&T. Sprint has already inadvertently caused a flare-up of rumors that the Apple iPhone5 could be coming to its network in October. According to SprintFeed, which isn't affiliated with the Sprint, the internal memo asks employees to say no comment if anyone asked them about iPhone5 arrival on its network in October.
A Wall Street Journal report said Sprint would begin selling the iPhone5 in mid-October. Tech observers point out that if the report had no merit, Sprint could have trashed it flatly.
In addition, Apple plans to launch its iOS5 this fall, which officially begins in the last week of September. If Apple wants the iPhone5 to have the iOS5 preinstalled in it, the release date naturally points to mid- October.
Historically, Apple takes up to two weeks to release the product from the date of the event. Apple held a media event for the iPad2 on March 2 with a launch date of March 11 this year, while the iPhone4 was unveiled at media event on June 7 last year and launched on June 24. So, going by the history, if Apple announces a new iPhone on Oct.4, then it should be released in mid-October.
In our view, Apple should launch iPhone5 with less lag time after the media event versus iPhone4 given the later than typical unveiling, Ticonderoga Securities analyst Brian White wrote in a note to clients.
Last but not the least, if Apple wants to tap into the holiday shopping season, then the best option would be to launch a new iPhone in mid-October as it gives sufficient time to market the product and create awareness among the consumers, who may want the iPhone5 as a holiday gift.
The U.S. holiday shopping season traditionally commences after the American Thanksgiving Day, which generally falls on Nov. 26 or the fourth Thursday of November. In the U.S., the Christmas holiday shopping season is a significant period during which a quarter of all personal spending takes place. This is widely reputed to be the busiest shopping time of the entire calendar year.
Meanwhile, the iPhone5 is the most anticipated smartphone in the U.S. Apple may not disappoint as the iPhone5 is said to be coming with an 8MP camera, an A5 chip, bigger screen, thinner form factor, edge-to-edge display, iOS5 and iCloud.
© Copyright IBTimes 2023. All rights reserved.