April Fools Day 2015: The 15 Best Tech Pranks We Hope You Didn't Fall For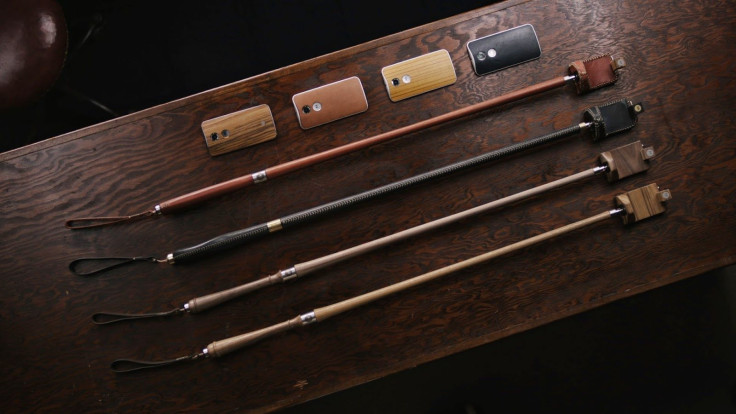 No one lies on the Internet, right? No, of course not, but on April Fools' Day tech companies have made it a tradition to unleash some of their zaniest fake concepts. Some are just too far-fetched to be considered, others you might wish were real. But they're all hilarious. Here are our picks for the funniest tech-based April Fools' Day pranks.
T-Mobile Pets Unleashed
It can be worrying to leave a pet at home alone. But for April Fools' Day, T-Mobile (NYSE: TMUS) presents Pets Unleashed, a service option for pets, which human subscribers can add for just $5 per month. In its brash and sarcastic fashion, the carrier declares that its competitor hates puppies and this is why customers should switch to T-Mobile and get their pet a smartphone. The service includes features like Fetch Freedom, FitPet and Pet Tinder and allows four-legged friends to stream animal videos without using up their human owner's high-speed data.
Google Smartbox
With all the developments with the Internet of Things, this could actually be a real product in the future. But on April Fools' Day, Smartbox by Inbox by Gmail by Google (NASDAQ: GOOG) is a concept we can only dream about. The smart mailbox brings to snail mail everything users love about email, including alerts that mail has arrived sent to a smartphone, filters that physically organize your mail by topic, and spam filters that electrocute people who try to put unwanted letters and fliers in your mailbox.
Moto Selfie Stick
Motorola's (NYSE: MSI) April Fools' Day prank is pretty selfie-explanatory -- and hilarious. The Moto Selfie Stick is easily the most stylish way to look like a complete moron in public. The promo trailer for the selfie stick is even funnier, poking fun at how companies present their new products as if they're the best thing since sliced bread.
Google Fiber Dial-up Mode
If you thought all the latest technology was supposed to give you more time to partake in the simipler things in life, think again. But Google's April Fools' Day prank is here to solve your time management issues and scare you a little. Google Fiber dial-up mode reverses the lightning fast one gigabit per second speed of fiber to the 56 kilobits per second speed that users knew and loathed when dial-up internet was popular. The intent is to give users time to go to the bathroom, fix a snack or hug their kids before spending all day online.
Domino's Pizza Domi-No-Driver
Domino's (NYSE: DPZ) probably shouldn't tease people the way it has with its April Fools' Day joke. The Domi-No-Driver autonomous delivery vehicle is likely something many a pizza fan has wished for. Customers can order their pizzas online or through the Domino's app and pick up their pizza once the vehicle arrives, with absolutely no human interaction.
Reddit Switcheroo

For an Android fan, the /r/apple/ thread on Reddit can be a scary place, as canthe /r/Android/ thread can be for an Apple fan. But on April Fools' Day, tech enthusiasts everywhere are in for a surprise when logging in to Reddit. The r/apple/ thread brings up all Android content, while the /r/Android/ thread brings up all Apple content. Way to toy with people's emotions, Reddit.
MS-DOS Mobile
Ever wished to take your smartphone back to a time when smartphones weren't that smart? Well, Microsoft (NASDAQ: MSFT) doesn't care. It has re-launched one of its most primitive operating systems for mobile just in time for April Fools' Day. MS-DOS Mobile is the black and grayscale OS users may remember from the early days of personal computing. No more touch screen navigation, every function on your smartphone put be typed in via a typed text command.
Samsung Galaxy Blade Edge, Chef Edition
Trying to juggle your device while chopping onions just got a lot easier; in fact, you can use your device to chop onions. For April Fools Day, Samsung (KRX: 005930) envisions the Galaxy Blade Edge, Chef Edition, a smartphone, which doubles as a powerful cleaver. The device has a curved edge display on the right and a sharp diamond edge blade on the left.
Specs and features for the Galaxy Blade Edge sound like something out of smartphone enthusiast's dream; its water- and fire-proof, includes an S-Thermometer stylus and safety features through Knox security, which prevents users from cutting themselves or from using the device as a weapon.
A number of sensors and algorithms analyze users' grip, dexterity and strength to allow them to chop, cut, slice and dice up to 50 percent faster than the average knife. Talk about technological advances; the only thing funnier than the Samsung Galaxy Blade Edge would probably be the price tag that would accompany such a device.
Uber for Tinder/Tinder for Uber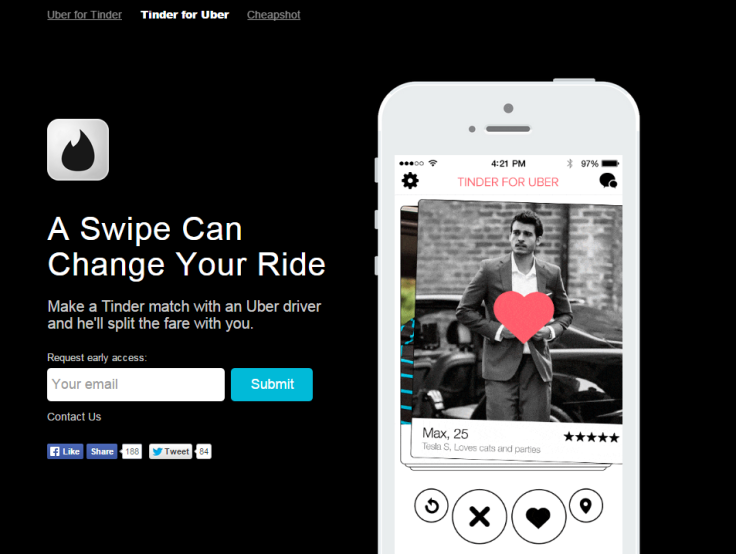 Talk about killing two birds with one stone. Perhaps this partnership would have been useful on Valentine's Day, but at least we get to check it out for April Fools' Day. Two of the trendiest apps have gotten together to bring users Uber for Tinder and Tinder for Uber. The former allows users to use Uber to meet up with their latest Tinder date, while the latter allows users to rate Uber drivers. If users make a connection with their driver, the driver will split the fare.
elgooG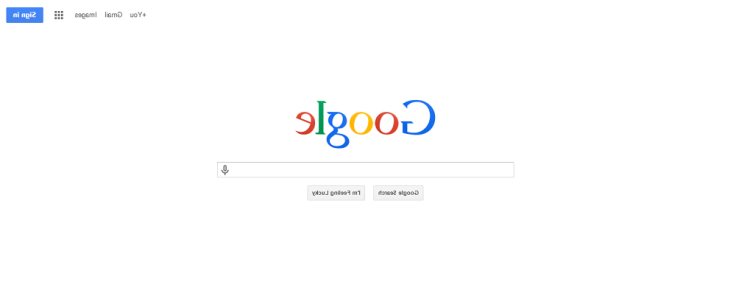 The Google search engine has to be one of the simplest tools for navigating the internet. But not on April Fools' Day; today Google is a little backwards. Type in http://com.google and everything shows up backwards, from the Google -- or elgooG, sign in the middle of the page to the navigation links in the top right -- I mean, left corner. Type in a search term and result pages loads on the right side of the screen. As you continue typing in the search bar, the term comes in backwards, and upside down, as does the result list. But not to worry, Google.com is still right side up.
Amazon 1999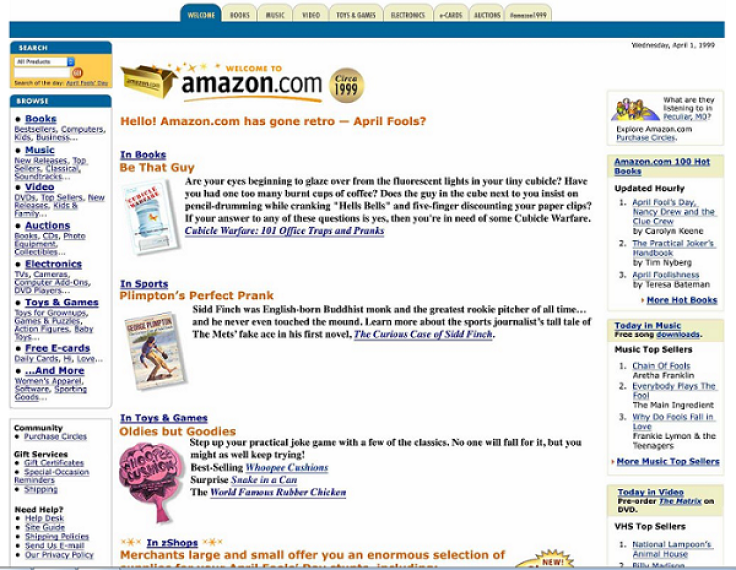 Remember the good old days, when the internet was simple? Well, Amazon.com (NASDAQ: AMZN) does. For April Fools' Day the ecommerce Website has gone back to its roots, using the web design it donned in 1999. Sixteen years ago, Amazon's home page was nothing more than a bunch of links and a few simple pictures to go along with featured items in the middle of the page. Under featured items includes a host of prank books and items such as whoopee cushions. But click anywhere on the page and you'll be taken to the modern Amazon home page.
Groupon Dog Language Course
For many people, their dogs are like family. Now, dog lovers can get even closer to the special canine in their lives, by learning to speak their language. Groupon's (NASDAQ: GRPN) online e-learning course, developed by the Pet Auditory Welfare Service, (PAWS), is derived from 2,000 different barks from 150 different dog breeds and teaches humans how to communicate with their dogs.
Chrome Selfie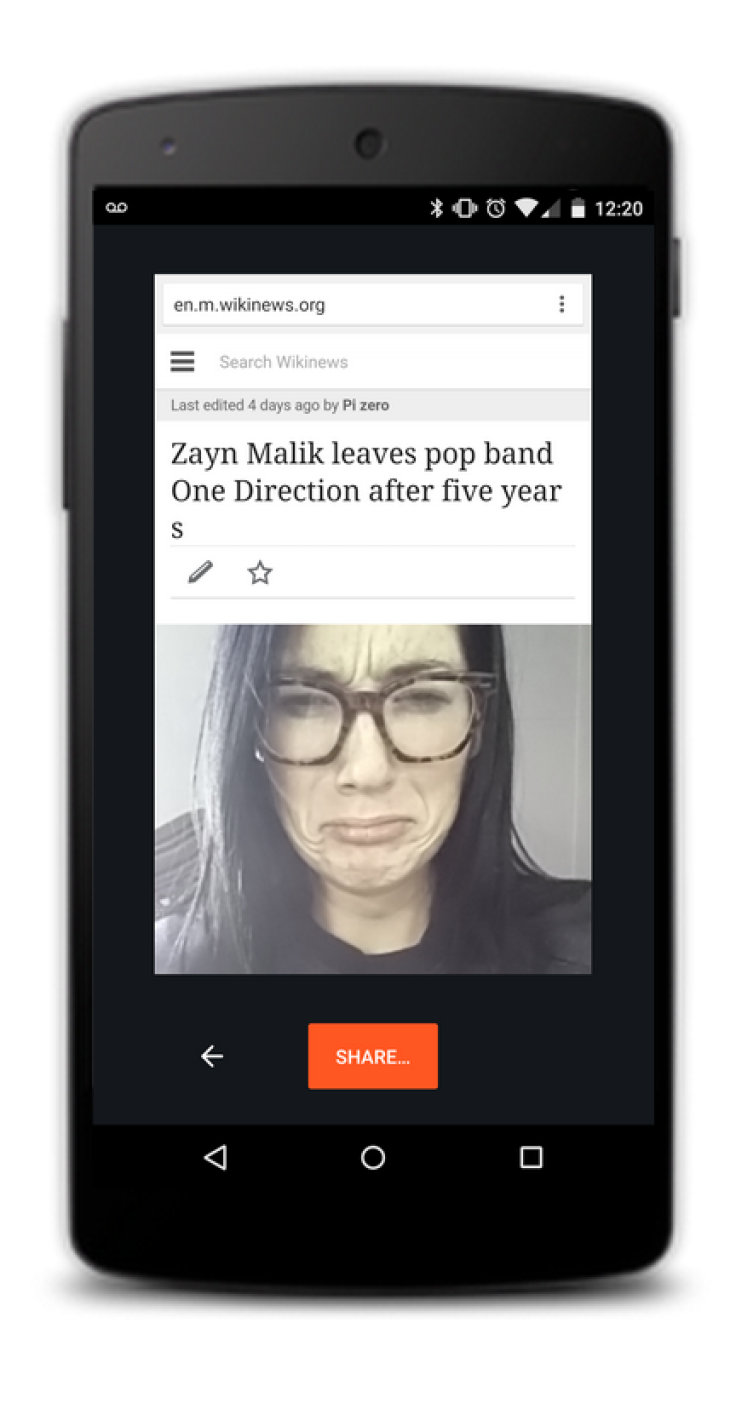 Have you ever been surfing the Web and read something that made you so upset, excited or emotional that all you wanted to do was take a selfie and share it to the world? Google's April Fools' Day prank would likely be just the feature you need. Chrome selfie allows users to take selfies within the Chrome browser and share them, without ever having to leave the app. Snap your photo and get right back to reading about why Zayn Malik left One Direction. Google understands what's of the utmost importance.
Uber Lions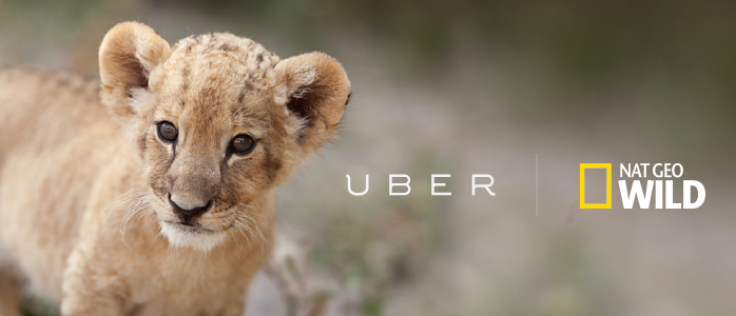 Who needs to request an Uber to get to work on time when you can use Uber to get a lion cub to play with on demand? For April Fools' Day the private taxi service presents UberLions, which allows users to use the app to find cute lion cubs to play with in their area.
Users can enter the promo code LIONCUBS into the Uber app to find the closets lion. Once connected, a trainer will bring a lion cub to your location so you can play with it for 15 minutes. The service is free, but users can also Text "Lions" to 50555 to donate $10 toward National Geographic's ground conservation projects.
Demand is expected to be high. We weren't able to order a lion cub in our area.
HTC Re Sok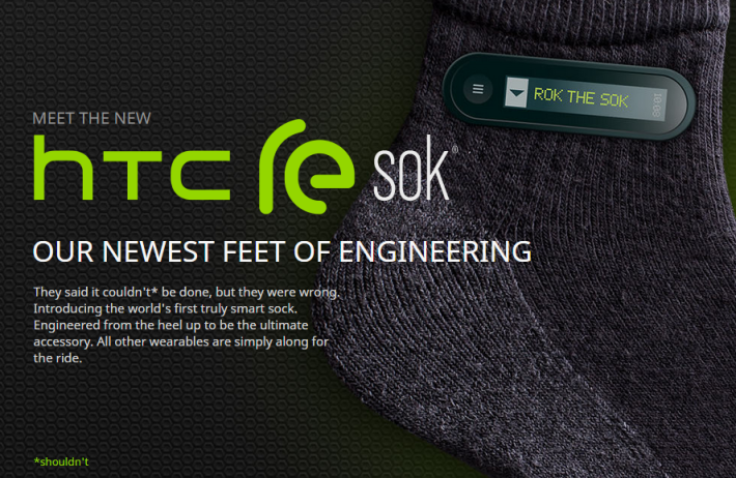 They're making everything smart, so why not socks? At least this pair features GPS pairing, which will prevent you from ever again losing another sock in the vast expanse of the washing machine. The Re Sok by HTC (TPE: 2498) is the perfect April Fools' Day gift, featuring text notifications, an automatic hole warning system and an array of colors including midnight, stealth and true black (hint: they're all the same color).
Honorable Mentions
Click the "Add Music" option on YouTube videos and "Sandstorm" by Darude plays.
Google Panda product launch
Google Party Horn keyless keyboard
Imagination PowerVR Vogue GPU
Samsung Exynos ExoBoost attachment
Google Maps Pac-Man
Office 2016 for Cats Preview
Groupon GroUBER
Honda 2016 HR-V SLF Selfie Edition
Pawculus Rift VR headset
Nitflux streaming service
Unleashed Selfie Stick for pets
The Button on Reddit
PetBox by Redbox (don't confuse it with this PetBox)
© Copyright IBTimes 2023. All rights reserved.
FOLLOW MORE IBT NEWS ON THE BELOW CHANNELS