'Aquaman 2' Screenwriter Reveals Vibe They Are Going For
KEY POINTS
"Aqauman 2" will have same vibe as Silver Age comics
Black Manta will be back as the villain
The film will be released on Dec. 16, 2022
There will be some good Black Manta (Yahya Abdul-Mateen II) action to look forward to in "Aquaman 2." The film is still two years away from release and in the mean time the fans can read the comics of the popular superhero. Screenplay writer David Leslie Johnson-McGoldrick recently told the fans exactly what comics to read.
Johnson-McGoldrick recently answered a few fans questions in a Q&A session on Twitter, IGN reported. When a fan asked the writer to share the comic books to read to get an idea where the story was going in the sequel, Johnson-McGoldrick pointed to the Silver Age comics featuring Black Manta.
The writer is not allowed to share any spoilers about the plot, and he mentioned that the story of the sequel isn't an adaptation of any particular story from any of the comic books. However, he explained that they are going for the same vibe as the Silver Age comics for "Aquaman 2."
According to CBR, Black Manta made his first appearance in the Silver Age comics and his popularity made him one of the prominent foes of Arthur Curry. The comics were released between the mid 1950s and the 70s and it showed Arthur as the founding member of the Justice League.
The success of the first film has led to a spin-off that will be about the Trench. The mutated, fish-like creatures that live deep inside the ocean will get their own film, and Johnson-McGoldrick revealed that the story of the spin-off will be set in between the first and the second "Aquaman" movies.
Meanwhile, there is an ongoing petition by some of the fans who want to remove Amber Heard from the sequel. The petitioners claim that Heard has been "exposed" as a domestic abuser during her marriage to Johnn Depp. The two stars finalized their divorce in January 2017.
"Aquaman 2" is scheduled to be released on Dec. 16, 2022.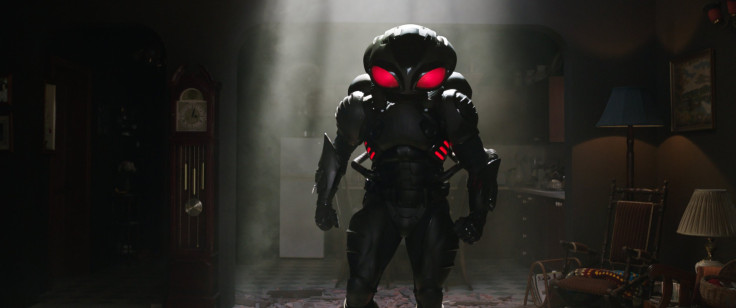 © Copyright IBTimes 2023. All rights reserved.