Archbishop-Elect Salvatore Cordileone Apologizes for DUI Arrest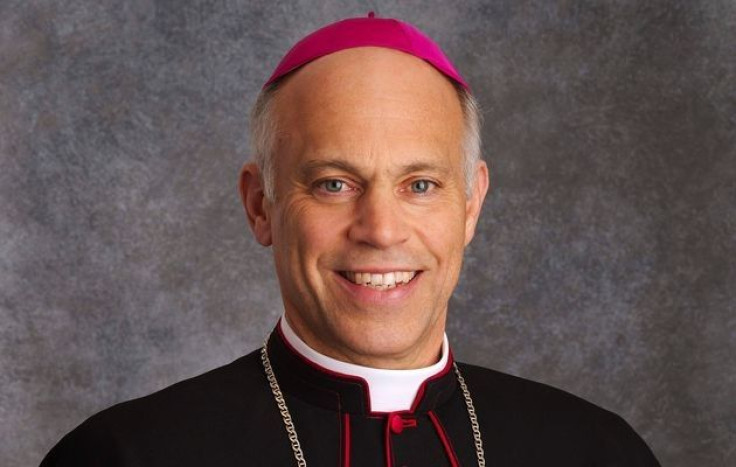 Rev. Salvatore Cordileone, the archbishop-elect of San Francisco, issued an apology on Monday for his recent arrest on suspicion of driving under the influence. Cordileone, 56, who was arrested at a DUI checkpoint near San Diego State University in the early hours of Saturday morning, called his actions an "error in judgment," and said he feels "shame for the disgrace I have brought upon the Church and myself."
Cordileone is currently bishop of the Oakland Diocese, but was promoted to Archbishop on July 27 by Pope Benedict XVI. His installment is scheduled to take place in October, a mere 5 days before he must appear in court. Cordileone will be replacing the current Archbishop George Niederauer, 76, who is retiring. Niederauer, who underwent an emergency cardiac double bypass heart surgery last August, has held the position since 2005.
In his statement, Cordileone outlined the events leading up to his arrest, saying that he had been on his way back from a dinner with friends, when he was pulled over around 12:30 a.m..
"While visiting in San Diego this past weekend, I had dinner at the home of some friends along with a priest friend visiting from outside the country and my mother, who lives near San Diego State University," said Cordileone. "While driving my mother home, I passed through a DUI checkpoint the police had set up near the SDSU campus before I reached her home, and was found to be over the California legal blood alcohol level."
After failing a sobriety test, Cordileone was booked into San Diego County jail and released just before noon, on a $2,500 bond, reported the Associated Press.
According to Rev. Thomas Reese, a senior fellow at the Woodstock Theological Center at Georgetown University who spoke to the Associated Press, it is unlikely that Cordileone's arrest, although it is an embarrassment for the Catholic Church, would result in any punitive actions from higher up.
"The bottom line is there is no real requirement that he resign," said Reese. "If he is an out-of-control alcoholic who can't function, that would be an issue, but obviously he has been the bishop of Oakland all these years and he seems to be able to function. Nobody knows if he has a drinking problem or was one fraction over the (blood alcohol) limit."
Cordileone, formerly the auxiliary bishop of the San Diego Diocese, has a reputation for being an especially conservative member of the Church. He is known by some as "the architect of Proposition 8," a 2008 law which banned same-sex couples from marrying in California. Cordileone was considered instrumental in promoting the initiative, and personally donated at least $6,000, according to campaign finance records.
"I will repay my debt to society and I ask forgiveness from my family and my friends and co-workers at the Diocese of Oakland and the Archdiocese of San Francisco," said Cordileone, in his statement. "I pray that God, in His inscrutable wisdom, will bring some good out of this."
© Copyright IBTimes 2023. All rights reserved.