Are Artists Losing 20% To 50% Of Their Streaming Royalties? Depends On Whom You Ask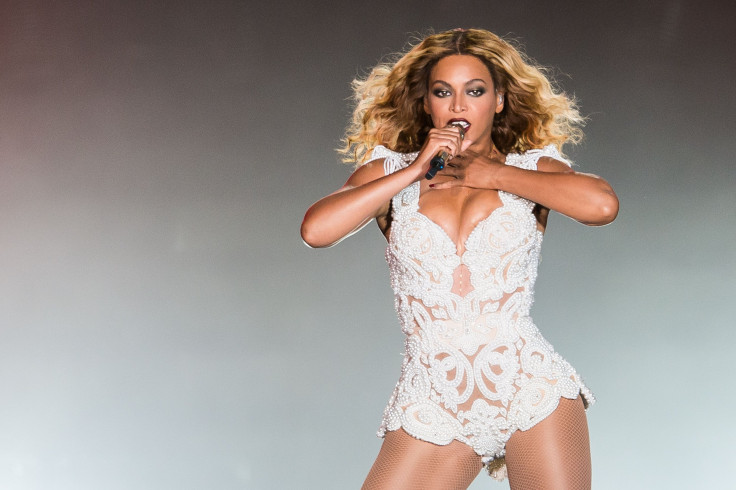 As the music industry accelerates away from record sales and toward streaming, a fight over how artists are compensated for those streams has begun to heat up. And as that temperature has risen, industry players have started releasing facts and figures that appear to contradict one another.
Last week, the Berklee Institute of Creative Entrepreneurship, or BerkleeICE, released a report that paints the current model for streaming services as labyrinthine, confusing and filled with incomplete information, with money owed to artists getting to them far less frequently than it should, pooling instead into the pockets of labels and other intermediaries. The report, entitled "The Fair Music Report," contained one bombshell: a charge that artists are missing out on 20 percent to 50 percent of the royalties they are owed for streams of their music.
"In a world where data is readily available and micropayments can be tracked, accountability should be a foregone conclusion," the report reads. "However, the industry has yet to require services and intermediaries to provide complete, readable, up-to-date data about music sales and uses in an industry-standard format."
It didn't take long for a separate branch of the music industry to respond. Days later, the International Federation of the Phonographic Industry, a trade group based in London, released a report of its own, saying the move to streaming has actually increased the overall share of industry revenue that makes its way to artists. According to its own independently verified data, artists' share of sales revenue has risen 13 percent over the past five years in 18 markets around the world, excluding the United States and Japan. A BerkleeICE spokesman did not respond to a request for comment on IFPI's counterclaims.
(UPDATED 23 July: A BerkleeICE spokesperson provided a statement saying it stands by its findings but welcomes "any information that may contrast or supplement our reporting.
"Fair Music's intention is not to point fingers at any particular entities but to bring to fore issues (and propose actions) we believe are critical for the long term viability of our industry," the statement said.)
War Of Words
Like many music industry problems, this may boil down to differing definitions. The IFPI statistics include money that goes toward recouping artists' advances, payments that labels typically make to artists when they sign recording contracts. Those advances can amount to hundreds of thousands, or even millions of dollars, and labels often stipulate that they must recoup them before artists start to see their full share of the income they're owed from the sale or stream of the recordings. By the time an artist's label, distributor, manager and other team members have taken what they're owed, what's left over can be meager.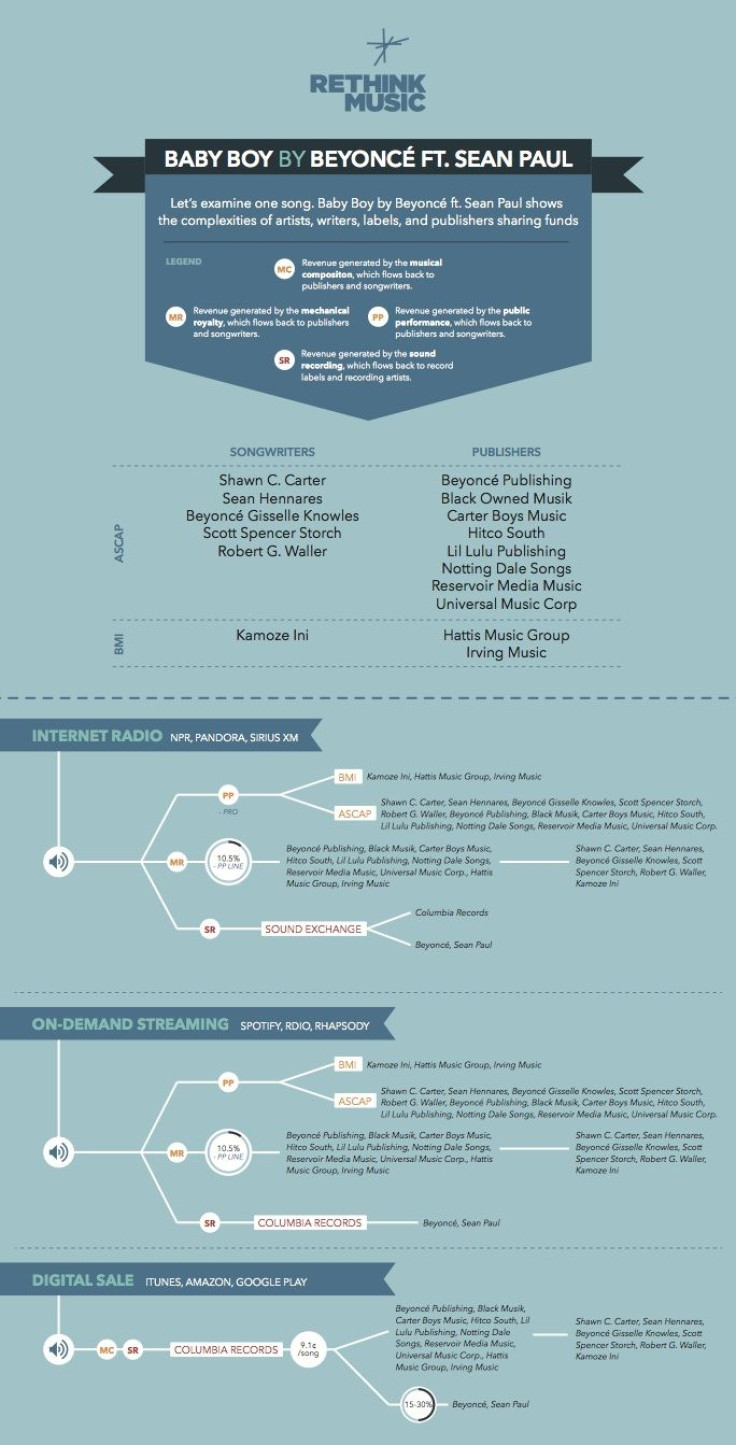 Further clouding the situation is the pervasiveness of nondisclosure agreements, which makes it very difficult for artists to get information about how the income is divvied up. According to the BerkleeICE report, labels typically stonewall artists who petition them for information about who gets what, leaving artists with little recourse to challenge them.
While streams do not yet account for a majority of artist income, they will soon enough. According to Nielsen, streaming is the fastest-growing revenue source for the music industry, and separate research suggests that consumers around the world will embrace subscription-based streaming services quickly. The firm ABI Research projects that more than 190 million people will be using subscription streaming services by the end of 2018, up from just 41 million in 2015.
© Copyright IBTimes 2023. All rights reserved.