Are Caretakers Safe? Bed Bugs' Bites Kill Elderly Woman In Pennsylvania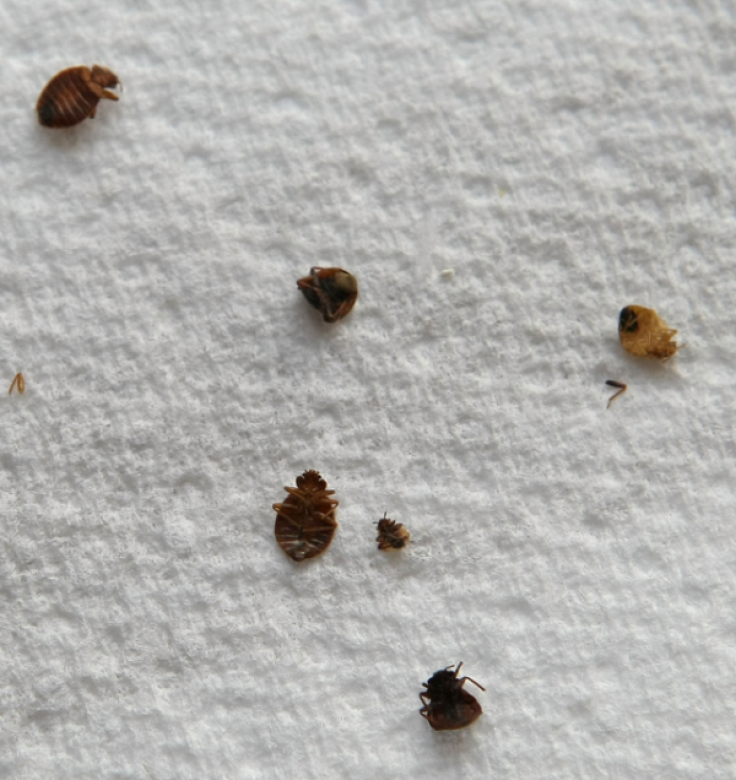 A 72-year-old Pennsylvania woman was facing charges following the death of 96-year-old Mary Stoner, who died from bed bug bites last year. Deborah Butler, Stoner's former caretaker, was charged with involuntary manslaughter and neglect of care Thursday, according to reports.
Stoner was a resident in Butler's home, along with another senior citizen, and died last February due to "complications of sepsis followed by bed bug infestation," according to court documents. Sepsis was defined as "a toxic condition resulting from the spread of bacteria or their toxins from a focus of infection."
Just two weeks before Stoner's death, police investigated Butler's home and found bed bugs in all stages of their life cycles covering the walls, curtains, sheets and other areas of Butler's home.
Butler, who once owned and operated another home care facility, said she had been battling bed bugs in the home since September 2015 with the help of store-bought products and was unable to pay for an exterminator, according to court documents. Butler also said Stoner was responsible for bringing the bed bugs into the home.
Butler said she initially took Stoner to a family doctor in January 2016 after Stoner became sick and was constantly scratching herself. However, neither Butler nor Stoner mentioned they were living with bed bugs. Stoner didn't receive medical treatment until early February 2016 when her family removed her from Bulter's home and later took her to York Hospital where doctors discovered sores caused from bed bug bites all over Stoner's skin. She was also diagnosed with pneumonia and died just a week later from sepsis.
Although court documents said Butler insisted that she saw no change in Stoner's condition following their January 2016 doctor visit, during Butler's preliminary arraignment Thursday, police said, "evidence later indicated that the victim's condition would have been clearly visible and obvious that serious medical attention was required."
Butler was paid for feeding, providing shelter and clothing for elderly residents as well as overseeing all aspects of residents' health care.
Although bed bugs can lead to various illness, only one other person has ever been reported dead due to the insect bites, according to a 2011 Centers for Disease Control report. However, the 65-year-old woman reportedly had a history of health issues and her cause of death was due to the insecticides used to kill bed bugs, not the actual bed bugs themselves.
Abuse of the elderly by caretakers was on the rise both nationally and in Pennsylvania last year, Philly.com reported. As a result, state lawmakers proposed legislation in part to "Prevent instability of health and wellness by enabling citizens to age in place with dignity."
© Copyright IBTimes 2023. All rights reserved.