Are Ivanka, Donald Trump Jr. Running For Office? Campaign Manager Drops 'Dynasty' Hint
In business, they call it establishing a subsidiary. In politics, the same thing's called building a dynasty. And the Trumps, newcomers to the trade of politics before dad became president, may be bent on doing just that.
President Donald Trump's 2020 re-election bid campaign manager, Brad Parscale, might have only been spitballing when he told Republican Party delegates gathered at Indian Wells, California on Sunday the Trumps are "a dynasty that will last for decades."
"The Trumps will be a dynasty that will last for decades, propelling the Republican Party into a new party," claimed Parscale. "One that will adapt to changing cultures. One must continue to adapt while keeping the conservative values that we believe in."
Parscale's remarks ignited speculation among the GOP some of the Trump children might have a yearning for public office. At the top of the list is the most popular Trump child: Ivanka. Donald Jr., or Don Jr., is also being mentioned in the same breath.
Parscale later refused to clarify his statements or tell reporters which of Trump's kids might run for office.
"I think they are all amazing people with … amazing capabilities," said Parscale.
Some analysts noted both Trumps are so controversial they might become political baggage instead.
An opinion piece last May on the almost two century-old British newspaper, The Guardian, described Donald Jr. as Trump's "Idiot Adult Son" while calling Ivanka a "Machiavellian Adult Daughter."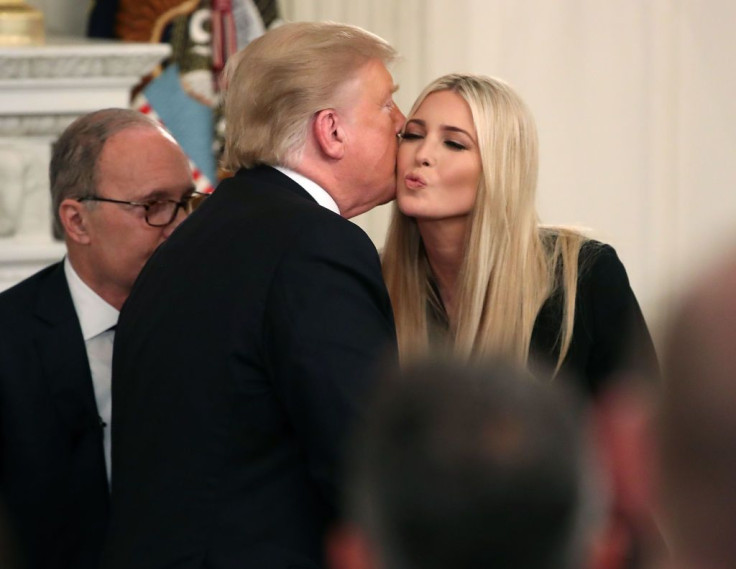 Ivanka, Trump's eldest child, might be said to have the most political exposure among Trump's children. Ivanka has been a senior White House adviser since her dad became president in January 2017. Trump has consistently promoted Ivanka on the world stage by taking her to high-profile meetings with world leaders.
Some of these meetings haven't ended well for Ivanka, however. At the G20 meeting in Osaka, Japan last June, Ivanka was slammed for trying to inappropriately insert herself into a conversation among world leaders.
A video clip released by the French government shows Ivanka being shunned while attempting to join a conversation between world leaders -- former British prime minister Theresa May, Canadian prime minister Justin Trudeau, French president Emmanuel Macron and former International Monetary Fund head Christine Lagarde.
Don Jr. has become controversial because of a continuing series of head-scratching quotes and tweets. He once described himself as "kind of a closet redneck" while admitting that "Russians make up a pretty disproportionate cross-section of a lot of our assets."
Despite all the talks, both Trump children have not released any statement about their intentions to run for office. Only time will tell if another Trump will be holding a position in the U.S. government.
© Copyright IBTimes 2023. All rights reserved.
FOLLOW MORE IBT NEWS ON THE BELOW CHANNELS