Are Jennie And V Dating? More Photos Show Similar Locations In NYC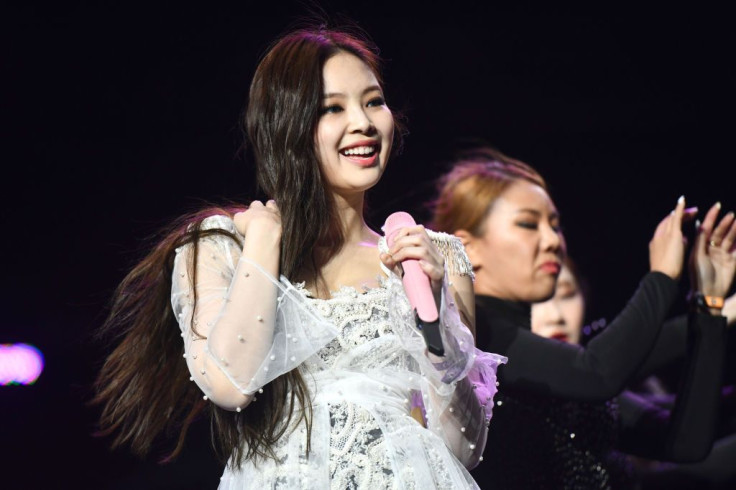 KEY POINTS
BTS member V and Blackpink member Jennie reportedly went on a date in New York City
Eagle-eyed fans of the rumored couple compared their Instagram posts and noticed uncanny similarities
The 26-year-old global female artist flew to NYC with the Blackpink members for the 2022 MTV VMAs
Eagle-eyed fans of BTS member V and Blackpink member Jennie Kim couldn't help but conduct their investigation on the pair's recent sightings in New York City following the dating rumors that surfaced in May.
Korean social media users, dubbed K-netizens, surmised that the 26-year-old global sensation and the 26-year-old "Pink Venom" singer went out on a date while staying at the Big Apple, after comparing the artists' posts on social media that were allegedly taken in the same location, Allkpop reported. One of the locations mentioned was a ferry port near the Liberty National Golf Course in New Jersey.
On Tuesday, V posted photos from his trip, and K-netizens immediately jumped to match the pictures with Jennie's posts uploaded over a week ago.
Twitter user @130399R shared a thread of side-by-side photos of V, born Kim Taehyung, and Jennie, including matching elevator selfies, same background photos, and allegedly attending a similar event at a "jazz club." Blackpink choreographer Kiel Tutin and the Vogue team reportedly attended the event as well.
The user wrote in the caption, "Can Taehyung and Jennie shut up and just [post] pics together cuz what tf is this they're always [teasing] us like."
Before the alleged sighting, the world's biggest boyband member was spotted at the Liechtenstein Hall Exhibition at COEX Convention Center in Seoul, South Korea, alongside actor Park Bo Gum, according to the same source.
While their stunning visuals didn't go unnoticed, fans were also keen to spot V's hat, which had an uncanny resemblance to the mesh hat the female rapper was wearing in a leaked wacky photo with fellow Blackpink member Rosé while touring NYC.
K-netizens observed that the hat had a "similar light brown tab on the back." The hat was reportedly purchased from the most prestigious golf club in Jersey City that allegedly cost at least $250 million to build.
On Aug. 25, Blackpink members Jennie, Rosé, Lisa, and Jisoo flew to NYC in preparation for their MTV Video Music Awards 2022 performance. Coincidentally, the BTS member was also spotted at the Incheon International Airport a day before, leaving for the Big Apple. However, it was later revealed that it was because of a Vogue photoshoot.
Since YG Entertainment [Blackpink's agency] and HYBE Entertainment [BTS' agency] have yet to confirm or deny the dating rumors circulating online, K-netizens could only speculate that V and Jennie had set up a "private date" outside of their home country, so they could "freely walk around together."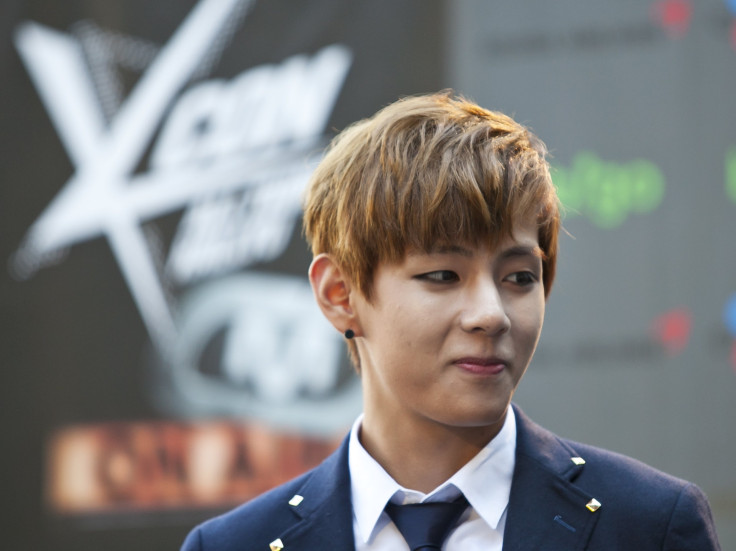 © Copyright IBTimes 2023. All rights reserved.