Are 'Love & Hip Hop: Atlanta' Stars Stevie J And Joseline Hernandez Having Another Baby?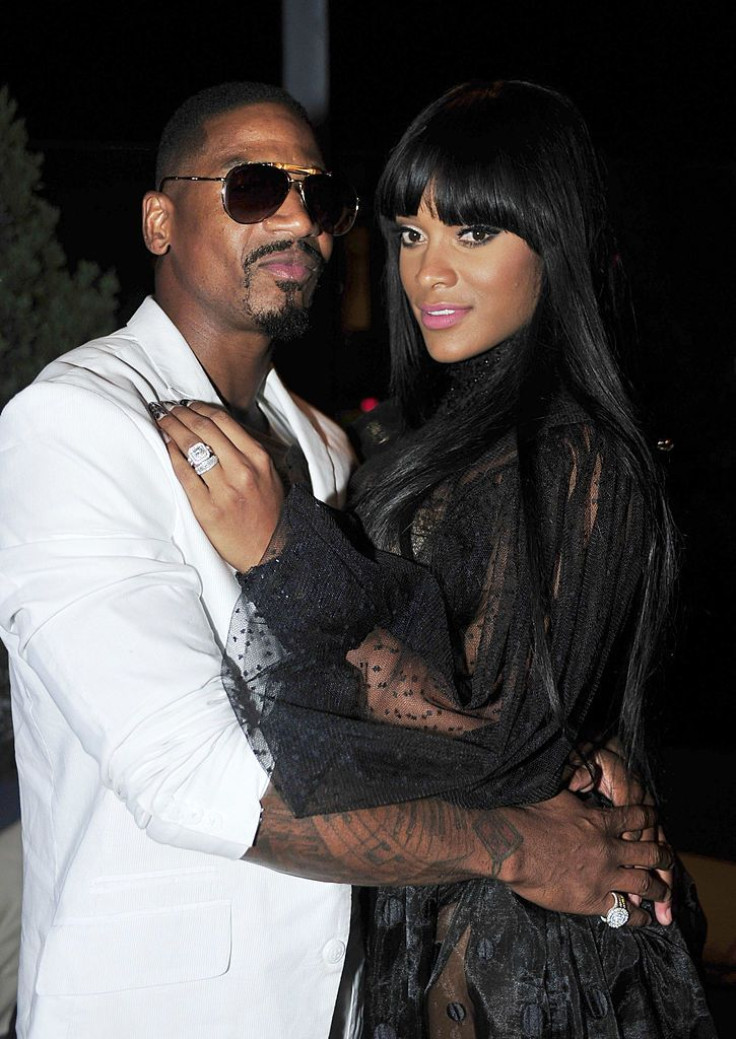 Although "Love & Hip Hop: Atlanta" stars Stevie J and Joseline Hernandez were not on good terms for a majority of her pregnancy, the reality star hinted that the father of her child would like to have another baby with her.
On Monday, Joseline shared a video on Instagram. In it, it looked like Stevie was asking if she would be open to having another child with him. "When your baby daddy is asking you to have a Lil boy," she captioned the video.
In the video, the music producer can be seen wrapping his arm around his estranged wife while trying to tell her something.
READ: Joseline Hernandez shares intimate photos of Stevie J
Unable to hear over the loud music, Joseline places her hands on Stevie's shoulders to hear what he is saying. The video ends before viewers can see Joseline's reaction to Stevie's request.
It seems like the two are on good terms seeing as in her next Instagram post she referred to Stevie as "Daddy," a name she used to call him when the couple was still living together on earlier seasons of "Love & Hip Hop: Atlanta."
On Season 6 of the VH1 series, which is currently airing, Joseline and Stevie are at odds because Stevie initially denied that their baby girl, Bonnie Bella was his. His words resulted in Joseline stealing a pair of his underwear to prove his DNA matched her baby's, however, the doctor explained that Stevie needs to come in and get tested.
Despite what may have happened in the past, the two have been looking very comfortable with one another and it seems like they may be doing more than just co-parenting Bonnie Bella.
Only time will tell if Stevie J and Joseline will follow through with his desire for a second baby with her.
© Copyright IBTimes 2023. All rights reserved.