Are Rap Shows Safe? After Meek Mill Concert Shooting, 5 Times Guns Marred Rappers' Performances In 2016 [VIDEO]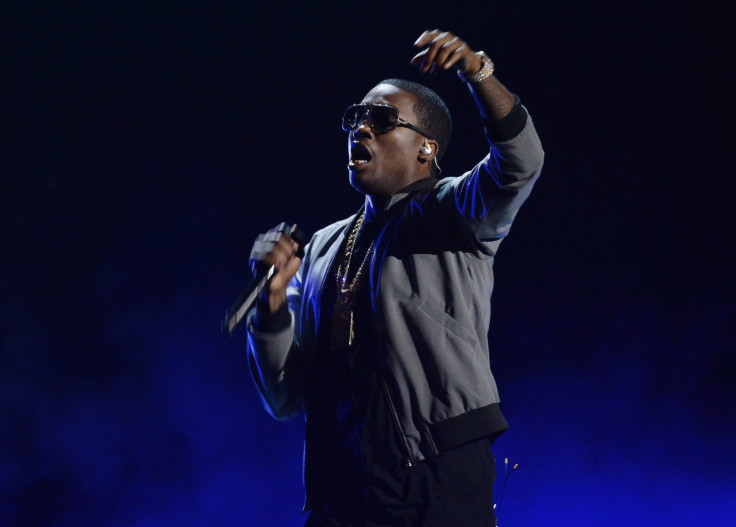 The shooting deaths of at least two people outside of a rap concert in Connecticut Friday night was just the latest incidence of lethal gun violence at a rapper's live performance. Rapper Meek Mill had just left his show at the Oakdale Theatre in the town of Wallingford when shots rang out. At least two others were injured in the shootings.
There were no immediate suspects announced by law enforcement.
People being shot during or following a hip-hop show has become somewhat of a cliché, what with so many rappers' lyrics revolving around gunplay and seemingly glorifying gangster mentalities. As 2016 is drawn to a close, the year had some pretty high profile instances of gun violence at rap concerts.
Five of the most notorious instances of rap concert shootings this year follow below:
1. T.I.'s NYC Concert
Brooklyn rapper Troy Ave was arrested one day after video footage showed him shooting inside the Irving Plaza nightclub following a feud before headlining rapper T.I. even took the stage the night of May 25. The shooting left one person dead.
2. Three people were shot, one fatally, following a concert by Atlanta rapper Gucci Mane outside of St. Louis in October, the St. Louis Post Dispatch reported at the time. The rapper had been released from prison about a month earlier after serving three years in prison, in part for illegal gun charges.
3. A woman was killed after shots were fired at a concert by rapper Moneybagg Yo in Mississippi last month. Dajah Shaw was pronounced dead shortly after being shot in the chest the day after Thanksgiving, XXL reported at the time.
4. Shots were fired at a music venue where rapper The Game was set to perform in Portland, Oregon, in October. While no deaths and injuries were immediately reported, celebrity gossip publication TMZ speculated The Game's ongoing feud with Meek Mill may have been a contributing factor.
5. At least three people were shot during a concert by legendary rapper Scarface after shots were fired in the audience in Lansing, Michigan, in March, the Lansing State Journal reported at the time. None of the victims died, but fighting had been reported at the venue shortly before the gunfire.
© Copyright IBTimes 2023. All rights reserved.