Are There Consequences If Kate Middleton, Meghan Markle Forget To Follow Royal Protocol?
Kate Middleton and Meghan Markle have been accused of breaking royal protocol again and again, regardless if it's intentional or otherwise.
On the online forum site Quora, royal fans couldn't help but wonder if the two female royals have to face consequences of their actions if they break the same royal protocol again and again.
Abigail Macdonald, a resident of the United Kingdom, said that to accuse the Duchesses of breaking royal protocol is actually quite a tricky thing to do. After all, they are sometimes accused of breaking the rules when they are actually not.
"The Duchesses are frequently accused of breaking protocol when they are simply exercising a perfectly acceptable personal choice, like going without tights. They are also accused of breaking protocol because the public did not see them curtsy to the Queen on the balcony of the Buckingham Palace," she said.
Martin Walsh, a teacher, gave a sarcastic answer to the question. He said that if Middleton and Markle break royal protocol, again and again, they would be strapped to a cart which will be driven around London while the people throw rotten cabbage at them.
Isabel Hodgins, a former student at the University of Newcastle, claimed that there is a place called The Tower, which is a special location in London designed for those who forgot to curtsy to Queen Elizabeth II.
But even though some of the answers seem absurd, there's one previous answer that makes a whole lot of sense. A royal expert previously said that the Queen talks to Middleton and Markle in private whenever she wants to discuss something with them.
Several years ago, the Queen called Middleton to her office to inform her beforehand that she will be called Catherine, the Duchess of Cambridge, after marrying Prince William.
Freelance journalist Ashley Pearson also revealed that Middleton was given lessons on how to be a royal wife as per Her Majesty's advice.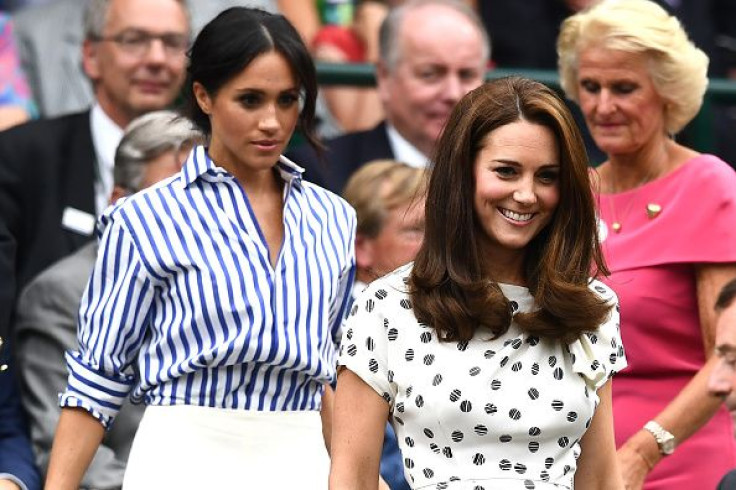 © Copyright IBTimes 2023. All rights reserved.