Area of Expertise Builds Bespoke Approach as Full-Service Marketing Collective
Area of Expertise has created an innovative approach to providing marketing services to clients, having formed a full-service marketing collective, composed of hundreds of highly-experienced freelancers who have worked at and helped build some of the most famous and award-winning advertising agencies and international brands.
According to Jim DiPiazza, Founder and CEO of Area of Expertise, the marketing and advertising industry has long been undervaluing experience, with a bias towards younger talent, because it's perceived to cost less and businesses assume that younger people are automatically more in touch with the current cultural climate.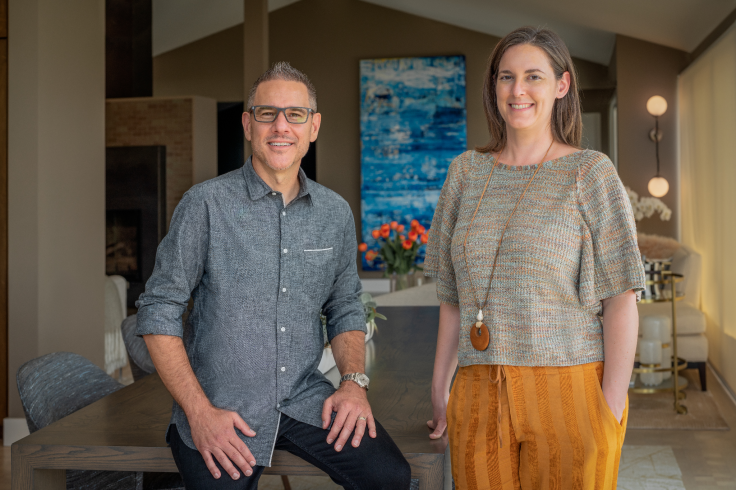 "What we see as bias against age in the industry doesn't mean that if you're old, you're out. It's more like if you're too expensive. you're out. I think that companies would be more than happy to keep older professionals if it made more financial sense. However, they're confusing the forest for the trees, and they're not valuing experience the way they should."
In recent years, increased competition and thinning budgets in the industry have led to more tenured professionals being cut or edged out from agencies, encouraging them to go freelance. Area of Expertise brings together experienced freelancers from across the industry, allowing companies to benefit from their expertise in a budget-friendly way.
Both DiPiazza and Partner/COO Dena Gonzalez are veterans of the advertising industry, from the creative and operations sides, respectively. Using their decades of experience, they handpick the most suitable individuals for specific projects from the company's roster of director-level talents. All of the teams they form are the exact size needed for the project, maximizing efficiency and avoiding redundancy, with a project manager to keep everything on track. They also focus on choosing agile problem solvers who are a good cultural fit for the client's company.
Each full-service engagement includes project scoping, expert curation by advertising industry veterans, and end-to-end project management. Despite providing access to high-level talent, Area of Expertise keeps its finance structure simple, charging a flat fee.
Due to its expansive roster of talent, Area of Expertise can provide clients with a wide range of services, such as developing a brand purpose and identity, launching brands or products, reaching global and multicultural audiences, and crafting social media/influencer strategies. It draws from a pool of close to 300 award-winning brand strategists, digital innovators, art directors, copywriters, designers, brand leads, media experts, project managers, content producers, and social leads. They have collectively worked with over 900 brands across virtually every industry imaginable, including automotive, entertainment, tech, pharma, sports, utilities, food, and beverage.
DiPiazza says that Area of Expertise's innovative business model is a hybrid between the freelance marketplace and the traditional ad agency, which provides more agility, efficiency, and a higher level of expertise. It frees up the client from time spent sourcing, contracting, and managing their own group of freelancers. It also harnesses the expertise of industry veterans, in a way that is financially viable for clients.
"Our mission is to create amazing experiences for brands and talent through our high-touch service, from beginning to end. It's really going back to the glory days of advertising where people were having more fun and everyone knew what they're doing. Those were times where the industry was less cutthroat in terms of budget concerns and keeping the talent. We believe that our roster's expertise is our most effective weapon, and our innovative business model allows our clients to harness it to its full potential" DiPiazza says.