Ariana Grande Posts Throwback Pictures In Honor Of 'Victorious' Anniversary
Nickelodeon's former sitcom "Victorious" was the beginning of Ariana Grande's career, and she hasn't forgotten it. The pop singer posted a hodge-podge of throwback photos Thursday from her time with former castmates on set in honor of the show's 10-year anniversary.
"…So i'm sorry for the mushiness but.... just want to say how grateful i will always be for being on this show and for those years of my life," Grande wrote.
The 26-year-old played the eccentric red-head Cat Valentine from 2010-2013 during the show's four-season run. Grande was only 15 when the show first premiered on March 27, 2010, according to E! News. In her post, she expressed her love for the role, even if today she still gets asked about her former character.
"I couldn't have spent my teenage years with a better, more funny, talented group of human beings," Grande wrote on Instagram. "I really loved playing cat valentine (even though sometimes people think i actually still speak and act like that and her essence will lovingly haunt me til i die)."
Her character was so beloved that after "Victorious" ended in 2013, the spinoff series "Sam and Cat" was created that included another Nickelodeon fan-favorite character, Sam (Jennette McCurdy) from the show "iCarly."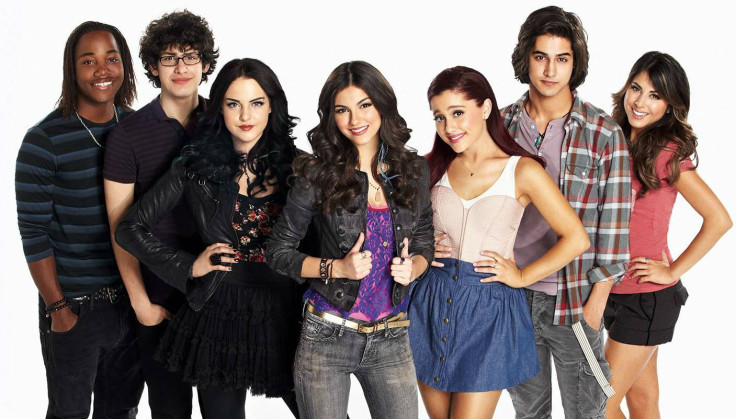 Grande said her post was spawned by her former "Victorious" castmate Daniella Monet (Trina Vega), who posted similarly loving words about her time on the show, reflecting on all of the things she misses about spending time with her old castmates.
It seems Grande's Instagram got others "all in their feels" as well, because Avan Jogia who played Beck, Monet, the "Victorious" creator Dan Schneider and the show's lead Victoria Justice all commented on her post, saying what a "special time" "Victorious" was and how much they all love each other.
Kourtney Kardashian also commented on the post, indicating that either she or at least some of her children, appear to be "Victorious" fans because she commented on Grande's Instagram as well.
"We watch Cat Valentines daily over here," she wrote. "And i thought that was your real voice."
Grande ended her post thanking Schneider for "some of the most special years" of her life, and also thanking him for bringing the cast into one another's lives.
© Copyright IBTimes 2023. All rights reserved.