Ariana Grande's Manchester Benefit Concert Will Continue With 'More Purpose' After London Attack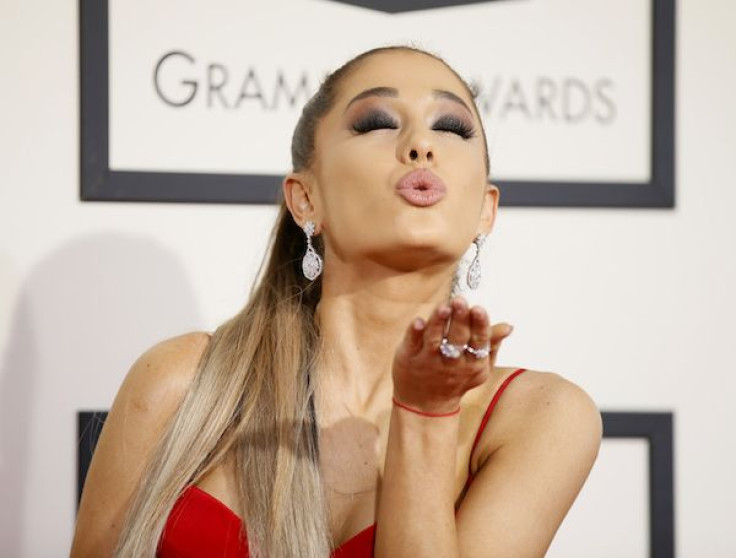 Ariana Grande's One Love Manchester benefit concert will continue on as scheduled following the Saturday attacks in London that left seven people dead. Just weeks after an attack at Grande's concert in Manchester left 22 dead and dozens more injured, a separate incident at London Bridge and Borough Market raised questions as to whether the Sunday evening performance would go ahead as planned.
One Love Manchester boasts a lineup of some of the biggest names in music, including Justin Bieber, Katy Perry, Coldplay, Pharrell, Usher and Miley Cyrus. The show is expected to bring in bring in $2.6 million, which will benefit the Red Cross's Manchester Emergency Fund. Grande's manager Scooter Braun, 35, confirmed the news on Twitter that the show would indeed go on and with "more purpose."
Read: Ariana Grande Pictured With Boyfriend Mac Miller Before Benefit Concert
"After the events last night in London, and those in Manchester just two weeks ago, we feel a sense of responsibility to honor those lost, injured, and affected," Braun wrote in a Sunday statement. "We plan to honor them with courage, bravery, and defiance in the face of fear. Today's One Love Manchester benefit concert will not only continue, but will do so with greater purpose. We must not be afraid, and in tribute to all those affected here and around the world, we will bring our voices together and sing loudly."
"I am pleased to say we have the full support of Greater Manchester police and the government and are assured the safety of all those attending is the highest priority," he continued. "All artists involved have been unwavering in their support this morning and are determined to carry on with the show. We ask the strong city of Manchester and the world to join us in making the statement that hatred and fear will never win. Today we stand together. Thank you."
Read: Ariana Grande Trolled By Pro-Trump Alt-Right After Concert Bombing That Left 22 Dead
In a tweet Saturday, Grande acknowledged the attacks in London ahead of her highly anticipated performance. The 23-year-old pop star wrote, "Praying for London." The tweet had been "liked" more than 315,000 times and retweeted another 105,000 times by Sunday afternoon.
Manchester police confirmed that additional security would be in place to ensure the safety of Sunday's concert-goers, some of whom were present at the original May 22 attack. Greater Manchester Police Assistant Chief Constable Garry Shewan said in a statement Sunday, "There are two large-scale events taking place in Greater Manchester today and we would like to assure people that these will still take place, but with additional security in place to ensure the safety of everyone."
At least seven people are dead and dozens more injured after attacks at London Bridge and Borough Market, the Guardian reported Sunday. Police were alerted after a van plowed into pedestrians Saturday evening at London Bridge. The assailants reportedly then drove the van to nearby Borough Market where three individuals exited the vehicle and began stabbing patrons of pubs and restaurants in the area. Within 8 minutes of being alerted of the crimes, police arrived on the scene and fatally shot the three individuals responsible for the attacks.
© Copyright IBTimes 2023. All rights reserved.