Arizona Mom Slams Delta For Not Providing Gender 'X' Ticket For Her Nonbinary Child
KEY POINTS
Dawn Henry's child has an "X" marker on their birth certificate and driver's license
Henry accused the company of discrimination against nonbinary people
Delta announced in 2019 that it would update its ticketing tools to be more inclusive
An Arizona mother has slammed Delta Air Lines for not providing an option to buy a gender "X" ticket on its website.
Dawn Henry, 52, criticized the airline in a series of tweets last week after she could not buy an air ticket to surprise her 21-year-old nonbinary child. The airline only provided male and female options on its booking site, NBC News reported.
Henry said her child, who identifies neither as exclusively male nor female, has an "X" gender marker on their birth certificate and the Washington state driver's license.
She alleged the airline is "discriminating against #nonbinary individuals and not allowing them to fly despite legal ID issued by states that allow X on birth certificates and state-issued IDs," New York Post reported citing one of her tweets.
Travelers should use the name, gender and birthdate indicated on a government-issued ID for booking air tickets, according to Transportation Security Administration guidelines.
Henry could not find the nonbinary option in the drop-down menu while booking tickets and she called up a representative from Delta Air Lines. The representative reportedly told her it didn't matter what the ID said and advised her to use the gender marked on the birth certificate.
Henry then explained that the child's birth certificate also says gender "X." A Delta supervisor in Atlanta who reportedly came on the line told her their system only uses male/female options and that she can only use one of those.
"But as it stands, at least with Delta, #nonbinary people are not allowed to fly. The supervisor said that's not true. But when a policy makes it impossible to buy a ticket that will comport with TSA guidelines, the result is the same. And that's discrimination," Henry tweeted.
Delta and other major U.S. carriers had announced in 2019 that they would update their ticketing tools to be inclusive of nonbinary travelers.
When asked why the nonbinary option was not available despite the company promising it three years back, a Delta spokesperson said the process involved multiple departments and was not an easy fix.
"Delta Air Lines is a proud, long-time supporter of the LGBTQ+ community and we understand that being seen and acknowledged is part of having an equitable travel experience," the company spokesperson said in a statement to NBC.
"While we quickly shifted focus due to COVID in early 2020 to helping customers navigate the rapidly changing environment and government regulations, we are back on track to be able to offer a non-binary gender option in our booking systems in 2022," the statement said.
Henry said she will continue to fight for changes across the airline industry.
"I am committed to fixing this, not just for my child, but for everyone who holds legal ID with an X gender marker," she added.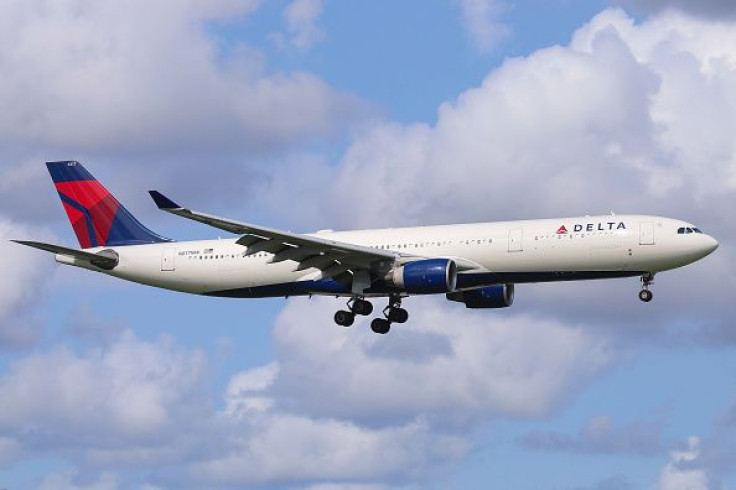 © Copyright IBTimes 2023. All rights reserved.