ARM vs X86: Could Intel Offer a Cheaper, More Powerful Smartphone Processor?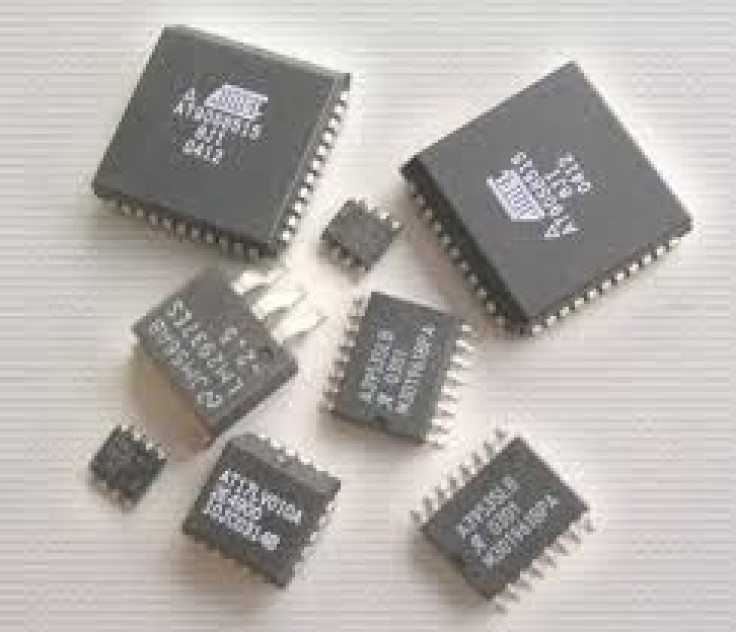 Smartphones are increasingly becoming quite common, particularly with several wireless carriers making feature-rich devices affordable through contracts. The key aspect of a smartphone, apart from its operating system, is its processor... something which determines the speed of the device and acts as its brain.
As of today, hardware firm ARM has a dominant share of the market. Its technology forms the basis of several smartphone chips. Meanwhile, U.S.-based chip giants, Intel, are trying to make inroads into the mobile computing race, through its x86 technology and are expected to reap benefits in the coming days.
A Wall Street analyst has indicated Intel is extending its manufacturing lead over ARM, which is enabling Intel Corp. (NASDAQ: INTC) to offer a more powerful mobile processor at competitive power usage levels, compared to ARM-based Central Processing Units (CPUs).
When we compare the dates (est.) that INTC and TSMC (ARM-CPU foundry) reached 10 percent of unit shipments for a given manufacturing process node, we found that INTC's lead has doubled to 30 months, between the 90nm and 32nm manufacturing process node, Jefferies analyst Mark Lipacis wrote in a note to clients.
Lipacis expects the gap to expand further in 22nm with Ivy Bridge launch. The analyst said Intel's success in leading edge manufacturing was manifesting itself in its lower power capabilities. Intel has improved its standby power consumption by 2 orders of magnitude from Menlow's 1400mW to Moorestown's 21mW.
We believe that compared to other ARM-based processors used in popular smartphones, Intel is competitive on standby power, said Lipacis.
When comparing public benchmarks of power consumption versus CPU relative performance for Intel and ARM-based processors, Intel appears to be leveraging its manufacturing leadership to drive lower power at same CPU performance.
On the other hand, ARM-based processors are increasing cores to improve CPU performance at the same power dissipation. As a result, ARM-based CPU performance improvement appears to be coming at the expense of increasing die size, which leads to higher manufacturing costs.
We think Intel x86-based MPUs targeted at smartphone and tablet applications will be competitive with respect to die size, said Lipacis.
Intel's next gen mobile CPU, Medfield, has yet to launch but its die size is worth watching to determine cost competitiveness. Using web browsing benchmark data from Anandtech, Intel and Linley, the analyst said that with Medfield, Intel may offer a more powerful CPU at competitive power usage levels, as compared to ARM-based competitors.
However, having a superior CPU is not a sufficient enough advantage to be successful in mobile hardware. Intel will have to win OEMs who can build mobile systems that end-users want to use. The leading OEMs - Apple, Inc. (NASDAQ:AAPL) and Samsung -- have their own silicon capabilities, the use of which accretes to their own margins and they could view Intel as a threat.
However, the analyst expressed optimism over the prospects of Intel in mobile computing space and said he wouldn't be surprised to hear of an OEM smartphone design win for INTC in the first half of 2012.
While our cycle framework tells us it is too early to Buy INTC, this analysis makes us more constructive on INTC's long term potential in mobile applications, added Lipacis who has a hold rating on Intel stock.
© Copyright IBTimes 2023. All rights reserved.