'Armageddon Time': Anne Hathaway, Anthony Hopkins, Jeremy Strong Shine In New Trailer [Watch]
Focus Features has released a trailer of James Gray's "Armageddon Time." It shows the star-studded cast telling a deeply personal story centered around an American family.
The semi-autobiographical drama is inspired by Gray's childhood in Queens, New York, in the 1980s.
Without giving away a lot, the "Armageddon Time" trailer introduces Anne Hathaway and Jeremy Strong as Irving and Esther Graff, who are parents to two boys.
It unveils the blossoming friendship between one of their sons, Paul Graff (played by Banks Repeta) and his Black classmate Johnny Crocker (portrayed by Jaylin Webb).
Paul and Crocker get into some kind of trouble in school. Later, Esther is seen scolding her son and telling him not to "associate with him again."
The boy looks confused and asks her mother what she meant. She replies, "I think you know what I mean."
Paul is then enrolled in another school, named Kew-Forest School.
The trailer also shows Paul's bond with his grandfather (played by Anthony Hopkins). His grandfather wants Paul to stand up for his friend who is getting bullied. One of the scenes shows Crocker getting arrested.
"Armageddon Time," which is written and directed by Gray, first premiered at this year's Cannes Film Festival.
In an interview with Deadline, Hathaway talked about Gray and how she trusted his vision for "Armageddon Time." She revealed she was ready to strip off "all the glamour, and getting to play this woman who was, frankly, overworked and exhausted, and stressed out."
Talking about Gray, she said he is not "a kid-glove director."
"Sometimes you're the best actor in the world and sometimes your notes are a little bit rougher than that. He's honest and if a take is not up to snuff, he will, in his own inimitable way, let you know," "The Intern" actress added.
The movie is co-produced by Anthony Katagas, Marc Butan and Rodrigo Teixeira. Alan Terpins, Marco Tulio Kehdi, Francisco Civita, Beto Gauss, Gustavo Debs and Lourenco Sant'Anna have served as its executive producers.
"Armageddon Time" will screen in select theaters on Oct. 28. It will have a nationwide release on Nov. 11.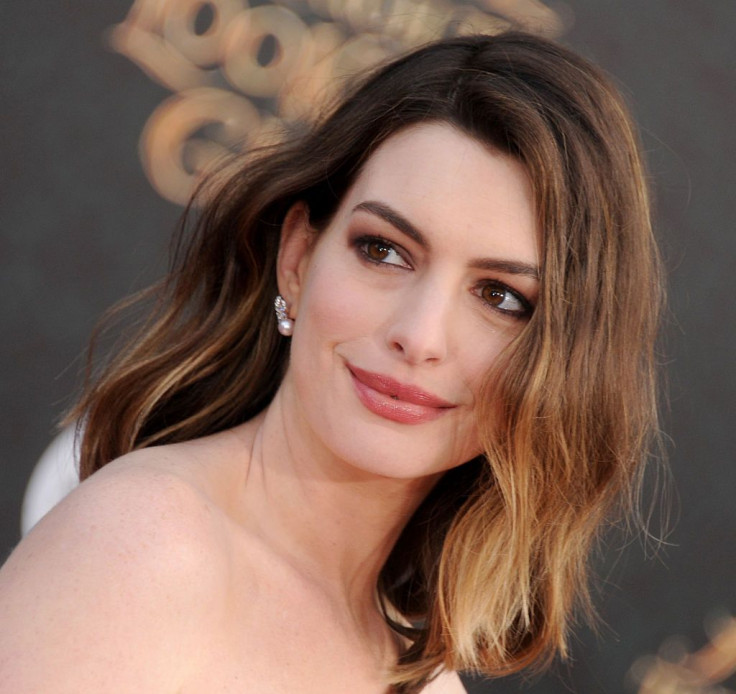 © Copyright IBTimes 2023. All rights reserved.