Armie Hammer's Alleged Victims Reveal Disturbing Messages, Voice Memos In New Docuseries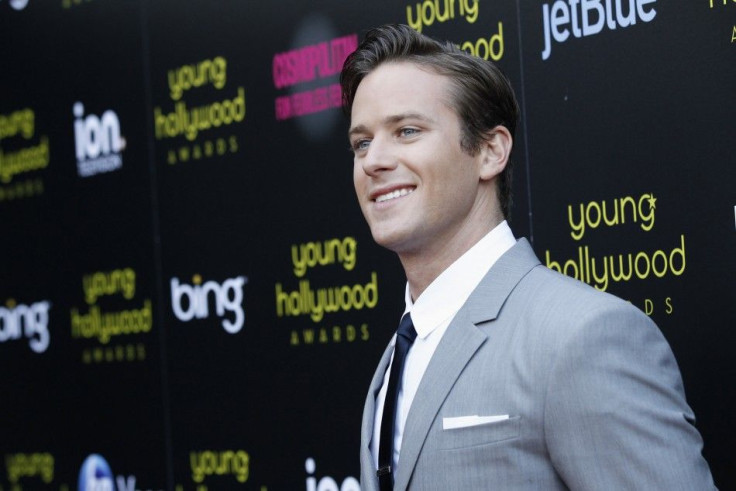 KEY POINTS
Discovery+ dropped the first trailer for "House of Hammer," its three-part docuseries on Armie Hammer and his family
The trailer featured two alleged victims of Hammer sharing graphic and shocking texts and recordings they allegedly received from the actor
The messages and voice memos detailed Hammer's alleged cannibalistic fantasies and sexual fetishes, which his accusers said were abusive
Armie Hammer, who made headlines last year for allegations of assault, emotional abuse and cannibalism against him, is the focus of a new three-part Discovery+ docuseries.
"House of Hammer" investigates the accusations against Hammer — which he has repeatedly denied through lawyers — as well as delves into the Hammer family's "sinister secrets that money and power couldn't hide forever."
"You don't just wake up and become this dark controller, abuser," a commentator said in a trailer released by Discovery Wednesday. "This behavior is deep-rooted."
The trailer included two of Hammer's alleged victims, ex-girlfriend Courtney Vucekovich and artist Julia Morrison, giving on-camera interviews and sharing screenshots of messages and audio of voice memos they claim to have received from the actor. They detailed Hammer's alleged cannibalistic fantasies and sexual fetishes, which his accusers said were abusive.
The women claimed that "all was perfect" at the start of their relationships with Hammer but then he started "pushing [their] boundaries a little at a time."
"I have a fantasy about having someone prove their love and devotion and tying them up in a public place at night and making their body free use," one alleged message from Hammer read, according to the trailer.
A voice memo allegedly sent by the "Rebecca" star was also played in the trailer. "My bet was going to involve showing up at your place and completely tying you up and incapacitating you and being able to do whatever I wanted to every single hole in your body until I was done with you," Hammer allegedly said.
Other disturbing texts the women allegedly received from Hammer included, "I am 100% a cannibal. I want to eat you," and "I decide when you eat, when you sleep. When you f--k."
The trailer also showed an alleged handwritten note from Hammer that read, "I am going to bite the f--k out of you."
The docuseries was produced in tandem with Casey Hammer, who is the actor's aunt and granddaughter of Armand Hammer, the businessman who made the family fortune in the oil business, Variety reported.
"I'm about to reveal the dark, twisted secrets of the Hammer family," Casey said in the trailer.
In a statement obtained by the New York Post, Jason Sarlanis, Discovery's president of crime and investigative content for linear and streaming, said the accusations of "rape and abuse" were "just the tip of the iceberg."
"This documentary provides an important platform for the incredibly courageous women who came forward to share their stories, and we hope their courage inspires others to continue meaningful conversations around abuse in our society," he said.
Last year, Hammer made headlines after texts and direct messages he allegedly sent to several women leaked online, detailing graphic messages about his desire to drink blood, descriptions of scenes of sexual control and his alleged cannibalism.
A woman identified only as Effie later came forward and accused Hammer of rape in March 2021, prompting the Los Angeles Police Department to conduct an investigation.
Hammer denied all allegations. However, the accusations led to him being fired from several projects and being dropped by his agency WME.
"House of Hammer" premieres on Discovery+ on Sept. 2.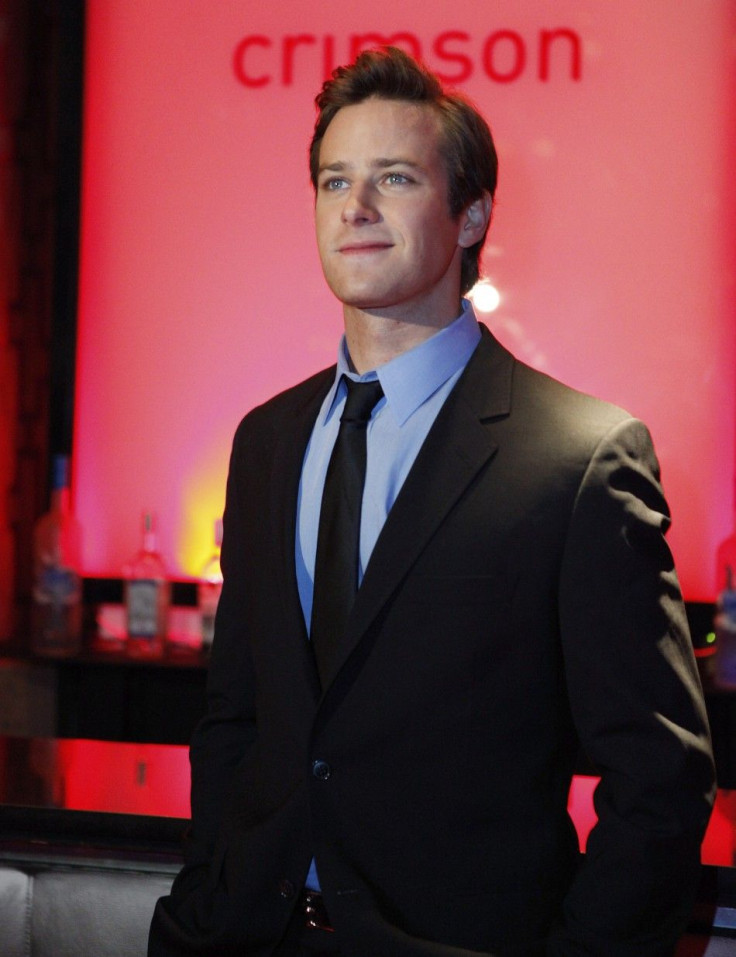 © Copyright IBTimes 2023. All rights reserved.
FOLLOW MORE IBT NEWS ON THE BELOW CHANNELS