Arnold Schwarzenegger Endorses John Kasich For President On Snapchat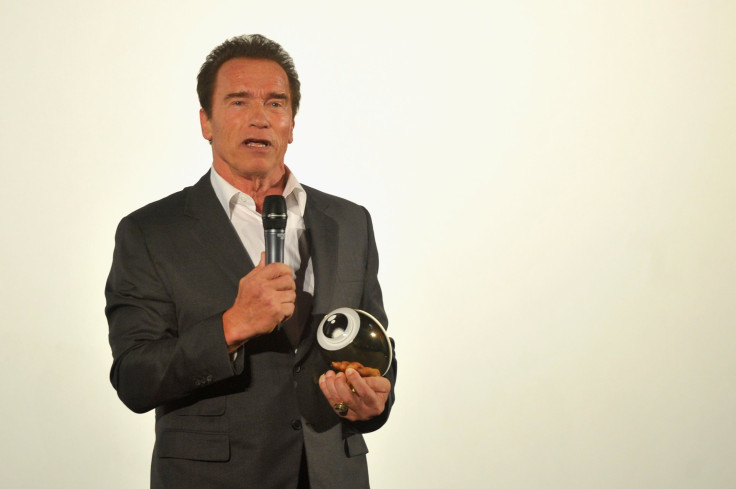 If Ohio Gov. John Kasich wants to keep his dwindling hopes of winning the Republican nomination for president alive, he will have to win the upcoming primaries in Ohio and Michigan. The candidate brought in the Terminator for some backup Sunday.
Action star and former California Gov. Arnold Schwarzenegger endorsed Kasich for president on social media app Snapchat. The endorsement marks the first high-profile presidential endorsement to be announced on the platform.
"I want John Kasich to be the next nominee of the Republicans and also to be the next president of the United States," Schwarzenegger said, recordinging himself with his own cell phone camera for the video. "Here he is," Schwarzenegger continued, turning the camera to the candidate.
"Thanks, Arnold. Love you, man," Kasich responded.
Watch Schwarzenegger endorse Kasich on Snapchat in the video below:
The endorsement comes at a key time for Kasich as the all-important Ohio primary draws near on March 15. Kasich is currently lagging behind businessman Donald Trump, Texas Sen. Ted Cruz and Florida Sen. Marco Rubio in the delegate count. If Kasich were to lose his home state of Ohio, a winner-take-all state, it would be a devastating blow to his campaign.
Schwarzenegger was in Ohio Sunday to campaign with Kasich.
Neighboring state Michigan, which votes Tuesday, is another key primary for Kasich. The latest polls were divided over Kasich's standing in the state.
"From everything I understand, I've got a significant rise in the polls here and it looks like we are going to have a pretty good night [in Michigan]," Kasich told supporters Saturday.
As it stands, Donald Trump leads all GOP candidates with 382 delegates. Cruz is in second with 300, followed by Rubio with 128 delegates and Kasich with 35 . Trump scored wins in Louisiana and Kentucky Saturday, while Cruz won Kansas and Maine. Kasich has yet to win a primary.
© Copyright IBTimes 2023. All rights reserved.