Arnold Schwarzenegger Says Donald Trump Is 'A Failed Leader' And 'Worst President Ever'
KEY POINTS
Arnold Schwarzenegger likened the Capitol riot to Kristallnacht or "The Night of Broken Glass"
The politician accused Trump of overturning the results of a fair election and misleading the people
Schwarzenegger also reminded the people of the true meaning of patriotism following the riot
Arnold Schwarzenegger slammed President Donald Trump as he denounced the riot at the Capitol on Jan. 6 that led to five deaths and dozens of arrests.
On Sunday, the 74-year-old politician shared a video on Twitter addressing the attack at the Capitol last week. In his message for his fellow Americans, Schwarzenegger likened the Capitol riot to Kristallnacht or "The Night of Broken Glass" in 1938 when the Nazis began to ascend into power that led to the deaths of six million Jews. "The Terminator" star then went on and criticized Trump's leadership.
"President Trump sought to overturn the results of an election and of a fair election," he said. "He sought a coup by misleading people with lies. My father and our neighbors were misled also with lies, and I know where such lies lead. President Trump is a failed leader. He will go down in history as the worst president ever. The good thing is he will soon be as irrelevant as an old Tweet."
He also called for accountability from the people involved in the riot while reminding everyone about "patriotism." It can be remembered that Trump called those who voted him, including the protesters, "American Patriots."
"I will remind them of what Teddy Roosevelt said, 'Patriotism means to stand by the country. It does not mean to stand by the president,'" Schwarzenegger added.
"We need to look past ourselves, our parties, and disagreements and put our democracy first. And we need to heal, together, from the drama of what's just happened. We need to heal, not just as Republicans or Democrats, but as Americans."
He also expressed his support to President-elect Joe Biden and wished him success in his leadership while warning those who wished to overturn the United States Constitution that they will never win. Schwarzenegger is not the first celebrity to call Trump the "worst president." "Vampire Diaries" star Paul Wesley also described the POTUS in the same way following the violent protest at the Capitol.
"Donald Trump will be remembered as the worst president in the history of the United States," he tweeted.
Meanwhile, Twitter decided to permanently suspend Trump's personal account on the platform "due to the risk of further incitement of violence." Twitter also condemned Trump's tweet calling those who voted for him "American Patriots" because it displayed some type of support to those who stormed the Capitol.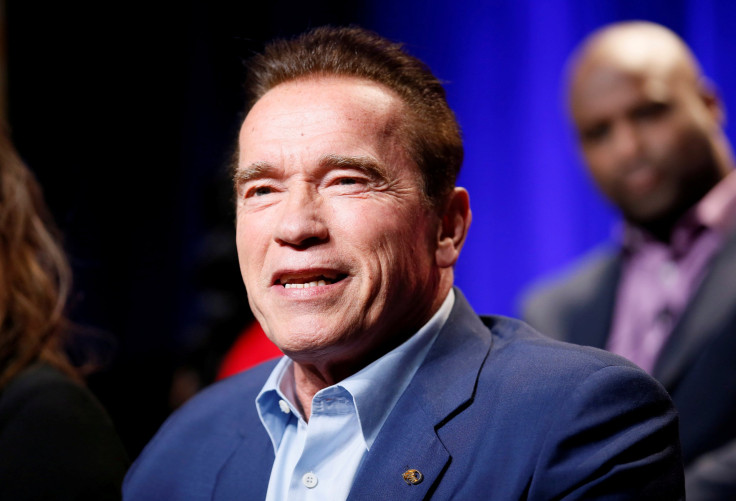 © Copyright IBTimes 2023. All rights reserved.