Donald Trump Tweets From POTUS Account After Twitter's Suspension, Claims He Was Being 'Silenced'
KEY POINTS
Donald Trump sent out three tweets using the @POTUS account after Twitter suspended him permanently Friday
Twitter deleted Trump's tweets, saying attempting to evade a suspension using another account was against its policy
Trump allegedly claimed he was being silenced following Twitter's ban
Donald Trump tried tweeting using the official @POTUS account after his personal account was permanently banned by Twitter, but his new tweets were immediately deleted by the social media company.
Just hours after Twitter permanently suspended his @realDonaldTrump account, Trump sent out three tweets Friday from the @POTUS account, a government handle reserved for the sitting president. In the posts, which were quickly taken down by Twitter, he claimed he was being "silenced" as he lashed out at the social media platform, Democrats, the "radical left" and Section 230, a law that gives companies the right to police content on their websites as they see fit.
"As we've said, using another account to try to evade a suspension is against our rules," a Twitter spokesperson told People. "We have taken steps to enforce this with regard to recent Tweets from the @POTUS account. For government accounts, such as @POTUS and @WhiteHouse, we will not suspend those accounts permanently but will take action to limit their use."
The @TeamTrump account shared the same statement, but Twitter also removed the tweets and suspended the account.
Twitter decided to ban Trump's verified account Friday, citing "the risk of further incitement of violence." In a company blog post, Twitter said two tweets Trump sent out Friday before the ban violated its glorification of violence policy.
According to the social media platform, the tweets, in which Trump declared that he would not attend President-elect Joe Biden's upcoming inauguration, could be "received by a number of his supporters as further confirmation that the election was not legitimate and is seen as him disavowing his previous claim made via two Tweets ... by his Deputy Chief of Staff, Dan Scavino, that there would be an 'orderly transition' on January 20th."
Twitter also condemned Trump's tweet where he called those who voted for him "American Patriots." The platform deemed it as support for those who stormed the Capitol Wednesday.
The tech company feared that Trump could incite more violence using its platform. For instance, his tweet about not attending Biden's inauguration could "serve as encouragement to those potentially considering violent acts that the Inauguration would be a 'safe' target, as he will not be attending," Twitter added.
Meanwhile, the internet celebrated Twitter's move to ban Trump's personal account. Some reacted with hilarious memes, while others are observing Melania Trump's account for signs of her husband possibly using it.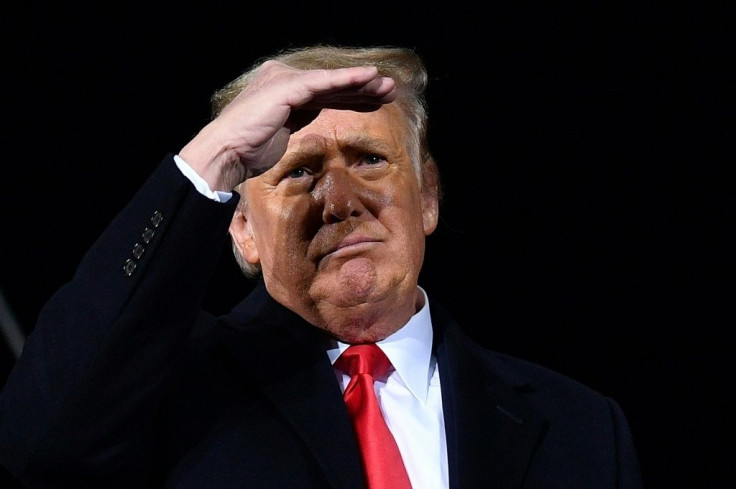 © Copyright IBTimes 2023. All rights reserved.