Ashley Benson Reportedly Dating James Franco Less Than A Week After Buying A New Home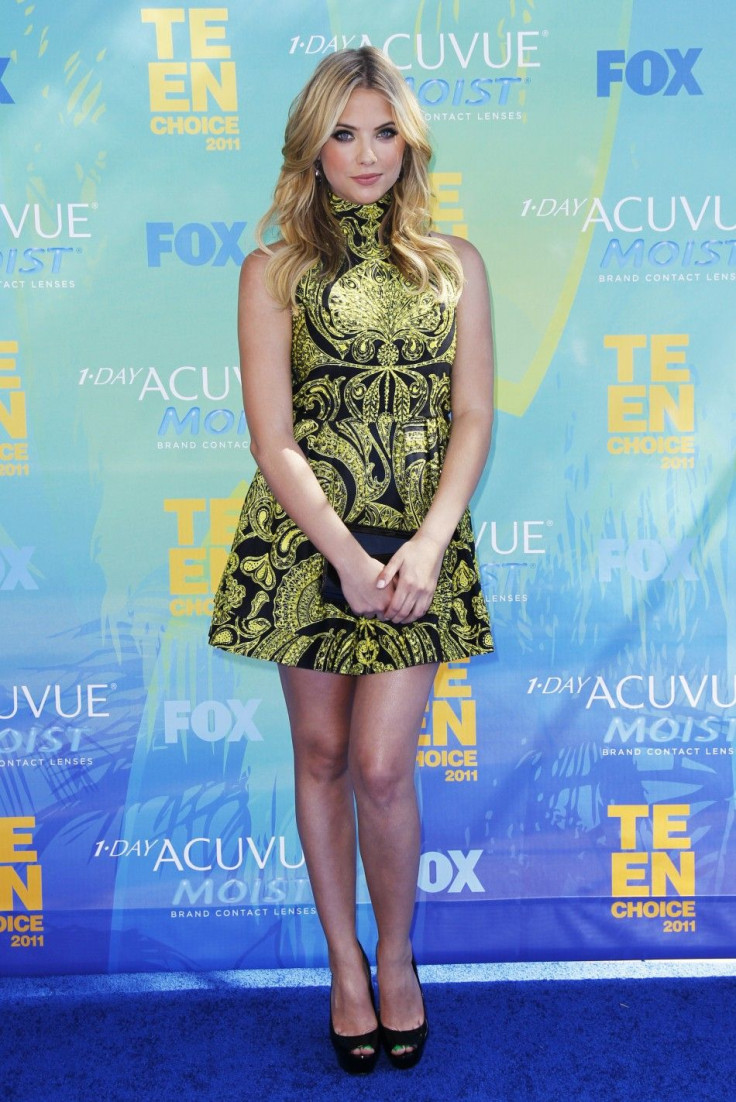 Less than a week after Ashley Benson bought a new home in the Hollywood Hills, the "Pretty Little Liars" star is at the center of the rumor mill after being spotted with actor James Franco.
The New York Post reports that Benson and Franco were seen together walking around New York City's Washington Square Park early in October. The pair was then spotted a few weeks later holding hands at a Los Angeles hayride with a Halloween theme.
"They have been seeing each other for a little over a month, but things are going well," Page Six quoted an anonymous source as saying.
This news comes after the Los Angeles Times reported Ashley Benson bought a French Normandy-style house for $2.2 million. The residence has a story of its own, as Kylie Minogue and Dave Stewart of the Eurythmics are among previously owners.
The Hollywood Hills home, which was built in 1938, has a fireplace in the living room, a kitchen with marble counters and 3.5 bathrooms. Benson, who is 22, also has a new pool and a spa in her home.
The actress plays Hanna Marin on the hit ABC Family show, "Pretty Little Liars," which is loosely based on the popular novels of the same name by Sara Shepard. Benson has also appeared in films like "13 Going On 30," "Christmas Cupid," "Bring It On: In It To Win It," and the upcoming "Spring Breakers."
By all accounts her resume is less impressive than her new boyfriend's as Franco has starred in critically praised movies like "127 Hours" and the stoner-comedy "Pineapple Express." Despite a maligned performance as Oscars host last year, Franco has earned commercial success through his appearance in the "Spider Man" franchise and recently began contributing as a columnist to the Huffington Post.
© Copyright IBTimes 2023. All rights reserved.