Ashley Tisdale On Post-Baby Body: 'I Still Don't Feel Comfortable'
KEY POINTS
Ashley Tisdale has opened up about her weight loss journey after giving birth
The singer-actress said it's been difficult for her to lose the extra pounds after her pregnancy
Tisdale encouraged other new moms to stop comparing their bodies to each other
Ashley Tisdale is quite happy with motherhood, but she's also struggling to regain her pre-baby body.
Over the weekend, the "High School Musical" star took to Instagram to share with her fans her happiness when taking care of her newborn daughter, Jupiter Iris. She uploaded a photo of her blissfully cradling her baby, whom she called the "light of my life" in the caption.
Two days prior, she discussed her post-pregnancy body on the same platform and on her website, Frenshe. The 34-year-old singer-actress uploaded a snap of her denim shorts on Instagram and wrote, "Post-pregnancy body means not fitting into your old jeans, and that's ok."
Tisdale went into detail what she meant by this in a post on her website. The "Merry Happy Whatever" actress discussed her personal experience with the difficulties of losing weight after giving birth.
"[I'm] hiking, pilates, riding on my Peloton, and yet, I still don't feel comfortable in my body. Yes, I started to fit into some jeans again, but not the size I was wearing before," she wrote.
Tisdale also acknowledged the things many other new moms have said about baby weight and said she agrees with them.
"Everyone keeps saying that it takes time — it takes time growing the baby and it takes time losing the baby weight. And you know what? That's the truth," she noted.
The "He Said She Said" songstress concluded her post by sharing her realization that new moms shouldn't compare their bodies to each other because each one has her own post-pregnancy journey.
Tisdale has been very honest about her issues with her body throughout her pregnancy as she has been documenting her journey on her social media accounts and her website, according to Us Weekly.

Days before she gave birth to her daughter with husband Christopher French, she admitted in a post that she was not feeling that pregnancy "glow" that other moms experienced.
"I have to be honest, I haven't gotten the whole warm and fuzzy feeling about my pregnant body being beautiful. ... [S]eeing my body look so different is still a little startling to me. It's like I don't fully recognize myself and almost like an out-of-body experience," Tisdale wrote on her website.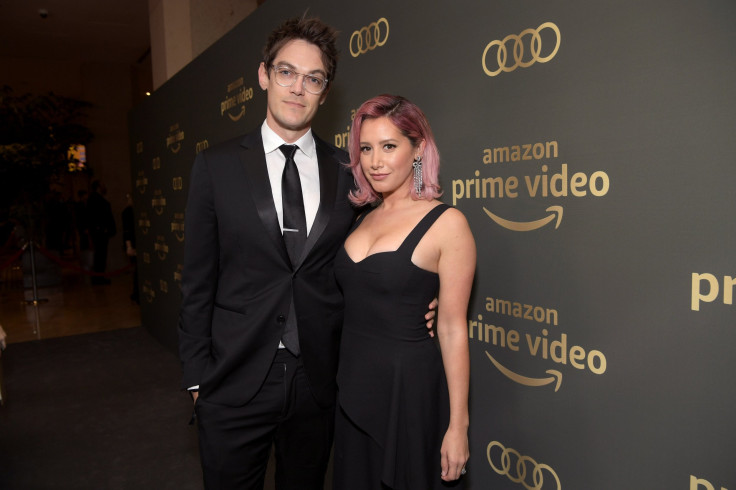 © Copyright IBTimes 2023. All rights reserved.