Ashley Tisdale Gives Birth: Here's The Meaning Behind The Baby's Name
Actress Ashley Tisdale and her husband Christopher French are officially parents. On Tuesday, the "Masked Dancer" judge gave birth to a baby girl named Jupiter Iris French. Here's a look into the meaning behind the name.
The couple, who wed in 2014, shared the news that Tisdale was pregnant in September via Instagram, which is the same way they revealed that Jupiter Iris officially entered the world.
The gender-neutral name, Jupiter, has a Latin origin that means "Father Zeus" or "supreme god" in Roman mythology, according to Baby Names and Behind the Name.
"He presides over the heavens and light, and is responsible for the protection and laws of the Roman state. Also the fifth planet from the sun," Baby Names states.
As for her middle name, Iris, it has a Greek origin that means "rainbow," according to Nameberry. It's also said that Iris is considered a symbol of both majesty and power as well.
When announcing the gender of the baby at her reveal in October, Tisdale shared on Instagram how happy she was despite a difficult year.
"This year has obviously been hard. For so many. Ups and downs, and an emotional roller coaster," she wrote about her gender reveal. "I think this day was by far my favorite day EVER! I cried I was so happy. Ps for all you people going above and beyond for gender reveal parties. A cake with the color inside is JUST as rewarding as fireworks but SAFER! #SheSoFrench."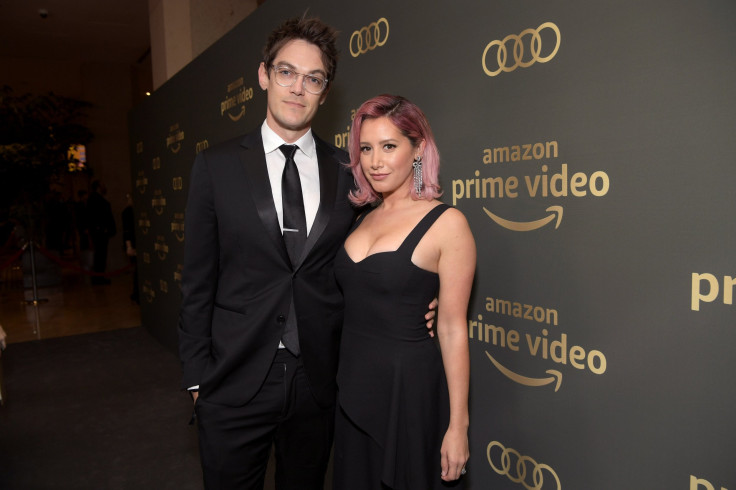 © Copyright IBTimes 2023. All rights reserved.