Ashton Kutcher On Playing Steve Jobs: 'The Role Terrified Me' [FULL TEXT]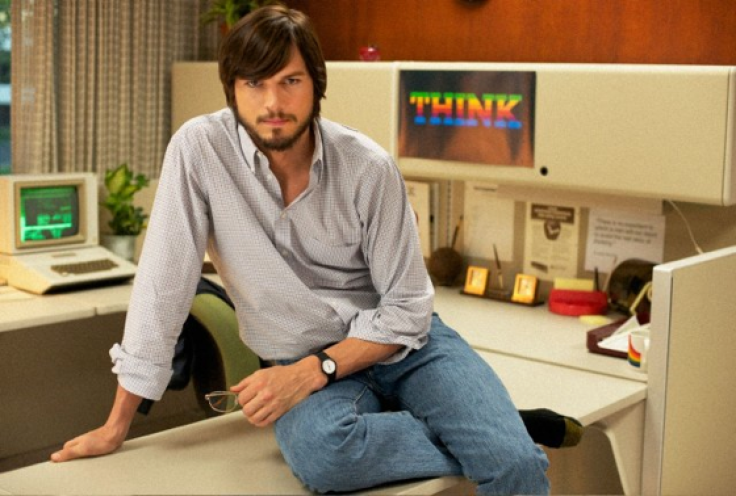 I thought it was another April Fool's Day joke when Variety reported on April 1 that Ashton Kutcher would play Steve Jobs in a biopic about the late Apple co-founder. Despite his angular resemblance to the computer icon, Kutcher seemed like too much of a risk for the role, having mostly accepted simple and comedic roles in movies and TV shows throughout his brief acting career. Would the star of "Dude, Where's My Car" really be playing one of the most intense visionaries in the history of the world?
Kutcher will surely face criticism when "Jobs" hits theaters on Aug. 16, but ahead of its nationwide release, the 35-year-old former "Punk'd" star took to Q&A site Quora to answer the question, "Why did Ashton Kutcher choose to play Steve Jobs in the upcoming movie Jobs?" The following is the full text from Kutcher's response.
Kutcher: Choosing to take this role was very difficult. I greatly admire the work that Steve Jobs has done and have many friends and colleagues who knew and/or worked for Steve. So, when I read a screen play that was not entirely flattering to his character I had great reservations. But I chose to take on the role for a couple reasons.

1. I care. As I read the script I had a knot in my stomach. I imagined actors playing the role and not connecting to the love that went into some of the seemingly irrational decisions that Steve sometimes made. If this film becomes an enduring memory, of a man I admire, I wanted to ensure that it was portrayed by someone who cared about his legacy and took the time to represent him in a way that people who were close to Steve felt to be authentic.

2. The idea of playing the role terrified me. I've found that the greatest rewards I've received in my life have come from jumping at the opportunities to take on things that scare me. The chance to portray someone who not only lived but who is still very relevant and alive in the zeitgeist seemed to be a once-in-a-lifetime challenge.

3. It was a perfect convergence in my craft and my interests. I've spent the last 5 years working with early stage technology companies as an investor and advisor. Whenever you take on a role, it's like crash course in the subject matter of the film. So while researching the role I was able to spend countless hours studying tech design, product, and history. It also afforded me the opportunity to meet with several of Steve's peers who happen to be icons of the tech world.

4. I loved what the film stands for. I think with the state of the global economy inspiring young people to build things is vital. I wanted to remind entrepreneurs that Steve Jobs wasn't always "Steve Jobs", that he struggled, that he failed, and that he rigorously persevered to build something great to improve other people's lives.
"Jobs" was originally set to arrive in theaters on April 19, but the movie received an early screening in February at the 2013 Sundance Film Festival. The film, and Kutcher's performance as Jobs, received mixed reviews, with some calling him a "welcome surprise" while others lambasted him, with one critic saying "the poverty of [Kutcher's] skills as a serious actor is on full display [in 'Jobs']." Check out the trailer for "Jobs" below.
"Jobs" with Ashton Kutcher is just one of three movies about Steve Jobs either previously released or waiting to be released. In April, Funny or Die released a 90-minute long comedy film called "iSteve," which starred Justin Long from Apple's "Mac vs. PC" commercials as Steve Jobs. A third movie, which will be the official adaptation of the Walter Isaacson biography of Jobs, is being adapted by Aaron Sorkin and will be released later this year. That film will encompass three 30-minute scenes with Jobs backstage at three landmark Apple events, including the unveiling of the original Macintosh, his post-Apple company NeXT and the first iPod.
What do you think of Ashton Kutcher as Steve Jobs? Do you plan on seeing "Jobs" when it's released later this year? Let us know what you think of Kutcher and his response in the comments section below.
© Copyright IBTimes 2023. All rights reserved.