Ashton Kutcher Reacts To Mila Kunis Featuring On Time Magazine's 100 Most Influential List
Ashton Kutcher made a witty comment on his Twitter as he acknowledged Time magazine featuring his wife, actress Mila Kunis on this year's list of 100 most influential people.
The 44-year-old actor shared Time magazine's link Monday on Twitter and wrote, "Dear Time magazine, I already lose every argument I have with my wife. You just had to do this didn't you?"
Fans immediately took to the comments section to share their reactions.
One of the fans questioned jokingly if Kunis is going to frame this accomplishment and hung it in every corner of the house. Kutcher replied, "Just on my mirror."
"I've learned over 22 years of marriage that the wife is always right," a fan joked. "But we don't argue about much. It's more of a debate, but she must win those debates as well. I don't like sleeping on the couch."
Another fan praised the couple, "She's the best, so are you Ashton. Together you two are a strong influential couple and family. I'm proud to have been a part of your stand for Ukraine fundraiser. Keep it up Ashton and Mila. I'll follow and be a part of anything you two plan together."
Kunis and Kutcher started a GoFundMe page for the people of Ukraine amid the Russian invasion and managed to raise a whopping 35 million dollars.
Ukraine President Volodymyr Zelensky took to Twitter in March to thank the couple on a video call and shared a screenshot of their virtual meeting.
"@aplusk & Mila Kunis were among the first to respond to our grief," Zelensky captioned the screenshot. "They have already raised $35million & are sending it to @flexport & @Airbnb to help refugees. Grateful for their support. Impressed by their determination. They inspire the world."
The couple also thanked everyone via Instagram for helping them to raise millions within two weeks since they first initiated the GoFundMe page.
On the personal front, Kutcher and Kunis exchanged vows in 2015. The couple shares two kids - Wyatt Isabelle Kutcher, 7, and Dimitri Portwood Kutcher, 5. Kutcher was previously married to actress Demi Moore from 2005 to 2013.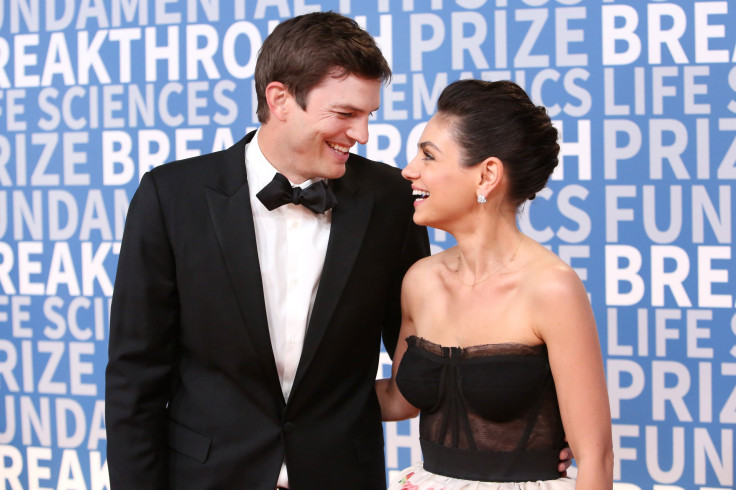 © Copyright IBTimes 2022. All rights reserved.
FOLLOW MORE IBT NEWS ON THE BELOW CHANNELS