Ukraine President Zelensky Calls Actors Mila Kunis, Ashton Kutcher After They Raise $35 Million
Ukraine-born actress Mila Kunis and her actor husband Ashton Kutcher started a GoFundMe for the people of Ukraine amid the Russian invasion. It has raised nearly $35 million dollars and prompted a phone call from Ukraine President Volodymyr Zelensky.
Zelensky called the couple on Sunday afternoon to share his thanks and gratitude for the couple's quick response to the plight of the Ukrainians. The fundraiser raised $20 million in less than a week. There have been over 70,000 donations.
"Today, I am a proud Ukrainian," Kunis wrote on the GoFundMe page. "This unjust attack on Ukraine and humanity at large is devastating and the Ukrainian people need our support. Our family is starting this fund to help provide immediate support and we will be matching up to $3 million dollars."
A few donations of note have been $5 million from Larry Ellison, the billionaire chairman of Oracle, and $2.5 million from Ron Conway, a Silicon Valley angel investor. Karlie Kloss and her husband Josh Kushner, the younger brother of Ivanka Trump's husband Jared Kushner, also donated $250,000.
The fundraiser's focus is providing for refugees and humanitarian aid efforts in the region. All donations go towards two organizations: Flexport, which provides "relief supplies to refugee sites in Poland, Romania, Hungary, Slovakia, and Moldova," and Airbnb, which has already pledged some free housing to Ukrainian refugees, though fundraising efforts are ongoing to provide more free housing.
"While this is far from a solve to the problem, our collective effort will provide a softer landing for so many people as they forge ahead into their future of uncertainty," read a GoFundMe update from March 17.
"This is just the beginning of a very long journey," Kunis said in a video shared on Kutcher's Instagram and the GoFundMe page after the couple passed their fundraising goal.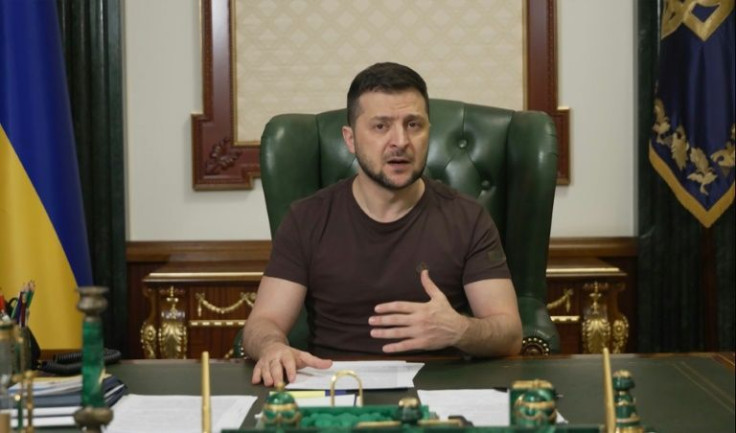 © Copyright IBTimes 2023. All rights reserved.