Asian Stocks Decline as US Durable Goods, UK Growth Data Disappoint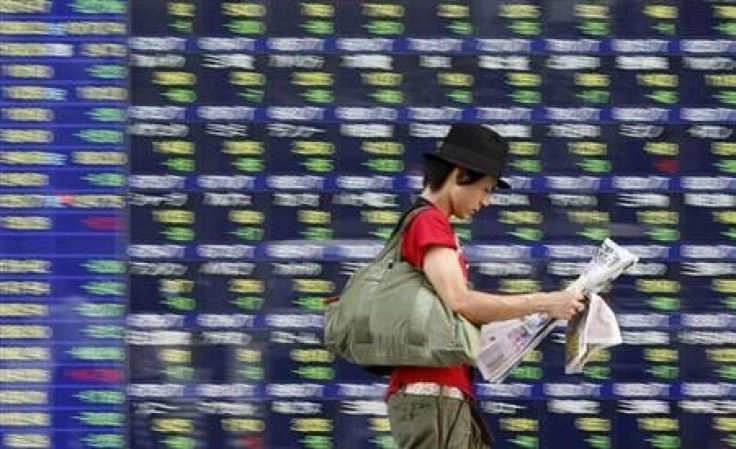 Asian stock markets ended lower for the second day on Thursday as weaker-than-expected US durable goods orders and an unexpected downward revision of Britain's economic growth weighed on the sentiment.
The latest data from the commerce department showed that new orders for US durables increased only modestly in February. Orders rose 2.2 percent against a consensus forecast of a solid 3 percent increase. The orders had dropped 3.6 percent in January.
Britain's economy shrank more in the last three months of 2011 than previously thought due to a service sector weakness. The economy contracted 0.3 percent, taking the annual rate of growth to 0.5 percent, while economists expected unrevised readings of -0.2 percent quarter-on-quarter and 0.7 percent year-on-year.
Japanese stock markets ended lower for the second day, led by declines from exporter companies' shares as the yen strengthened against all 16 major counterparts. The Japanese benchmark Nikkei fell 0.67 percent or 67.78 points to 10,114.79.
Mitsui & Co plunged 3.29 percent and Honda Motor fell 2.16 percent, while Toyota Motor Corp. declined 1.65 percent and Canon Inc declined more than 1 percent.
Chinese Shanghai Composite declined 1.43 percent to 2,252.16 and Hong Kong's Hang Seng fell 1.21 percent or 252.66 points to 20,632.76. Mining, metal and oil related companies' shares were hurt.
In Hong Kong, Jiangxi Copper declined 2.62 percent and Aluminum Corp. of China fell 1.33 percent. In Shanghai, Yunnan Tin Co slumped 6.47 percent and Yanzhou Coal Mining plunged 4.39 percent, while Jiangxi Copper declined 3.4 percent.
South Korean shares declined to a 3-week low Thursday, led by declines from shipbuilders and brokerages as foreign investors dumped futures.
The basis gap narrowed as offshore players dumped futures contracts, triggering selloffs in the spot market as well, said Hyundai Securities analyst Moon Joo-hyun, Reuters reported.
Benchmark Seoul Composite declined 0.85 percent or 17.33 points to 2,014.41. Samsung Heavy Industries plunged 4.98 percent and STX Offshore & Shipbuilding slumped 5.88 percent, while Daishin Securities slumped 10.38 percent and Hyundai Securities declined 5.02 percent.
© Copyright IBTimes 2023. All rights reserved.