'Assassin's Creed 2020' Massive Leak Details Co-op Mode And Release Date
KEY POINTS
"Assassin's Creed 2020" will be called "Assassin's Creed: Ragnarok," according to the latest leak
The game will reportedly release on Sept. 29, 2020
"Assassin's Creed 2020" will be unveiled at a PlayStation event next month, according to the leak
Ubisoft game development studio has not yet revealed the release date of "Assassin's Creed 2020." In fact, it has so far shared trickles of vague details about the next installment to the popular game series. A new report surfaced earlier, revealing a massive leak revealing the official name of the game, the release date, even up to the details of the Co-op mode.
The latest leak about "Assassin's Creed 2020" is very detailed, but like all others, it is as questionable as any. It is interesting, however, how it got fans talking once again about what the "Assassin's Creed 2020" might look like. The leak in question was posted on Reddit by a user who saw the leak posted on 4chan.
In other words, the leak has been through a lot of gaming leak channels. The fact that the alleged "Assassin's Creed 2020" leak is a comprehensive list of details about the upcoming game is questionable at best considering that overly detailed leaks in the past are not accurate at all. For starters, the leak claims that the "Assassin's Creed 2020" will arrive on Sept. 29, 2020.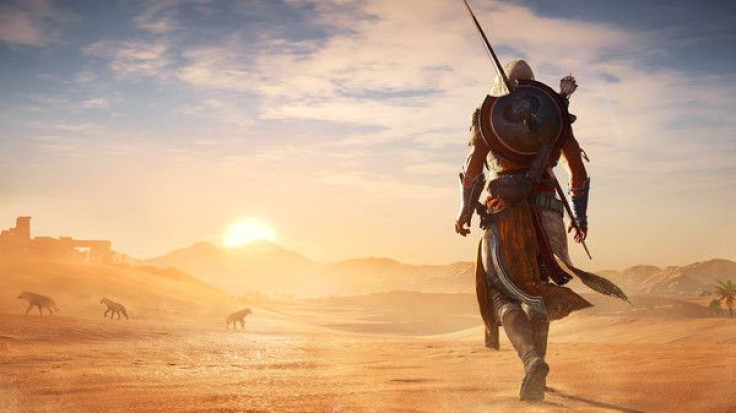 Interestingly, the leak also reveals that "Assassin's Creed 2020" will be available on Xbox One and PlayStation 4 but will also come on Xbox Series X and PlayStation 5. The release date falls on a Tuesday, which is usually the day games are released. Additionally, the leak states that the game will be officially unveiled next month at a PlayStation event.
"Assassin's Creed 2020" will feature a four-player coop where players can drop in and or just like "Ghost Recon Wildlands." Moreover, the leaker claims that the game will have heavy RPG mechanics, including classes. The hidden blade will reportedly come back, and various systems like parkour and stealth are improved in various ways.
The Reputation System is also reportedly introduced in "Assassin's Creed 2020." The upcoming game will be called "Assassin's Creed: Ragnarok," according to the leak. While these details are too interesting to ignore, fans should not get too excited about it. Since the leaker has a questionable source, it is still considered speculation.
Just like all other leaks, we suggest taking this leak about "Assassin's Creed 2020" with a pinch of salt.
© Copyright IBTimes 2023. All rights reserved.