Atari Announces The Speakerhat, A Cap With Built-In Speakers
Atari, the same company behind the Atari Computer System, has announced a new product called the Atari Speakerhat. The new device is exactly what the name describes: a baseball cap with built-in speakers.
"The Atari Speakerhat is a baseball-style cap with high-fidelity stereo speakers and microphone that can connect instantly to any Bluetooth-enabled device," the company said on its website. "Connect to any smartphone, tablet, personal computer to play any music or other media content, initiate or accept phone calls, receive voice commands, etc."
The speakers are embedded right in the underside of the cap's bill/visor. Atari partnered with the tech company Audiowear to create the Speakerhat, which will make its official debut this week at San Diego Comic-Con. VentureBeat's Dean Takahashi was actually able to try out the Atari Speakerhat last month during the Electronic Entertainment Expo in Los Angeles.
READ: Atari Details Upcoming Ataribox Console, Will Include Mix Of Vintage And Newer Games​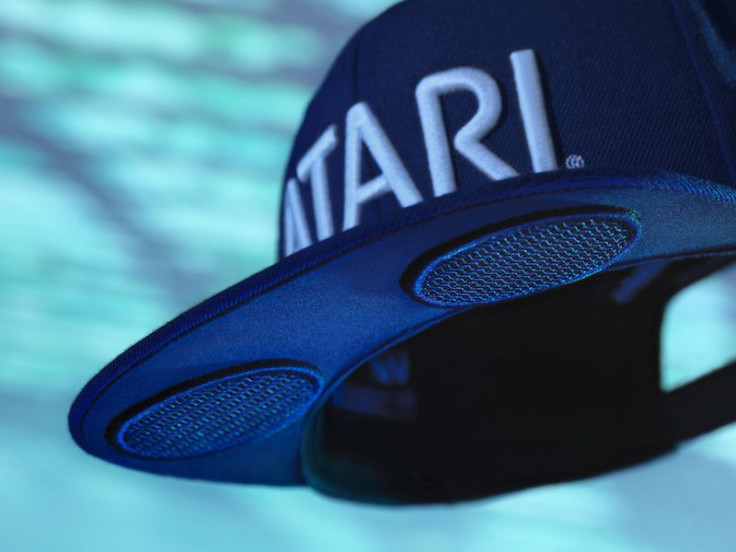 Since the speakers are pointing downwards towards the user's face, other people won't actually be able to hear the sounds at lower volumes. Also, Atari and Audiowear were able to incorporate some sort of technology to make the speakers sound as if the user was wearing a regular smartphone headset.
Atari says that it the Speakerhat is equipped with high-fidelity speakers and microphone, V4.1 CSR/Qualcomm cVc audio technology, a 5-band equalizer advanced audio distribution profile and an audio/video remote control profile. To put it simply, Atari put a lot of different audio technologies into this Speakerhat that it should be able to deliver the best sound possible on this kind of setup.
The Atari Speakerhat also comes with a Multiplayer Mode, which will allows multiple Speakerhats to synchronize and play a single audio stream. Atari hopes to sell the Speakerhats to a variety of different users, including gamers, fitness enthusiasts, early adopters and just regular Atari fans.
Atari CEO Fred Chesnais did say back at E3 that the Speakerhat is part of the company strategy to revive the Atari brand. This strategy of the company also includes the Ataribox, a game console that will play new and classic games.
The Atari Speakerhats aren't for sale yet, but fans are able to sign up and register to become a beta tester on its website. Atari will only be choosing 10 lucky fans to participate in the test, according to The Verge.
READ: NES Classic, Atari Box Could Bring Back Retro Gaming Consoles, But With New-Age Features​
Atari also announced that it's partnering with NECA, a company that makes collectibles, to make a limited edition version of the Speakerhat featuring the film "Blade Runner 2049." The limited edition version of the cap is scheduled to be released later this fall.
"Atari has transcended its seminal gaming origins to become a true pop-culture lifestyle brand, but disruption remains deeply rooted in our DNA," Atari Connect COO Michael Arzt said on the company's press release.
"With the recent reveal of our Ataribox project and now with Speakerhats, we envision a full range of connected personal devices that live at society's intersection of entertainment, technology and social connectivity that legendary film worlds like 'Blade Runner 2049' foretell. Our new products will speak to a whole new generation of Atari fans, while also honoring the decades of affection and devotion by our most loyal ones."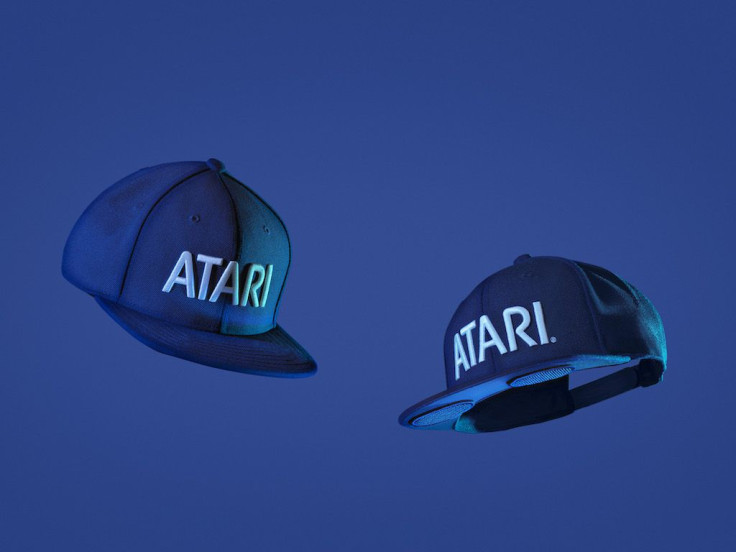 © Copyright IBTimes 2023. All rights reserved.
FOLLOW MORE IBT NEWS ON THE BELOW CHANNELS