Atlanta Girl Killed In Shooting, Mayor To Clear Wendy's Of Protesters
KEY POINTS
An 8-year-old girl was shot dead in a car near protest site on Sunday evening
Rayshard Brooks was shot dead by an Atlanta cop near Wendy's in June
Wendy's ruins have become a center for protests and criminal activity
Protesters occupying the ruins of an Atlanta Wendy's outlet where Rayshard Brooks was gunned down by a police officer in June may be forced to vacate the premise after an 8-year-old girl was shot dead in the vicinity Sunday night. City Mayor Keisha Lance Bottoms said she has stopped negotiating with the protesters.
Secoriea Turner was in a car with her mother and another person when unidentified men open fired on their vehicle as it maneuvered to avoid street obstacles placed by protesters outside Wendy's, Fox News reported. The car was struck many times and one bullet hit the young girl.
The girl died in a nearby hospital. The Atlanta Police Department (APD) said no suspects have been identified and that it is investigating the shooting. It also said there were a dozen shootings in Atlanta on Sunday, including the one that took Turner's life.
"Now we are demanding action for Secoriea Turner, and all other people who were shot in Atlanta last night," Bottoms said at a Sunday night news conference. "Enough is enough. If you want people to take us seriously and you don't want us to lose this movement, we can't lose each other."
Bottoms has been trying to get protestors to leave the Wendy's but to no avail. She then said the time for talk is over.
"At the point that an 8-year-old baby is killed, the discussions have ended," declared Bottoms. She said the city will no longer negotiate with protesters and will clear the area instead.
The Wendy's restaurant on University Avenue was burned down a day after Rayshard Brooks was shot dead by an APD officer on June 12. The ruins have since served as a staging area for groups protesting Brooks' death.
The place was later taken over by a group of armed men. APD said its officers expelled the group on June 24. Despite this, the ruins have become the epicenter of an ongoing wave of shootings and violent crime.
Two weeks ago, a 24-year-old woman was shot in the leg while she was protesting there. The next day, a 35-year-old man was shot in the leg during a drive-by outside the Wendy's. Reports said demonstrators were blocking access to the site at the time of the two shootings.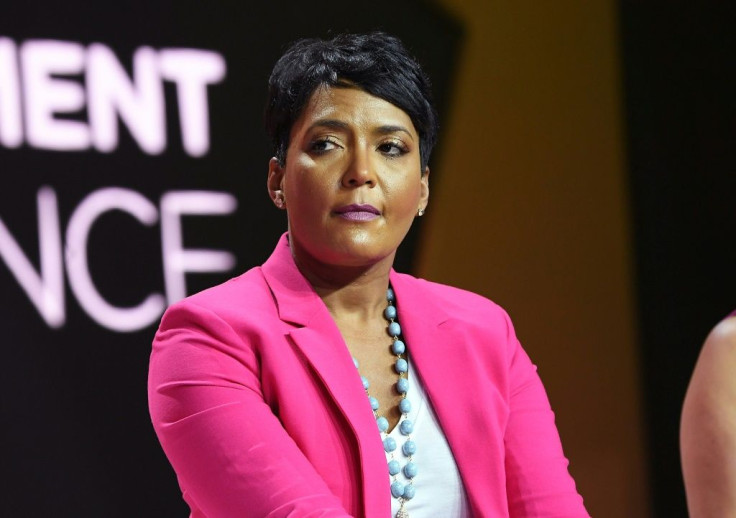 © Copyright IBTimes 2023. All rights reserved.