AT&T To Pay Out $105 Million In FTC Mobile Cramming Settlement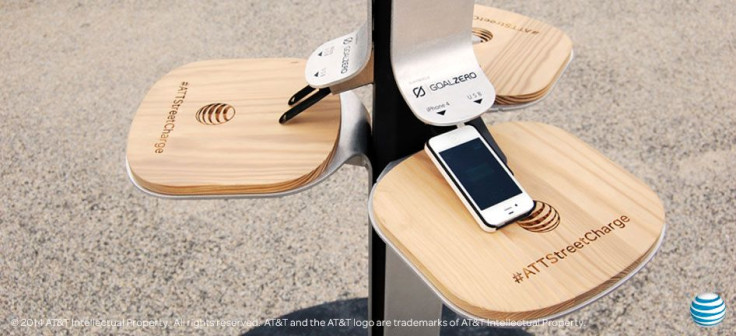 AT&T has agreed to pay $105 million in penalties and refunds in a settlement of the unauthorized billing of its subscribers. The Federal Trade Commission and the Federal Communications Commission announced the deal, which will largely be used to reimburse AT&T customers who may have been subject to "mobile cramming," on Wednesday.
The practice of mobile cramming involves carriers allowing third-party companies to deliver content such as horoscopes and celebrity gossip to mobile devices, for which customers are changed $9.99 per month as a "premium text message service." The FTC uncovered that AT&T profited from taking 35 percent of these unwanted charges, which totals in the tens of millions, while ignoring customers' complaints about them.
But AT&T isn't the only wireless carrier under the feds' microscope. The FTC filed a complaint against T-Mobile US Inc. in July for the same claim, which the network's CEO John Legere called unscrupulous when the parties failed to reach a settlement. AT&T and T-Mobile are among seven cases the FTC has been investigating since 2013, which include carriers and the companies that carry out the cramming schemes. In August, entrepreneurs Andrew Bachman and Lin Miao reached a settlement with the FTC to pay $1.2 million in a settlement. The two ran a cramming business disguised as a sweepstakes to win concert tickets. Mobile users would have to fill out a form giving information such as their name and phone number in order to receive their prize, and by submitting the form they were subscribed to a premium text message service, which could be inconspicuously added to their mobile service bills.
Up to 40 percent of AT&T customers complained about authorized charges, with AT&T receiving more than 1.3 million calls to customer service hotline with complaints in 2011, according to the FTC. In addition, AT&T amended its refund policy to decrease the amount of claims customers could make from three months to two months in efforts to lower the refunds it was required to give. AT&T then attempted to hide the unauthorized charges on customers' bill as "AT&T Monthly Subscriptions," which led them to believe the charges were a part of the services offered with their contracts.
As part of the settlement, AT&T will have to pay the FTC $80 million, which will be used to refund customers; $20 million to go to individual states; and $5 million to go to the FCC. AT&T is also required to notify customers of the settlement and refund program. Moving forward, AT&T will have to obtain consent before placing any third-party charges on a consumer's mobile phone bill. Third-party charges must be clearly included on bills and customers must have the option to opt out or block any third-party services to which they do not want to subscribe.
AT&T customers who would like more information on the settlement and whether they are eligible for a refund can submit a refund claim at www.ftc.gov/att or contact the settlement administrator at 1-877-819-9692.
© Copyright IBTimes 2023. All rights reserved.