Aubrey O'Day Addresses Rumored Affair With Donald Trump Jr, Claims They Had Sex In A Gay Club Bathroom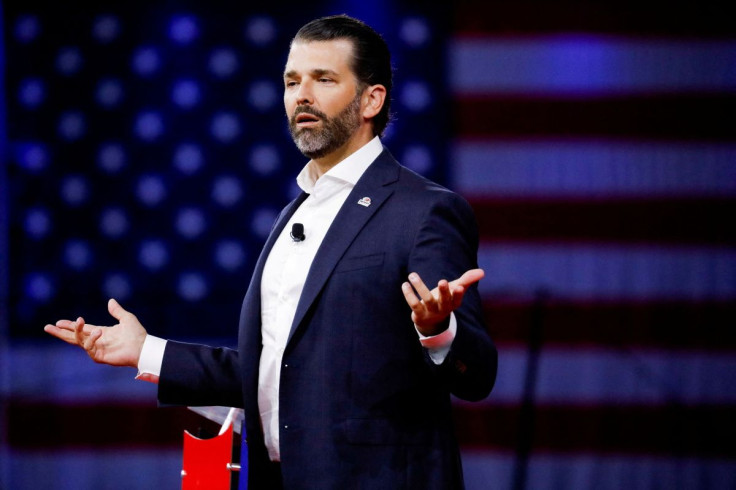 KEY POINTS
Aubrey O'Day appeared in Michael Cohen's "Mea Culpa" podcast
O'Day claimed her first time going out with Donald Trump Jr. was in a gay club she hosted
Trump Jr. was allegedly very comfortable that they ended up having sex in the bathroom
Aubrey O'Day broke her silence about her rumored affair with Donald Trump Jr. for the first time.
O'Day appeared in a recent episode of Michael Cohen's "Mea Culpa" podcast, where she reflected on her alleged tryst with the former president's oldest son.
"I was hosting a gay club and our first time going out together — he wanted to see me so bad — and I told him, 'Well, I'm gonna be at a gay club tonight,'" she claimed, Page Six reported. "So Don shows up to the gay club — and I'm talking about this is one of the biggest gay parties in New York, it's a huge f—king club. Everybody was in a g-string or less."
She also claimed that she checked his Instagram and saw his alleged anti-LGBTQIA+ views. However, Trump Jr. was reportedly "super comfortable" at the gay cub when she initially thought there was "no way" the former presidential son would enjoy his time there.
"I looked at his Instagram for the first time in years and saw all kinds of jokes of belittling the gay community ... and I thought to myself, 'Man, you were super comfortable in that gay club,'" she continued.
"In fact, so comfortable that we ended up going to the bathroom and, for the first time, had sex in a gay club bathroom."
International Business Times could not independently verify O'Day's claims.
It was the first time the former Danity Kane frontwoman alleged they got physical. She also claimed that they had an emotional bond and allegedly had "building love for each other" when they worked on "Celebrity Apprentice" in 2011.
"I think we noticed pretty quickly that we laughed every time everyone else wasn't," she explained. "We would wink at each other when something was funny, but nobody else was willing to admit it ... We just saw each other's soul in one another."
Page Six noted that Trump Jr. was still married to his first wife, Vanessa Trump, at the time of the alleged affair. They were married from 2005 to 2018. They share five children — Kai, 16, Donald John III, 14, Tristan Milos, 11, Spencer Frederick, 10, and Chloe Sophia, 9.
An unnamed source previously told Page Six that Vanessa filed for divorce after learning that her husband was allegedly planning to leave her for O'Day. She was reportedly pregnant with their third child at the time.
The tipster, who was reportedly familiar with the situation, claimed that Trump Jr. "pursued [Aubrey]. It was him who chased her."
"He told her that his marriage was already in the process of dissolving," the insider said. "I think his marriage to Vanessa was over long before Aubrey came along."
However, his family allegedly "pressured [Don. Jr.] to stay in his marriage." She eventually filed for divorce in 2018. Following their split, he started dating Kimberly Guilfoyle in the same year. An unnamed source told People earlier this year that they were already engaged.
"Kim has been wearing her engagement ring, and both are very excited about blending their families," the tipster claimed.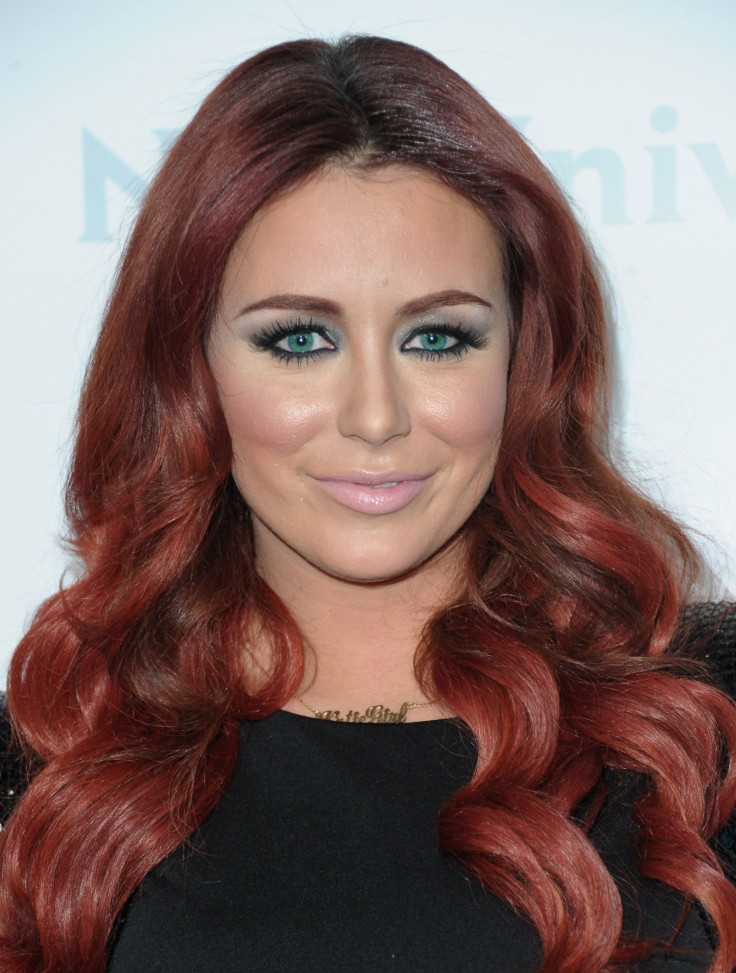 © Copyright IBTimes 2023. All rights reserved.