Prince Harry Mocked Over Alleged Spotify Podcast Pitch: 'Out Of Touch' With 'Reality'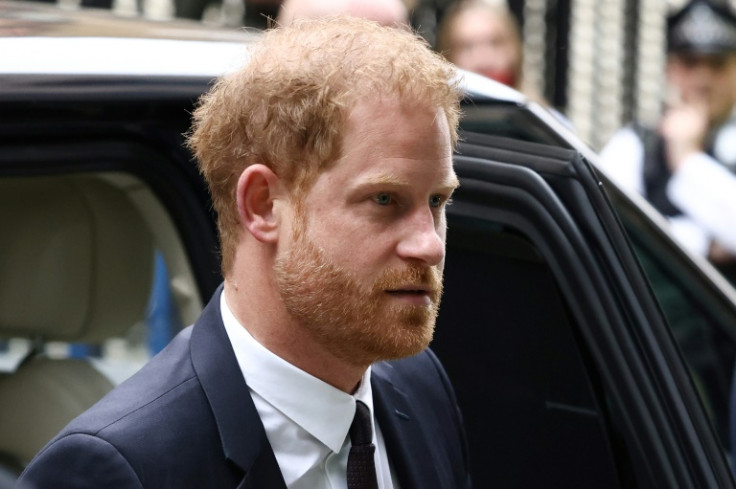 KEY POINTS
Charles Rae weighed in on the report that Prince Harry wanted to interview famous figures about their childhood traumas
The royal commentator said Prince Harry's alleged Spotify podcast pitch showed he's "out of touch" with "reality"
Prince Harry never produced a podcast during his three-year Spotify deal
Prince Harry's alleged Spotify podcast pitch shows how "out of touch" with "reality" he is, a royal commentator has claimed.
Charles Rae, a former royal editor at The Sun, joined host Kevin O'Sullivan on TalkTV to discuss Bloomberg's recent report that the Duke of Sussex allegedly pitched Spotify a podcast concept in which he would interview the likes of Russian President Vladimir Putin, former President Donald Trump and Meta CEO Mark Zuckerberg about their childhood traumas and how their experiences made them the people they are today.
"First of all, I don't even know if any of them had troubled childhoods. But in Harry's world, everybody has a troubled childhood, and they suffer for it today like he does," O'Sullivan said, before mocking the duke. "Secondly, you can imagine the guys at Spotify [being told], 'I have this idea about Vladimir Putin, about his troubled childhood.' You can imagine the Spotify guys [responding], 'Yeah, right.'"
Rae claimed that the alleged podcast pitch reminded him of some of the "bizarre" ideas "certain executives" would pitch during his time at The Sun.
"Even in his high position and meeting all sorts of very famous people, I mean, to think he could literally ring up Vladimir Putin and Donald Trump... It just shows you how out of touch he is with reality," the royal commentator claimed of Prince Harry. "Even the Spotify guys were left scratching their heads and thinking, 'Yeah, great ideas. We'll have a proper look at it.' And of course, obviously, nothing ever came of it."
Rae acknowledged that a podcast focused on famous personalities' childhoods is a "great" idea, but he suggested that Prince Harry likely would not have been able to get people like Putin or Zuckerberg, who rarely give interviews about their personal lives, to appear on his potential podcast.
"There's a realization that he thinks he could get hold of these people," Rae said of Prince Harry. "I mean, I don't very much [think] he's ever made a proper phone call in his life rather than getting aide to ring someone up and say, 'Prince Harry will call you in 10 minutes if that's OK with you.' That's how they do it. But again, now we know why the Spotify deal — this £18 million Spotify deal — [came to an end]. Not just that, but there's a range of things, not least of all Meghan [Markle] wasn't producing stuff either all that much. So, it got axed and it's no surprise."
The Sussexes and Spotify announced this month that they mutually agreed to end their reported $20 million deal.
Reports claimed that the couple parted ways with the audio streaming giant because they allegedly weren't productive enough and couldn't deliver on expected numbers.
A podcast for Prince Harry never materialized in the three years since he and his wife signed their deal with Spotify in 2020. The only thing that the couple produced for Spotify was Markle's 12-episode "Archetypes" series.
Markle was also accused of faking interviews after allegations recently surfaced that some of the guests on her podcast were interviewed by staff members. However, Andy Cohen, who appeared in the final episode of "Archetypes," defended her.
"Of course, I [spoke with Meghan], And she definitely [interviewed me]. That's an insane rumor," he told Us Weekly Wednesday. "Her podcast is conversations with people. How would she not have, of course she did."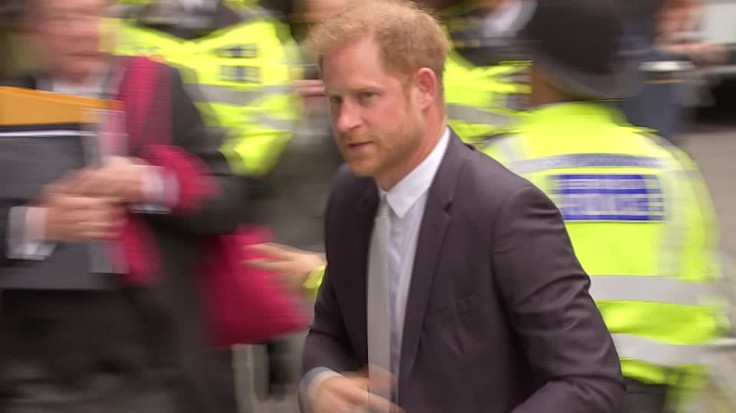 © Copyright IBTimes 2023. All rights reserved.